High School:

Arlington Sam Houston
September, 26, 2011
9/26/11
6:50
PM CT
By
Randy Jennings
| ESPNDallas.com
Winless in three nondistrict games, Arlington Lamar and Arlington Sam Houston broke through with victories in District 4-5A openers Friday.

Quarterback Connor Berry helped prevent Lamar's first 0-4 start since 1984 by throwing for 212 yards and a touchdown and rushing for 94 yards and two scores in a 41-24 win over Arlington (1-3, 0-1).

Berry, a 5-foot-9, 170-pound senior, gave Lamar (1-3, 1-0) the lead for good with a 78-yard touchdown run in the second period.

Lamar ended Arlington's three-year winning streak in the rivalry and increased its series lead to 22-18-1.

The Vikings travel to Weatherford (1-3, 0-1) on Friday.

A second chance for kicker Miguel Alvarez produced the winning overtime field goal for Sam Houston in a 24-21 homecoming triumph over Fort Worth Paschal.

Alvarez missed from 27 yards, but a Paschal encroachment penalty moved the kicker 5 yards closer for the winning 22-yard kick.

The field goal followed an end zone interception by the Texans' David Mustapha that ended the overtime possession for Paschal (0-4, 0-1).

Texans quarterback Kendall Jackson threw for two scores.

Sam Houston (1-3, 1-0) faces Arlington Bowie (2-2, 0-1) Friday at Wilemon Field.
September, 21, 2011
9/21/11
12:06
AM CT
Lake Dallas quarterback Dalyn Williams is showing considerable progress in his second season as the Falcons' starter.

The senior has thrown for 1,260 yards and 13 touchdowns through four games. He's also added four touchdowns on the ground. In 2010, he threw for 1,282 yards and 12 touchdowns in 11 games. Most importantly, he's not turning the ball over, throwing just two interceptions so far.

Williams' maturation has the Falcons (3-1) poised to rejoin the area's elite 4A programs. Lake Dallas found its footing this year during a Week 1 bout with Red Oak. The Falcons trailed 28-0 in the first quarter only to score 43 unanswered points in a 50-42 win.

Since then, the Falcons haven't been challenged, registering convincing wins over Arlington Sam Houston (52-7) and Sherman (55-22).

Williams and the Falcons will get their stiffest challenge in District 4-4A right off the bat as they open district play on the road against No. 1 Denton Ryan.

Ryan's defense will be like nothing Lake Dallas has seen so far this season, but the Falcons have shown the ability to foil the always-favored Raiders in past.

Since the two teams were put in the same district in 2008, Lake Dallas is 2-1 against Ryan, beating the Raiders in two thrilling shootouts in 2008 and 2009.
August, 29, 2011
8/29/11
8:38
PM CT
By
Randy Jennings
| ESPNDallas.com
More Arlington ISD teams will play home games Thursday nights this season because one fewer stadium is available for the six varsity squads.

The school district chose not to rent UT-Arlington's Maverick Stadium this season as part of the district's budget cutting for the 2011-2012 school year in the wake of an estimated $48.4 million shortfall.

The district will save $99,000 by eliminating Maverick Stadium rental.

Arlington ISD will make do with two stadiums, Cravens Field on the campus of Arlington Lamar and Wilemon Field at Arlington Sam Houston.

Maverick Stadium in years past was the designated home stadium for Arlington High and Arlington Bowie.

Cravens Field, the home field for Lamar and Arlington Martin, adds Arlington this season. Wilemon Field, home to Sam Houston and Arlington Seguin, adds Bowie.

Arlington High last played its home games at Cravens Field in the 1983 season.

Eight Thursday home games are scheduled, including the one that could decide the District 4-5A title: Bowie vs. Martin on Sept. 22 at Cravens Field.

Arlington High and Lamar play the most Thursday home games with three each. Sam Houston has two and Seguin, Bowie and Martin have one each.
August, 15, 2011
8/15/11
12:01
AM CT
By
Randy Jennings
| ESPNDallas.com
DISTRICT 4-5A
Arlington (7-4, 5-2), lost in DII bi-district. Coach: Scott Peach.
Arlington Bowie (7-4, 6-1), lost in DI bi-district. Coach: Kenny Perry.
Arlington Lamar (5-6, 4-3), lost in DII bi-district. Coach: Trent Fuller.
Arlington Martin (10-3, 7-0), lost in DI regional semifinal. Coach: Bob Wager.
Arlington Sam Houston (4-6, 3-4). Coach: Anthony Criss.
Fort Worth Paschal (1-9, 0-7). Coach: Matt Cook.
North Crowley (2-8, 2-5). Coach: Keeath Magee.
Weatherford (1-9, 1-6). Coach: Reid Waller.
THE BIG QUESTION: Is Martin poised to become the bully of the block after defeating Bowie on the way to the District 4-5A title in 2010?
Bob Wager's Warriors have advanced to the third round of the playoffs in consecutive seasons, something never before accomplished at Martin.
Quarterback Brodie Lambert was named MVP in Martin's Red Bull Game Breakers 7-on-7 national championship during the summer. There is quality in the eight returning starters on defense, including college commits Devonte Fields (TCU), Stephen Amoako and Eric Amoako (Oregon).
Arlington ISD rivals Bowie and Arlington High aren't going to concede the title to Martin. Bowie returns experience at key spots and has advanced to the playoffs in all five seasons under coach Kenny Perry.
Arlington Lamar could figure into the mix after making the playoffs in its first season under a coach not named Eddy Peach.
PLAYERS TO WATCH
DE Devonte Fields, LB Cameron Williams, OL Steven Baggett, DB Eric Amoako, DB Stephen Amoako, Arlington Martin; QB/WR Kolby Listenbee, LB Jaquirous Jackson, DT Demonte Hood, RB Russell Hansbrough, Arlington Bowie; RB Tavarreon Dickerson, OL Daniil Lysenko, LB Curtis Douglas, Arlington; SS Paris Watson, LB Deandre Wilson, QB Connor Berry, Arlington Lamar; WR Xavier Mathews, North Crowley; WR Terrell Varnes, Arlington Sam Houston; QB Chris Hanson, Fort Worth Paschal; QB Trooper Reynolds, Weatherford.
DID YOU KNOW?
Four of the last five Martin seasons have ended with a playoff loss to Euless Trinity. ... After going young in 2010, Arlington returns 19 starters. ... Second division finishers North Crowley, Arlington Sam Houston, Fort Worth Paschal and Weatherford won a total of eight games among them.
PROJECTED PLAYOFF TEAMS
Arlington Martin
Arlington Bowie
Arlington
Arlington Lamar
October, 26, 2010
10/26/10
9:53
PM CT
By
Randy Jennings
| ESPNDallas.com
Arlington Lamar's record (3-5, 2-3 in District 4-5A) is not indicative of the kind of football the Vikings have been playing in the second half of the season.

Lamar gave scares to two of the district's best teams, Arlington Bowie and Arlington Martin, the last two weeks.

Each ended in defeat (36-32 to Bowie, 33-31 to Martin), but the close calls could be confidence-builders as Lamar makes its push for the final playoff berth in 4-5A.

Lamar is tied with Arlington Sam Houston and North Crowley for fourth place in the district standings and controls its fate. The Vikings host Sam Houston on Friday (7:30 p.m. at Cravens Field) and travel to North Crowley in the final game of the regular season.

The passing attack installed by first-year head coach Trent Fuller has been gaining productivity in recent weeks. Senior quarterback Will Boyette threw for over 230 yards against both Bowie and Martin.

Boyette has thrown for 1,490 yards and 14 touchdowns this season and also is the Vikings' leading rusher with 361 yards.

Against Bowie and Martin, senior receiver Tracy Smith had a combined 19 catches for 323 yards. He leads Vikings receivers with 57 catches for 793 yards and seven touchdowns.

Lamar hopes to continue its traditional success against Sam Houston (3-5, 2-3.) The Vikings have won the last eight meetings and 23 of 25. Lamar leads 30-9 in the all-time series.

The Vikings defense will have to find a way to slow down Nebraska-bound Jamal Turner. The five touchdowns scored by the Texans' quarterback in last week's 46-43 win over North Crowley gave him 31 for the season, equaling an Arlington ISD record.

Turner also became:

*The third Arlington ISD player to go over 4,000 career rushing yards.

*The first AISD player to go over 10,000 total yards for his career.

Lamar's defense has stood up well to the run recently. Against Martin and Bowie, the Vikings allowed an average of only 188 rushing yards.
October, 8, 2010
10/08/10
3:06
PM CT
Arlington Sam Houston quarterback and Nebraska commit
Jamal Turner
moved up the ranks in the
ESPNU 150
top recruit list to No. 48 in the country.
Turner leads his team in both passing and rushing yards, running for and area high 1075 yards and 19 touchdowns, as well as throwing for 729 yards and 3 touchdowns.
Tuner is listed as an athlete and might make the switch to receiver for the Cornhuskers.
Also on the ESPNU 150 is Waxahachie
WR LaDarius Brown
who is still undecided on which university he will attend.
September, 28, 2010
9/28/10
5:39
PM CT
By
Randy Jennings
| ESPNDallas.com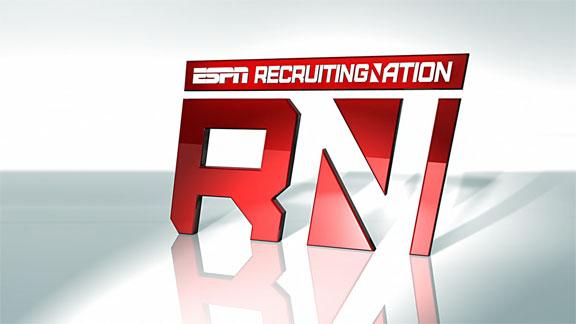 Records continue to fall for Arlington Sam Houston quarterback
Jamal Turner
.
The 6-1, 175-pound senior with 4.4-second 40-yard dash speed broke the Arlington ISD record for career yards after a 318-yard night in a 41-24 win over Fort Worth Paschal last week.
Turner's has 8,611 career yards, passing
Christian Matthews
, who finished with 8,585 yards for Arlington Bowie from 2006-2008. Turner scored a school-record six touchdowns against Paschal and moved to No. 6 in AISD career rushing with 3,422 yards.
Turner has orally committed to Nebraska.
Sam Houston (2-2, 1-0 in District 4-5A) faces Bowie (1-3, 0-1) at 7:30 p.m. Friday at Wilemon Field on the Sam Houston campus.
Bowie has beaten Sam Houston for five straight years.
It has been 18 years since Sam Houston last started a district campaign 2-0.
June, 2, 2010
6/02/10
11:12
AM CT
The first
ESPNU 150 for the Class of 2011
was released today.
Click here
for an overview of the national recruiting list and
here
for a statistical breakdown.
Four players from area high schools made the list. Here's the lowdown on them, with each player's recruiting status and an excerpt from their ESPNU evaluations:
55. Arlington Sam Houston QB
Jamal Turner
(Nebraska verbal): Turner is one of the most exciting skilled athletes this class has to offer. He is a dual-threat QB out of the shotgun spread, but most of the damage he does is with his legs.
60. Arlington Martin RB
Danzel Williams
(Okahoma verbal): Williams is one of the shiftier backs in this class exhibiting great feet, balance and body control. He is built low to the ground, deceptively strong and put-together but does not have the large frame coveted in an every-down, load-back at the major college level.
94. Waxahachie WR
LaDarius Brown
(Oklahoma, Texas A&M, Oklahoma State, Alabama, TCU): Brown is a long, smooth glider of an athlete with very good speed, elusiveness and flexibility for such a tall prospect. He has consistently played on both sides of the ball as a safety and wide receiver, but we feel he will likely end up at wide receiver at the next level.
141. Dallas Skyline LB
Anthony Wallace
(Oklahoma, Texas A&M, LSU, USC, Texas): Wallace is a big strong guy with great instincts. His size and athleticism are what we look for at the inside linebacker position.