June, 24, 2011
6/24/11
12:17
PM CT
ESPN Recruiting analyst Billy Tucker takes a look at the
top outside linebacker prospects of 2012
, including Skyline's
Peter Jinkens
.
Here's a snippet of the report on Jinkens:
Jinkens is perhaps the outside linebacker prospect with the best chance to move up our board next fall with a big senior season and continued physical development. He took a lot of snaps at tailback last year due to Skyline's injuries in the backfield and showed his great athleticism, speed and versatility. As a true linebacker he has the wiry strength to shed blockers at the point and lateral agility and range to chase backs down to the sideline. Still lean with a lot of room for growth, this is the type of quick-twitch linebacker that should pack on the bulk without losing a step.
To read more about the top OLB prospects of 2012,
click here.
May, 28, 2010
5/28/10
10:52
AM CT
Highly-recruited Skyline defensive back
Franklin Shannon
(6-0, 205) has committed to the University of Oklahom for the Class of 2011. Among his other offers were Arizona, Baylor, Kansas, Kansas State, Missouri, Arkansas, Iowa, Iowa State, Kentucky, Minnesota, Nebraska, Texas A&M and SMU. Verbal commitments are non-binding.
February, 24, 2010
2/24/10
10:01
AM CT
Skyline has accepted an invitation to play perennial national power Fort Lauderdale St. Thomas Aquinas in the Kirk Herbstreit Classic at Cowboys Stadium on Labor Day.

"I think it means that people are starting to think we're a pretty good program," Skyline head coach Reginald Samples said.

St. Thomas Aquinas, the alma mater of Dallas Cowboys receiver Michael Irvin, went 15-0 in 2008 and was named national champion by USA Today. The school went 13-1 last season under coach George Smith.

Meanwhile, Skyline had one of the most talented teams in recent history in 2009, compiling a 12-1 record with 11 boys signing Division I letters of intent. In 2010, Samples will be replacing most of his starters.

"Without a doubt, we'd have liked to have this game this year," Samples said of the matchup with St. Thomas Aquinas. "The thing about it is, any time you play a team like that regardless of what happens, it's a great measuring stick for the program. We're looking forward to it. I know everybody thinks we're depleted, but we're going to surprise some people."

The game is part of a quadruple-header for the Herbstreit Classic. In other action, Denton Guyer plays Cedar Hill, DeSoto takes on Arlington Bowie and Euless Trinity faces Arkansas power Shiloh Christian.
February, 22, 2010
2/22/10
8:23
PM CT
Skyline is the last of the nine qualifying Dallas ISD girls teams still in the UIL playoffs as the postseason enters regional quarterfinals.
The Lady Raiders (30-2), ranked No. 2 in Class 5A by the Texas Association of Basketball Coaches, get their toughest test of the postseason at 7 p.m. Tuesday against Mesquite Horn (30-4) at Garland Lakeview Centennial High School.
Skyline has lost only twice this season -- both times to No. 4 Duncanville. The Lady Raiders feature four players averaging between 10 and 17 points – junior guard
Krystal Barrett
, senior point guard Krystle Henderson, junior forward Jasmine Webb and senior post
Alexis Kelley
. In the playoffs, Skyline has won by an average of 43 points, destroying Lakeview Centennial, 81-30, and then Temple, 62-27.
Ranked No. 9, Horn has dominated in the postseason also, taking out Killeen Ellison, 52-33, and Sachse, 70-29. Junior Breanna Hall, senior Brittany King, and senior
Kelsi Baker
all turn in between 10-17 points per game, and sophomore Nelsha Peterson averages just a shade under 10.
February, 18, 2010
2/18/10
10:41
AM CT
Both Districts 9-5A and 10-5A finished with ties for second place - Skyline (24-8, 10-4) and Carrollton Creekview (22-10, 10-4) in 9-5A and Garland Naaman Forest (24-7, 9-3) and Garland (22-8, 9-3) in 10-5A - and had to resolve the situation for playoff seeding.

However, the two districts chose to settle matters differently. In 10-5A, comprised entirely of Garland ISD schools, coin flips resolve ties unless they involve matters of making, or not making, the playoffs. Garland and Naaman Forest flipped at 9:30 a.m. Wendesday, with Garland winning the two seed.

In 9-5A, two different school districts were involved, and they settled the tie differently.

"We are the No. 2 seed, and Skyline is the three seed," Creekview head coach Jonathan Ellis said. "We wanted to play them [for the seed], and they chose to give us the No. 2 seed."

Ironically, no matter which team won the top seed in either district, they'd be playing a second-place team because 9-5A and 10-5A meet in the bi-district playoffs. Naaman Forest, the 24th-ranked team in Class 5A by the Texas Association of Basketball Coaches, and Creekview will meet Tuesday at 7:30 p.m. at Plano Sr. High School, while 23rd-ranked Garland and Skyline square off at Conrad High School also on Tuesday at 7:30 p.m.

Rowlett squeaks into playoffs, faces Berkner

District 9-5A champion and 18th-ranked Berkner (28-5, 13-1) takes on 10-5A fourth-place team Rowlett (12-17, 5-7) at Sachse Tuesday at 7:30 p.m.

Rowlett got into the playoffs on the last night of the season, wresting a winner-take-all finale against fifth-place North Garland, 63-60. While Rowlett's leading scorer Parker Lutz used his perimeter touch to nail his 19-point average, the Eagles used the size and strength advantage created by its football-playing frontcourt of 6-6 Tre Moore and 6-5 Greg Ardister to control the game. Ardister led the way with 22 points, and Moore chipped in 13.

"At North, we knew that our big guys were our strong point," said Rowlett head coach Stanley Blackmon. "We did a pretty good job of getting he ball inside and executing ... Going down stretch, we had some turnovers, but we hit a few free throws and put the game away."

District 10-5A champion and third-ranked Lakeview Centennial (27-3, 12-0) will battle Lake Highlands (17-14, 9-5) at a site and time to be determined.
February, 16, 2010
2/16/10
12:46
PM CT
Girls basketball playoffs started last night with one of the top 4A teams surviving a scare.

District 10-4A champion Rockwall (32-4), ranked No. 3 in Class 4A by the Texas Association of Basketball Coaches, ran past McKinney (22-10), the fourth-place team in 9-4A, in a 85-76 shootout.

"It was quite a game," Rockwall coach Jill McDill said. "We definitely knew going in that they were a really good team. They had beaten Frisco Wakeland [No. 13 in the state] once and played other playoff teams in that district tough. We knew from film they were a great team with the capability of scoring a ton of points."

McKinney hit 6-of-7 3-pointers in the first half and actually led 34-30 at intermission, but McDill emphasized cutting down on the open looks from downtown in the second half, allowing the Lady Yellow Jackets to fight back into the lead and leave McKinney in their wake.

Senior shooting guard Peyton Adamson, the area's top scorer, led the way with 34 points for the Lady Yellow Jackets, but sophomore post Alyssa Lang was just as impressive for Rockwall with 25 points ,16 rebounds and four blocks. Sophomore point guard Kayla Smith made all of the scoring possible with eight assists and only one turnover, scoring eight points as well.

Rockwall next takes on 12-4A third-place Samuell, (18-11) which scored a seeding upset over 11-4A runner-up South Oak Cliff, 44-36. That area playoff game will be at 7:30 p.m. Friday at a site to be determined.

District 9-4A proved to be a match for 10-4A thus far, with third-place McKinney North (24-6) knocking off 10-4A runner-up Rockwall-Heath (20-9), 55-38.

Elsewhere in 4A action, 11-4A champ Carter (20-6) upended 12-4A fourth-place finisher Woodrow Wilson (18-11) in a DISD playoff battle, 64-41.

No. 2 Skyline wins with ease
District 9-5A champion Skyline (29-2), the second-ranked team in 5A according to the TABC, lived up to its ranking by hammering sub.-500 Lakeview Centennial (15-16), the fourth-place finisher in 10-5A, 81-30.

District 10-5A top dog Garland Naaman Forest (24-10) returned the favor with a 73-41 blowout over 9-5A fourth-place Lake Highlands (9-17).
February, 8, 2010
2/08/10
1:25
PM CT
The girls basketball playoff picture has cleared up with only one game remaining in the regular season, with most teams playing the finales Tuesday or Wednesday night.

In District 9-5A, Skyline, ranked No. 2 in Class 5A by the Texas Association of Basketball Coaches poll, has already locked up first place with a 27-2 record overall and 13-0 run through the district. The Lady Raiders can finish off an undefeated run with a victory over Carrollton Creekview (19-12, 10-3) Tuesday at 8 p.m. in Forester Field House.

Creekview is currently tied for second with Richardson (20-9, 10-3) and must not only hope to upset Skyline to finish alone in second, but also that Molina (0-29, 0-13) can get its first victory of the season to kick the Lady Eagles down to third. If Creekview and Richardson end up tied, they can either play a game to decide their playoff seeding or flip a coin.

The 9-5A run has seen dramatically different results for the two teams battling for the final playoff spot -- Lake Highlands (8-16, 7-6) and Richardson Berkner (13-7, 6-7). Berkner dominated play outside of district but is below .500 in 9-5A, while Lake Highlands struggled outside the district but is slightly above .500 in league. Berkner travels to Sunset (9-19, 4-9) Tuesday and Lake Highlands plays host to W.T. White (7-21, 2-11). If Lake Highlands wins the game, it wins the fourth playoff spot, too.

Naaman Forest finishes first in 10-5A

In District 10-5A, Garland Naaman Forest (22-10, 10-1) has won the district title, and both Garland (19-11, 9-3), which has already finished its district schedule, and Sachse (15-12, 8-3) have shored up playoff spots. The final spot comes down to South Garland (14-14, 4-7), Garland Lakeview Centennial (13-14, 4-7) and Rowlett (7-21, 4-7). The edge here appears to go to Lakeview, as the Lady Patriots travel to North Garland (1-21, 0-11), while South Garland and Rowlett both take on playoff teams -- Naaman Forest and Sachse, respectively.

Four 10-4A playoff teams locked in

All four playoff teams in 10-4A are set, with only third and fourth place still to be settled. Rockwall (30-4, 13-0), ranked No. 3 in Class 4A by the TABC, can finish an undefeated district run with a victory at home over Greenville (14-9, 8-5). Rockwall-Heath (20-7, 11-2) can do no better than second, while Greenville is hoping for an upset over the Lady Yellow Jackets to wrest third-place away from Highland Park (16-13, 8-5). The Lady Scots also have their work cut out for them, as they travel to Heath.

Greenville and Highland Park split their district meetings, so if they both lose or both win on Tuesday, they will play a play-in game for the higher seed in the playoffs at a site and time to be determined.

Final 11-4A berth on line Thursday

Carter (17-6, 12-1) has already won the 11-4A title, South Oak Cliff (13-11, 10-3) will finish second, but the last two playoff spots are still up in the air with Seagoville (11-17, 8-5) currently in third, while Kimball (16-10, 7-6) and A. Maceo Smith (11-16, 7-6) are tied for fourth.

Seagoville, which plays Pinkston (5-19, 4-9), can finish no worse than a third-place tie, since Kimball and Smith face off Thursday night. The winner of that game is in the playoffs, and the loser stays home.

Share of district title in 12-4A still on line

Lincoln (17-3, 11-0) has lived up to its 12th-ranking in the TABC Class 4A poll, running through the 12-4A season unblemished, but the Lady Tigers have not won sole ownership of the district title just yet. They take on second-place Hillcrest (25-4, 10-1) on Wednesday at 6 p.m. at Loos Field House.

Elsewhere in the district, Woodrow Wilson (18-9, 5-6) and Samuell (16-11, 5-6) are tied for third and must both win on Wednesday -- Samuell at home against Thomas Jefferson (4-17, 0-11) and Woodrow in Cobb Field House against Conrad (10-14, 3-8) -- to avoid falling into a tie with Bryan Adams (12-13, 5-7) for the final playoff spot. The Lady Cougars have already concluded their district schedule.

January, 29, 2010
1/29/10
12:43
PM CT
Despite reports
, Dallas Skyline four-star outside linebacker Corey Nelson is still committed to Texas A&M and has not switched to Oklahoma, ESPN affiliate Web site TexAgs.com reports.
"I'm not committed to OU and I will remain an Aggie," Nelson said via text. "It's my future. Report that please. Tell everyone I'm through with recruiting and I will remain at A&M. It's my future."
January, 29, 2010
1/29/10
9:37
AM CT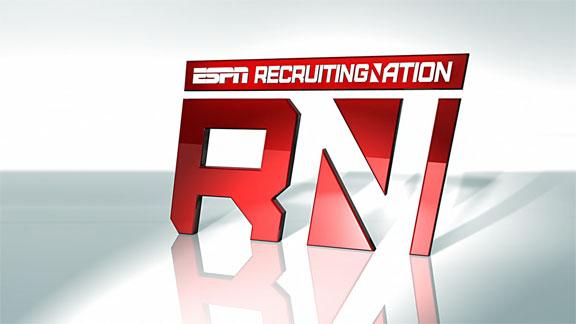 Skyline's
Corey Nelson
, a four-star recruit ranked 62 overall by the ESPNU 150, changed his commitment from Texas A&M to Oklahoma late Thursday night, ESPN affiliate OUInsider.com has reported.
The outside linebacker, ranked third overall at his position, wowed coaches at the Under Armour All-America Game practices in Orlando.
The 6-foot-1, 195-pound Nelson, who still had an official visit scheduled for this weekend to USC, registered 120 tackles, 19 tackles for loss, 10 sacks and four blocked kicks this season. He was named to First Team Class 5A All-State.