February, 1, 2012
2/01/12
5:50
PM CT
Two Flower Mound Marcus linemen decided to stay close to home to play college football.
Defensive lineman
Josh Carraway
signed with TCU and offensive lineman
Ryan Rentfro
sent his letter of intent to North Texas on Wednesday. Marcus had 11 total players sign, the school's biggest signing class under head coach Bryan Erwin.
"It's just a great class from top to bottom," Erwin said. "Our kids really developed over the last couple years to earn this opportunity."
Marcus cornerback
Deion Sanders Jr.
did not sign Wednesday. He held an offer from Houston earlier in the season. It's unclear whether that offer was still on the table after head coach Kevin Sumlin left for Texas A&M.
Sanders addressed his future on his Twitter account Wednesday morning:
" For everybody that wants to know, I will address this now and later on tonight. I have more offers than what you see on Rivals .. Way way more... But I did not sign anywhere today. I will go to Prep School in Atlanta for 5 months and then go to a Division 1 college in January or February of next year."
February, 1, 2012
2/01/12
5:43
PM CT
By
Randy Jennings
| ESPNDallas.com
ARLINGTON, Texas -- Two Arlington Martin players signed letters of intent Wednesday, and head coach Bob Wager couldn't help but reflect on how both could have had an unhappy outcome.
Defensive lineman
Devonte Fields
, who signed with TCU, was very nearly dropped from the program as a sophomore.
"He couldn't get anywhere on time,'' Wager recalled. "I brought his mother into a meeting, the three of us. And I asked Devonte how he thought he could be an NFL player without getting anywhere on time. Tears rolled down his cheeks. And I guess mom took over from there. Never underestimate the power of mom.''
Fields (6-foot-4, 240 pounds) said he thinks about the incident all the time. Even on signing day. And he doesn't like to think what his life might be like had he not had that meeting.
"Today, I feel like I accomplished one of my goals in life,'' said Fields, who is No. 73 in the ESPNU 150.
Wager said
Mustafa Haboul
wound up in football as a high school freshman for one simple reason -- he got in the wrong line.
"He didn't realize he was in the line to play football,'' Wager said. "He knew nothing about the game. All he would do was chase the ball wherever it went.''
Haboul said basketball was the only sport he would watch in those days. He tried to watch football, but didn't understand the game well enough to be interested.
Gradually he learned the game and he enjoyed the physical aspect.
Haboul (6-foot, 247) wound up at nose guard for the Warriors.
"Last season, we issued him a new helmet,'' Wager said. "You should have seen that helmet after the season. It was beaten up like one I've never seen. It can't even be reconditioned.''
On Monday, two days before signing day, Haboul got a scholarship offer from the University of North Texas.
"My mom was jumping around, my dad was laughing,'' Habou saidl. "The whole thing is amazing. I never thought I'd be a part of this today.''
Martin had seven players sign FBS scholarships. The previous best for the school was five last year.
January, 28, 2011
1/28/11
4:28
PM CT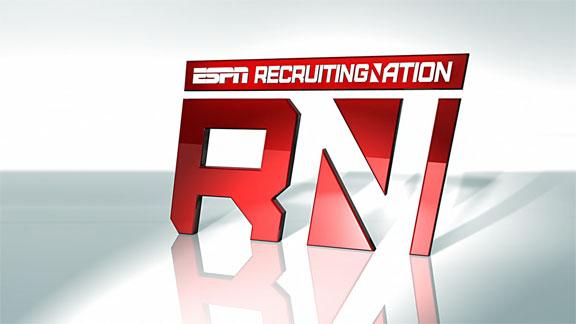 DeSoto's running back
Antoinne Jimmerson
has commited to North Texas.
He 714 yards and eight touchdowns in his senior year with DeSoto.
Jimmerson had visited Iowa but was not offered a scholarship by the Hawkeyes.