July, 13, 2014
Jul 13
10:45
PM CT
The Washington Wizards are in talks with the Dallas Mavericks about a potential sign-and-trade deal that would land veteran forward/center DeJuan Blair with the Wizards, according to sources close to the process.
Sources told ESPN.com that the Wizards have expressed strong interest in the free agent and are trying to come to terms with Blair on a new contract before the Mavericks have to renounce their rights to Blair to make salary-cap space for the new players they're signing.
One source expressed confidence Sunday night that "things could move fast" on a deal that calls for Dallas to sign-and-trade Blair to Washington this week as opposed to just renouncing him.
Working on a one-year minimum deal last season, Blair played with an intensity and tenacity that the Mavs sorely needed in their frontcourt. Due to Samuel Dalembert's inconsistencies and Brandan Wright's matchup-based play, Mavs coach Rick Carlisle often went to Blair, 25, as the primary center off the bench.
And in the playoffs, Blair's physical nature changed the dynamic over the course of a seven-game series against San Antonio, which proved to be the Spurs' toughest test of what became a run to the championship.
July, 13, 2014
Jul 13
8:45
PM CT
The Houston Rockets announced late Sunday afternoon that they would not be matching the Dallas Mavericks' three-year, $46 million offer sheet for forward Chandler Parsons. It was only a few days ago when the Rockets were dreaming of a star-studded lineup with James Harden, Dwight Howard and Chris Bosh being augmented with Parsons, but Bosh's decision to stay in Miami proved to be the loose strand that unraveled Houston's offseason plans.
Here's a quick look at how this decision impacts both franchises, as well as some miscellaneous notes on Mario Chalmers, who will return to Miami.
July, 13, 2014
Jul 13
7:50
PM CT
The
Houston Rockets
' decision not to match the
Dallas Mavericks
' offer to
Chandler Parsons
is without question cause for celebration in Dallas.
It's the first time during the Mark Cuban era that the Mavs have made a big splash in free agency by signing an impact starter whose career is on the rise. The 6-foot-9 Parsons' shooting, passing and ballhandling skills make him a beautiful fit for Rick Carlisle's flow offense, a phenomenal complement to the brilliance of aging All-Star
Dirk Nowitzki
and the dynamic driving ability of
Monta Ellis
.
[+] Enlarge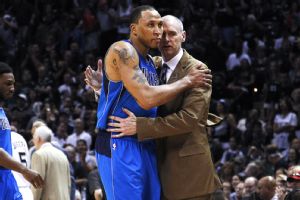 Chris Covatta/Getty ImagesShawn Marion played an integral role in the Mavs' 2011 title run. But with the addition of Chandler Parsons, Marion's tenure in Dallas is likely over.
This move, along with the trade for big man
Tyson Chandler
to anchor the Mavs' defense, makes Dallas a dangerous team in the deep Western Conference.
It also almost certainly marks the end of
Shawn Marion
's tenure with the Mavs, not to set a somber tone while the party is just getting started.
There was mutual interest in Marion's return to the Mavs, but the front office clearly envisioned a drastically reduced role and salary for the 15-year veteran who spent the past five seasons in Dallas. At this point, the most the Mavs could possibly offer Marion is the $2.7 million cap-room exception to be a reserve. He shouldn't have a problem finding a contender willing to offer him more money for a similar role, if not a starting job.
Marion's All-Star days were in the past when he arrived in Dallas in the summer of 2009 as the centerpiece of a complicated, four-team sign-and-trade deal his agent played a large role in piecing together. He transitioned into being a tremendous role player for the Mavs, a consummate professional who did a lot of dirty work while consistently scoring in double figures despite hardly ever having a play called for him.
"The Matrix" was at his best when the Mavs needed him most, playing a massive role in the franchise's 2011 title run. His stats from those playoffs (11.9 points and 6.3 rebounds per game) don't begin to describe how much he meant to that title run. That championship banner isn't hanging from the American Airlines Center rafters if not for the defense Marion played on
Kobe Bryant
,
Kevin Durant
,
Dwyane Wade
and
LeBron James
.
That alone is enough reason for Marion's No. 0 to hang from those same rafters someday.
The Mavs are ready to move on from the 36-year-old Marion, and there's nothing wrong with that. The signing of Parsons, 25, provides Dallas a much better offensive weapon and a player who could develop into a star.
Parsons certainly has a chance to go down as the best free-agent acquisition in Mavs history. However, he's going to have to make a huge impact during his Dallas tenure to bump Marion down a spot on that list.
July, 13, 2014
Jul 13
6:21
PM CT
Dallas president of basketball operations Donnie Nelson often says that the NBA personnel game is a 365-day-a-year gig, but the major work is done this offseason for the
Dallas Mavericks
.
The Mavs managed to make major upgrades at center and small forward by trading for
Tyson Chandler
and signing restricted free agent
Chandler Parsons
. Those two transactions, along with re-signing
Dirk Nowitzki
and
Devin Harris
, make this a successful summer for the Mavs.
But Dallas isn't done yet. The Mavs still must fill out the roster, most importantly finding a sixth man to replace
Vince Carter
.
The Mavs still have their cap-room exception of $2.73 million, which will likely be offered to guard
Mo Williams
. They also have two minimum-salary slots, one of which is likely to go to center
Bernard James
, a source said. The Mavs could also need a backup power forward -- perhaps summer leaguer Ivan Johnson -- but
Brandan Wright
is expected to get significantly more playing time at that position next season.
The contracts for Nowitzki, Harris and minimum-salaried veteran swingman
Richard Jefferson
, and trade for center
Greg Smith
, are not yet official, but those are mere formalities. A look at the Mavs' roster:
PG:
Raymond Felton
, Harris,
Gal Mekel
SG:
Monta Ellis
,
Ricky Ledo
SF: Parsons,
Jae Crowder
, Jefferson
PF: Nowitzki
C: Chandler, Wright, Smith
July, 13, 2014
Jul 13
5:30
PM CT
The
Dallas Mavericks
' front office can exhale now.
Its extremely risky roll of the dice did not come up snake eyes. Restricted free agent small forward
Chandler Parsons
is officially a member of the Mavericks after the
Houston Rockets
declined their right to match the three-year, $46 million offer sheet to him.
[+] Enlarge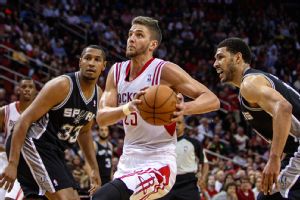 Troy Taormina/USA TODAY SportsThe Rockets had vowed to match any offer for Chandler Parsons, but fortunately for the Mavs changed their tune after missing out on All-Star power forward Chris Bosh.
At more than $15 million per year, the Mavs are overpaying for Parsons, but they are happy to do it, a luxury afforded by
Dirk Nowitzki
accepting a major hometown discount on his soon-to-be-official deal for three years in the neighborhood of $30 million. Other than proven superstars
LeBron James
and
Carmelo Anthony
, the Dallas decision-makers considered Parsons to be by far the best option in this free-agency class to fill their need at small forward.
The Mavs bid high on Parsons, whose deal is just shy of a max contract, because they wanted to call Houston's bluff as boldly as possible. The Rockets had vowed to match any offer for Parsons -- who would have been paid $965,000 next season if Houston didn't decline the team option for the last year of his rookie deal -- but changed their plans after missing out on All-Star power forward
Chris Bosh
in free agency.
There was certainly some luck involved in the Dallas front office's success. The Mavs signed Parsons to the big offer sheet believing
LeBron James
would go to Cleveland, a domino that would cause Bosh to head to Houston. The Mavs' hope was that the Rockets would wince at paying the luxury tax, prompting them to let Parsons leave.
Well, that's not how it all turned out.
Dallas was right about the LeBron domino, but had the Rockets signed Bosh, they'd have kept Parsons as part of arguably the NBA's best starting five next season. Without Bosh, Houston general manager Daryl Morey apparently couldn't stomach the thought of sacrificing future cap flexibility to match the massive offer to the Rockets' third-best player.
So the Mavs' logic didn't end up being right, but they love the result.
Houston agreeing to a four-year, $32 million deal with small forward
Trevor Ariza
on Saturday was a good sign for the Mavs, but they still expected to hold their breath up until the 10:59 CT Sunday deadline. Houston let the Mavs off the hook about six hours earlier, informing Parsons that he wouldn't be returning to the Rockets.
By that point, Dallas didn't have a fallback plan it wanted. Ariza,
Luol Deng
(
Miami Heat
) and
Paul Pierce
(
Washington Wizards
) all signed elsewhere over the previous 24 hours or so. With all due respect to
Shawn Marion
, the Mavs wanted to move on from the 36-year-old as their starting small forward. Signing
Lance Stephenson
would have been an act of desperation for a front office that considered him untouchable due to character concerns when free agency opened.
The Mavs don't have to worry about any of that now.
They didn't accomplish their long-standing goal of signing a big fish, but they have hope that the 6-foot-9, skilled, versatile Parsons can grow into a star after averaging 16.6 points, 5.5 rebounds and 4.0 assists in his third NBA season. He's a proven player with a lot of promise, giving the Mavs a foundation piece whose best basketball is to come.
For the Mavs, that makes Parsons well worth the price, especially after the rest of the board was picked clean.
July, 13, 2014
Jul 13
5:18
PM CT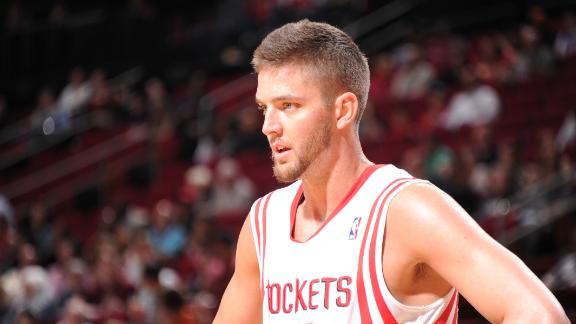 The Houston Rockets have decided not to match the Mavericks' three-year, $46 million offer sheet for Chandler Parsons, which means the versatile forward will join Dirk Nowitzki in Dallas.
Parsons told ESPN.com he received the call from the Rockets just prior to 6 p.m. ET on Sunday informing him that they would not be matching the offer.
"I really appreciate the opportunity Houston gave me and I had three great years there," Parsons told ESPN.com, "but I am really excited for the next chapter of my career in Dallas -- to play with one of the greatest players in Dirk and a terrific owner in Mark Cuban."
Cuban was equally ecstatic to land Parsons, saying "Welcome to Dallas, Chandler Parsons!!!" via his Cyber Dust messaging app.
Sources close to the situation told ESPN.com that the Rockets tried Sunday to convince the Mavericks to mutually rescind Parsons' original offer sheet and re-do the deal as a sign-and-trade, which potentially could have created a lucrative trade exception for Houston. But the Mavericks, sources say, balked at those overtures, since the complicated transaction might have enabled Houston to salvage a valuable asset out of Parsons' exit.
In the end, Parsons will join the Mavericks based on the original terms of his offer sheet, which includes a player option after the second season to return to free agency if he chooses.
Parsons can become an unrestricted free agent at the age of 27.
The 25-year-old Parsons averaged 16.6 points, 5.5 rebounds and 4.0 assists this past season -- his third with the Rockets.
The Rockets had until 11:59 p.m. ET Sunday night to match the Mavericks' offer.
Sunday will prove to be a day to remember for Parsons, with sources telling Stein that the new Maverick is poised to be added to the USA Basketball roster of approximately 20 players that will compete for 12 final roster spots for this fall's inaugural FIBA World Cup in Spain.
Sources say that Parsons will officially be added to the Team USA roster Monday, with a training camp scheduled for the end of the month in Las Vegas so coach Mike Krzyzewski can whittle the roster down to the maximum of 12. Locks for the team bound for Spain include Kevin Durant
July, 13, 2014
Jul 13
3:48
PM CT
If Mark Cuban can invest in a time machine,
Richard Jefferson
would be a heck of a fit as the Mavericks' starting small forward.
But that's far from the plan next season for Jefferson, who agreed to a one-year, minimum-salary deal with the Mavs.
Jefferson started for a bad team in Utah last season, averaging 10.1 points per game and shooting 40.9 percent from 3-point range. Unless a lot of things go wrong, Jefferson's role will be much smaller with the Mavs.
Look at Jefferson as a bargain-priced replacement for
Wayne Ellington
, who didn't play much for the Mavs last season and was included in the deal with the
New York Knicks
earlier this summer. At a minimal price, Jefferson can provide the Mavs' bench a perimeter threat and willing defender.
Jefferson clearly isn't the same guy who was once a 20-plus-point scorer for the then-New Jersey Nets. At 34 years old, the Mavs believe he can be a bargain-priced role player.
July, 13, 2014
Jul 13
3:45
PM CT
The Dallas Mavericks have secured an agreement to sign free-agent swingman Richard Jefferson, according to sources close to the process.
Sources told ESPN.com that the Mavericks will soon add Jefferson to their roster on a one-year minimum deal.
The Mavericks are known to be in the hunt for wing depth and perimeter shooting after losing Vince Carter, although they landed restricted free agent Chandler Parsons when Houston decided not to match Dallas' offer sheet, a source told ESPN.com's Jeff Goodman.
Jefferson, a 13-year veteran, played for Utah last season, starting 78 games for the Jazz at age 33. Jefferson spent the first seven seasons of his career with the then-New Jersey Nets before stops in Milwaukee, San Antonio, Golden State and Utah.
The Mavs jumped at the chance to add a veteran on a minimum deal who shot 41 percent from 3-point range with the Jazz last season.
July, 13, 2014
Jul 13
12:57
PM CT
By
Bryan Gutierrez
| ESPNDallas.com
LAS VEGAS --
Dallas Mavericks
owner Mark Cuban is willing to say that he is a believer in
Ricky Ledo
.
I think @REALRICKLEDO1 is going to have the biggest impact for the Mavs in Vegas! Vote #ledoSL14 here: http://t.co/DRtPsOs2lC

— Mark Cuban (@mcuban) July 12, 2014
The explosive forward knows that he needs the time in Las Vegas to show he can take the next step and that he can be an actual part of the team's rotation. After spending just 11 games with the Mavs in his rookie season and spending the rest of the time with the team's D-League affiliate, the Texas Legends, Vegas represents an opportunity for Ledo. More importantly, it's something else for him.
"It's a learning experience," Ledo said.
Through the first two games of the summer league, Ledo has delivered a mixed bag of results. The summer league stats must be taken for what they are within the framework of the league itself, but he's averaging 17.5 points per game on 33.3 percent shooting from the field, 50.0 percent shooting from 3-point range and 53.8 percent from the free throw line. Center
Bernard James
is the only Dallas player who has a higher scoring average. Out of players who have played at least two games in Las Vegas, Ledo ranks fourth in scoring average.
It's been a struggle for Ledo to gain some traction with his ability to finish around the basket, but he's been able to show flashes of why the Mavs have made a relatively substantial investment in him in the form of a four-year deal. Ledo may be struggling with finishing at the rim, but he's finding different ways to actually get to the rim. It's that aggressive mindset that should allow Ledo to establish himself in the league if it can all come together for him.
"The most important thing with him, the word we always use with him, is aggressive," Mavs summer league coach Kaleb Canales said of Ledo. "I think he has confidence in his game. As coaches, we're trying to put him in good positions to succeed."
Ledo has range, handles, can play with pace, space and flow. There are still limitations to his game, but there's a lot to like with the forward who is just 21 years old. In terms of limitations, Ledo has all the offensive talent in the world you could hope for, but the level of effort he brings in terms of his defensive disposition will ultimately decide whether or not Coach Rick Carlisle plays him. Ledo has to look no farther than fellow forward
Jae Crowder
to see that.
The biggest word for the summer league team is improvement. Reducing his wasted dribbles, continuing to show a better floor game and continue to grow with his decision making will all be things Ledo will continue to work on over the next week.
"I think slowing [the game] down is what I need to do to continue to get better," Ledo said. "It's just about overall consistency, being able to build off of each game."
Things remain very much up in the air in regards to Dallas' situation on the wing. It would be an extreme situation for the Mavs to suddenly require Ledo to step in and play significant and consistent minutes within their rotation in his second season. While that's the case, if Ledo can show that he should warrant the chance to compete for minutes, this will end up being a very successful summer for the young Mav.
July, 13, 2014
Jul 13
1:05
PM CT
Paul George
has
let it be known
that he'd love for Indiana to re-sign back
Lance Stephenson
, but the
Dallas Mavericks
have emerged as another possible suitor.
To continue reading this article you must be an Insider
July, 13, 2014
Jul 13
8:00
AM CT
This Dallas front office hit a dead end in its previous two trips down the road of restricted free agency.
Maybe the third time will be the charm for the Mavericks, who hope to have
Chandler Parsons
on the roster after the Rockets' three-day period to match the three-year, $46 million offer sheet expires late Sunday night.
Until then, Mavs fans can pass the time pondering what might have been if the previous two restricted free agents signed by the franchise actually ended up in Dallas.
[+] Enlarge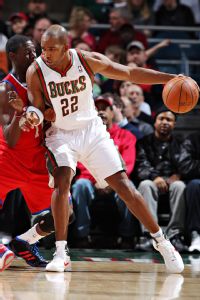 Gary Dineen/Getty ImagesMichael Redd was nearly a Maverick, but the Bucks matched an offer sheet for him and he went on to be a prolific scorer in Milwaukee.
Michael Redd:
Redd would have been a huge steal for the Mavs, but his four-year, $12 million offer sheet was matched by Milwaukee in 2002.
Redd, a sweet-shooting lefty 2 guard, ended up averaging more than 21 points per game in five-plus straight seasons before a couple of serious knee injuries wrecked his career midway through what should have been his prime.
Redd was a bench player coming off averaging 11.4 points in his second NBA season when the Mavs made their play for him. He blossomed as a sixth man the next season before moving into the Bucks' starting lineup and becoming a star.
The development of Redd into a premier scorer would have been perfectly timed to Michael Finley's decline with the Mavs. Finley, a foundation piece in Dallas' transition from league laughingstock to contender, played three more seasons for the Mavs before being waived via the amnesty clause.
The Mavs moved on after the flirtation with Redd by signing
Walt Williams
and Raja Bell to one-year deals. Dallas won 60 games and advanced to the West finals in 2002-03 -- with Williams and Bell splitting time in the starting lineup, and Nick Van Exel firing away as the sixth man in his only full season with the Mavs --– but Redd would have been a part of the franchise's core for years to come.
[+] Enlarge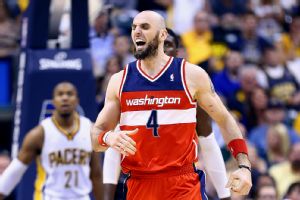 Andy Lyons/Getty ImagesHad Marcin Gortat joined Dallas when the Mavs had their eye on him, he probably would have saved Mark Cuban a lot of money.
Marcin Gortat:
The 7-footer had played fewer than 900 minutes as a project backing up
Dwight Howard
when the Mavs offered him the full midlevel exception. The Mavs, firmly believing they'd found a big man to bump
Erick Dampier
to the bench, were stunned when the Magic matched the offer.
Months later, the Magic flipped Gortat in a
Vince Carter
-fronted package to the
Phoenix Suns
in the deal that brought
Jason Richardson
and
Hedo Turkoglu
to Orlando. Gortat soon emerged as a quality starting center.
After the deal he originally signed with Dallas finally expired this summer, Gortat cashed in with a five-year, $60 million deal from the
Washington Wizards
, who traded for him before last season.
It's hard to figure how getting Gortat would have changed the future for the Mavs.
Would the Mavs have still used the chip of Dampier's instantly expiring contract to trade for
Tyson Chandler
the next summer? Would the Mavs have instead decided to roll the dice on the deal they discussed for
Al Jefferson
, knowing they had a traditional center on the roster already?
It's safe to assume that Gortat being in the mix would have saved Mark Cuban a lot of money. The Mavs wouldn't have felt pressured to give
Brendan Haywood
a big contract that eventually got the amnesty ax.
In fact, Haywood probably never would have come to Dallas, where he was shipped in a seven-player deal before the 2010 deadline. One of the players Dallas sent to Washington in that deal was
Drew Gooden
, a power forward who played backup center for the Mavs, who signed him after missing out on Gortat.
Dallas won the 2011 title with Chandler as the defensive anchor and an emotional leader, so it's hard for the Mavs to be too mad about missing out on Gortat. But it sure would have been nice to have a reasonably priced big man on the roster who could score, rebound and protect the rim the last five years.
July, 13, 2014
Jul 13
12:41
AM CT
The
Dallas Mavericks
might be in love with
Lance Stephenson
by Monday morning. Or maybe they'll rekindle the flame with
Shawn Marion
.
At that point, if the
Houston Rockets
exercise their right to prevent
Chandler Parsons
from leaving for Dallas, the Mavs could have that closing-time feel. When the favorite targets have left the dance floor, a sense of desperation kicks in and flaws are a lot easier to overlook.
The concerns about Stephenson's character caused the Mavs to consider him untouchable not too long ago. Now, he's at the top of their list of Parsons fallback targets, by process of elimination as much as anything.
The free-agent small forwards flew off the board Saturday. It started with
Trevor Ariza
signing a
four-year, $32 million deal with the Rockets
.
Paul Pierce
went to the
Washington Wizards
for
$11 million over two years
. And the
Miami Heat
are close to locking up
Luol Deng
to a
two-year deal in the $20 million range
.
If Deng does commit to Miami, that leaves Stephenson and Marion as the starting-quality small forwards left in free agency, in the eyes of the Mavs. Of course, the 6-foot-5 Stephenson is really a shooting guard whom the Mavs would shift to small forward out of necessity in the Mavs' starting lineup. And the Dallas decision-makers have done everything in their power to replace the 36-year-old Marion, with all due respect to a man who has arguably earned the right to have his No. 0 hang from the American Airlines Center rafters in the not-too-distant future.
If denied Parsons, the Mavs probably will swallow hard and try to sign Stephenson, who has a five-year, $44 million offer on the table to return to the
Indiana Pacers
.
They'd be betting on the upside of a talented if erratic 23-year-old who joined
Kevin Durant
,
Kevin Love
and
Nicolas Batum
as the league's only players to average at least 13 points, seven rebounds and four assists last season. The Mavs might try to minimize the risk by offering a higher salary on a short-term deal.
An offer for Marion, who has said he hopes to play two more seasons before retiring in the Dallas area, would obviously be short term. It probably would be in the range of $5 million per year, leaving the Mavs plenty of wiggle room under the salary cap, not that there are many appealing options left at any positions in the market.
July, 12, 2014
Jul 12
9:00
PM CT
The
Dallas Mavericks
will acquire minimum-salaried reserve big man
Greg Smith
in a trade with the
Chicago Bulls
as soon as Monday, a source confirmed.
The 6-foot-10, 250-pound Smith averaged 5.3 points and 4.1 rebounds in 14.4 minutes per game over the last three seasons with the
Houston Rockets
. The Bulls signed him through next season after Houston waived him in April.
According to the source, the Mavs are giving up "nothing" in the deal, which was first reported by Yahoo Sports. The Bulls are simply dumping a little bit of salary to help them make another move.
Smith, who will make $948,163 in 2014-15, fills the Mavs' need for a low-priced banger off the bench, the role filled by
DeJuan Blair
last season. The Mavs are also likely to re-sign
Bernard James
to a minimum-salary deal, a source said.
July, 12, 2014
Jul 12
8:46
PM CT
By
Bryan Gutierrez
| Special to ESPNDallas.com
LAS VEGAS -- The
Dallas Mavericks
beat the
Minnesota Timberwolves
in the team's second game of the Las Vegas Summer League. The Mavs now move to 1-1 in the preliminary round of the summer league.
How it happened:
After looking lost and sluggish in their opening game against the
New York Knicks
on Friday, Dallas looked much more in sync against Minnesota. Meanwhile, the Timberwolves were playing their opening game and looked as if they were trying to get their footing.
The Mavs imposed their will in the second quarter by taking a 10-point halftime lead. Their momentum carried into the second half as they opened up the third quarter with an 11-2 run. At one point, the Mavs had a lead as large as 22 in the third quarter. Minnesota responded with a charge of its own, cutting the margin to seven near the midway point of the fourth.
Bernard James
had another strong game. Going up against second-year center Gorgui Deng, James responded with his second consecutive strong effort as he scored 21 points and pulled down seven rebounds. Mavs swingman
Ricky Ledo
showed a little more versatility and consistency with his scoring attack as he shared team-high scoring honors with 21 points.
For Minnesota,
Shabazz Muhammad
had a game-high 27 points for the Timberwolves, and
Alexey Shved
had 14.
What it means:
Dallas will try to improve its record to 2-1 as it faces the
Toronto Raptors
on Monday at 5 p.m. CT. That will be the final game of the preliminary round of the summer league. No matter what Dallas' record is after the Toronto game, the Mavs will play at least two more games.
Mavs player of the game:
After a sluggish opening game, Ledo responded with a stronger effort against the Timberwolves. En route to his 21-point effort, the young swingman went 5-of-8 from 3-point range.
Stat of the day:
One of the summer league projects for the Mavs has been the perimeter shooting of forward Ivan Johnson. Mavs coach Rick Carlisle spent a lot of time after practices in Dallas working with Johnson on his 3-point shooting. The results have been poor to this point as Johnson went 0-of-5 from 3. He is now 1-of-11 from beyond the arc in two games. It might be an uphill battle, but the Mavs will continue to expand his shooting range.