April, 15, 2014
Apr 15
3:05
PM CT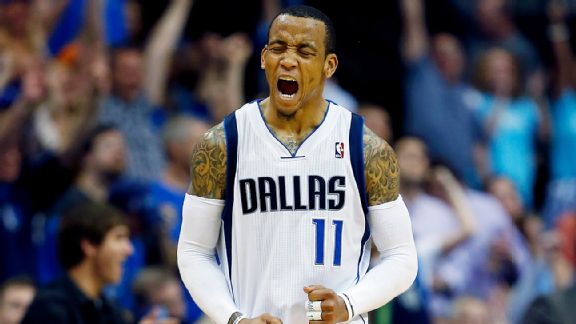 Tom Pennington/Getty ImagesMonta Ellis has been able to adapt and thrive in a better situation this season with the Mavericks.
DALLAS -- His critics have been quieted, but
Monta Ellis
can still hear them.
Nobody refers to Ellis as an analytics antihero anymore or calls him a selfish gunner who values volume scoring over winning after he's played a critical role in the
Dallas Mavericks
returning to the playoffs. But Ellis distinctly remembers all those who doubted whether he could be a valuable member of a winning franchise,
present company included
.
"That's why I go out every night and play this game of basketball -- for my teammates and this organization -- because all of them critics," Ellis said Tuesday before the Mavs traveled to Memphis for a regular-season finale that will determine the order of the West's last two playoff seeds and whether Dallas accomplishes its goal of winning 50 games. "I love proving people wrong, and this year we have done that. ...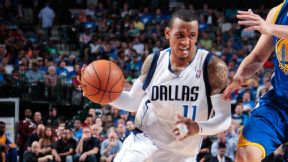 Danny Bollinger/NBAE/Getty ImagesMonta Ellis has embraced his role in the Mavs' offense by relentlessly attacking the rim.
"You're going to have that anyway. That's just part of life. Some people rise to the occasion, some people fold. I like that kind of press that they put out. It always wants to make me prove people wrong."
Ellis still bristles about the criticism of his game, but it was factually based. What he's actually proven is that he can adapt and thrive under better circumstances.
There is no question that Ellis was one of the least efficient scorers in the NBA in recent seasons, especially during his last campaign in Milwaukee. The facts were that his field-goal percentage (41.6) was the second lowest in the league among 15-plus-ppg scorers, his 3-point percentage (28.7) was the worst among qualifiers and he hit the lowest percentage of off-the-dribble jumpers (32.3) of any player who jacked up at least 250 such shots.
The facts are that Ellis, whose points (19.0) and assists (5.8) are actually down slightly from last season, has become a significantly more efficient scorer across the board this season. He's shooting a very respectable 45.2 percent from the floor, 32.7 percent from 3-point range and 38.8 percent on off-the-dribble jumpers, which ranks 16th of the 33 players with at least 250 such attempts, according to ESPN Stats & Information.