ESPN NBA analyst Jalen Rose debates whether the Mavericks will make the playoffs next season.
The NBA commissioner also discussed reforming the division system and the issue of coaches resting healthy players.
J.J. Barea never wanted to leave Dallas in the first place. He's hoping the Mavs can make the money work to keep him this summer.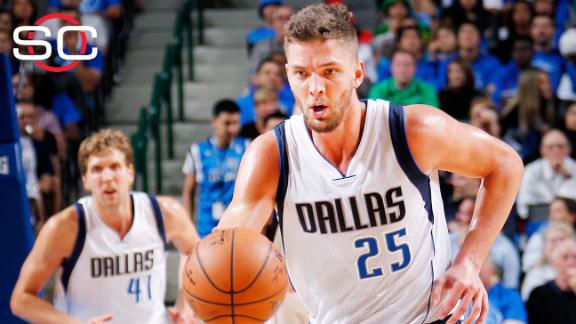 Dallas Mavericks forward Chandler Parsons underwent surgery Friday to repair cartilage in his right knee, the team announced. No timetable for his return has been determined.
Despite strong mutual interest in his return to the Mavs, keeping Al-Farouq Aminu could be complicated for Dallas.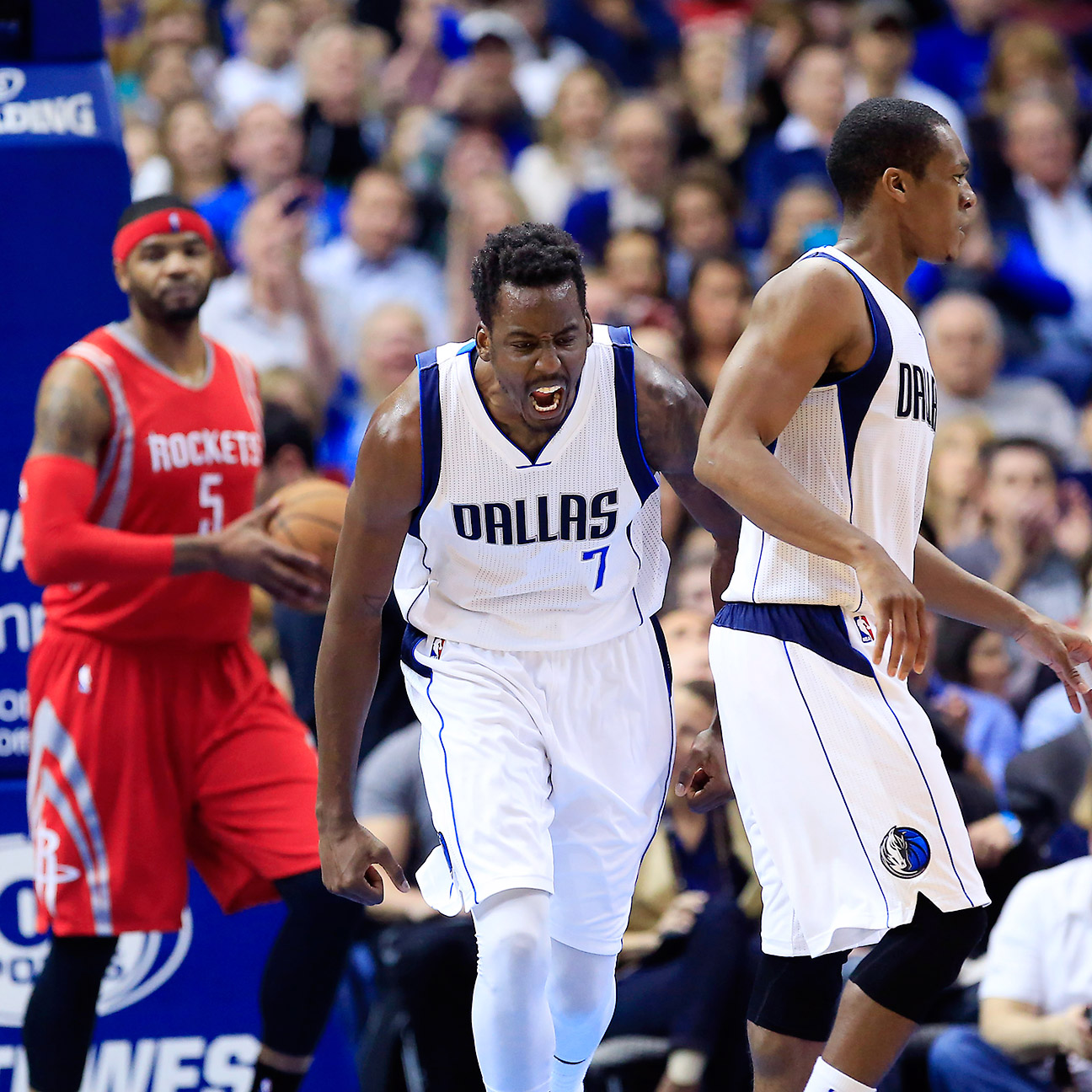 Mavs forward Al-Farouq Aminu should draw a lot of interest once free agency starts and to keep him Dallas needs to offer a big deal.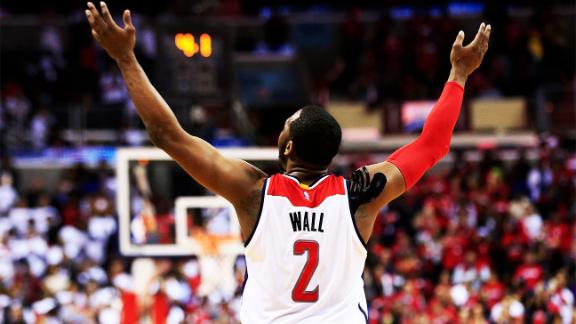 The 5-on-5 panel breaks down the good, bad and ugly of the first round of the NBA playoffs.
Dirk Nowitzki, who turns 37 this summer, faces a difficult decision about whether to try to help Germany qualify for the Olympics this offseason.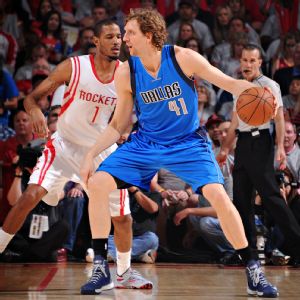 Dirk Nowitzki, a 13-time All-Star and the face of the Dallas Mavericks' franchise, would be willing to come off the bench if it's in the team's best interests next season.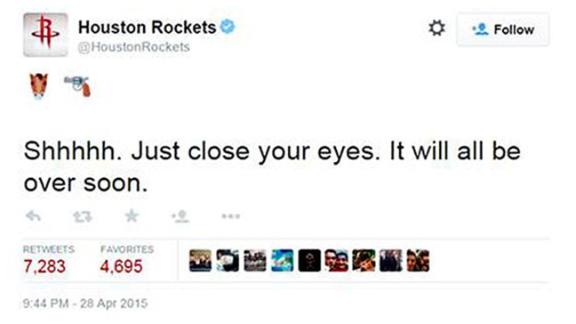 The Houston Rockets fired social media manager Chad Shanks on Wednesday, a day after an inappropriate tweet was sent out following the team's series-clinching victory over the Dallas Mavericks.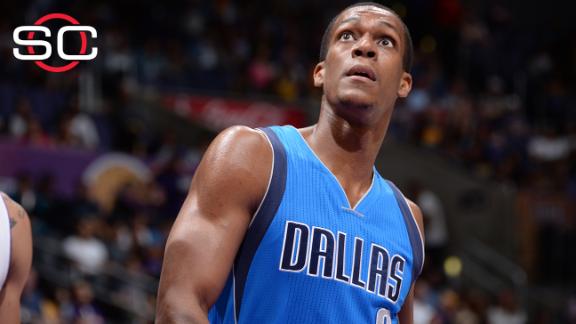 The Dallas Mavericks opted not to give departed point guard Rajon Rondo a playoff share, sources said.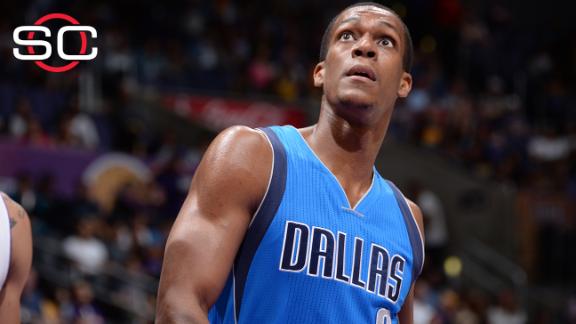 Five burning questions and answers about the future of the Dallas Mavericks in the wake of a Game 5 loss in Houston.