June, 25, 2014
Jun 25
8:30
AM CT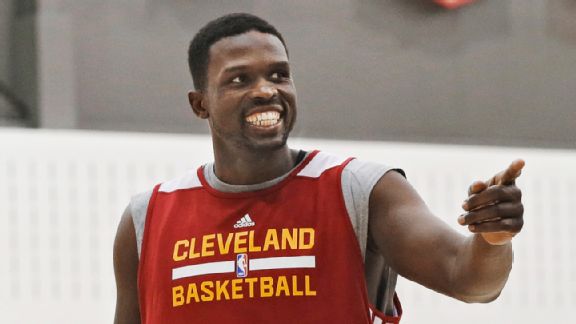 AP Photo/Mark DuncanLuol Deng is one of the few players in the league as defensively versatile as Shawn Marion.
The
Dallas Mavericks
hope to finally land a big fish in free agency.
They also firmly understand that they're in a long line of teams trying to sign
LeBron James
or
Carmelo Anthony
. Put it this way: The Mavs had better odds of getting
Deron Williams
or
Dwight Howard
the last couple of offseasons than signing one of the superstars available this summer.
The Mavs are on a short list of teams that have the cap space to offer a full max contract to either of the available in-their-prime, future Hall of Fame small forwards, but several teams can maneuver to create room. And the superstars' current teams can trump offers from anyone with contracts featuring an extra year and more than $30 million. Plus, don't assume that the Mavs would be willing to give Anthony a full max offer with a starting salary of more than $22 million.
The Dallas front office isn't approaching this summer with a big fish-or-bust mentality. They'll have strong Plans B, C, D, etc. in place, particularly at small forward.
One of those is re-signing
Shawn Marion
, the Mavs' best defender and rebounder over the last five seasons and a critical piece of the 2011 championship puzzle. There is strong mutual interest in Marion's return, although it is uncertain whether the 36-year-old "Matrix" would be enthusiastic about staying in Dallas if the Mavs envision him as a reserve.
The Mavs are optimistic that they'll re-sign sixth man
Vince Carter
, who plays the majority of his minutes at small forward.
A look at some of the Mavs' other small forward options in free agency:
Luol Deng:
There's a lot to like about the 6-foot-8, 29-year-old Deng. He's one of the few players in this league as defensively versatile as Marion, but he's seven years younger and a much more productive offensive player at this point of their careers.
As Rick Carlisle said when Deng came to Dallas with the Cavs last season, any coach would love to have Deng on their roster due to his toughness, intelligence and talent.