The overhaul of the San Diego Padres continued early Tuesday morning with Melvin Upton Jr. reportedly headed to Toronto for an unidentified Class-A player.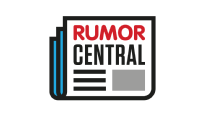 Could right-hander Andrew Cashner be the next Padre to go?
Dennis Lin of the San Diego Union-Tribune reports the market for Cashner "has swelled after two consecutive successful starts," adding that "just about every contender in search of pitching" has checked in on the veteran right-hander, who will be a free agent after the season.
The 29-year-old Cashner owns a 4.79 ERA and a 1.40 WHIP in 15 outings but allowed just two runs over 11 2/3 innings in starts against the Giants and Cardinals. Lin lists the Blue Jays, Marlins, Rangers and Astros as potential suitors.
Cashner is scheduled to start against the Blue Jays on Tuesday, but Lin speculates the Texas native could be scratched to avoid a potential injury so close to the deadline.
Upton would become the fourth prominent Padre traded away this season, joining James Shields, Drew Pomeranz and Fernando Rodney.