Odor's RBI single in 10th lifts Rangers past A's
Canha leads 7-run 8th inning for A's in 7-5 win over Rangers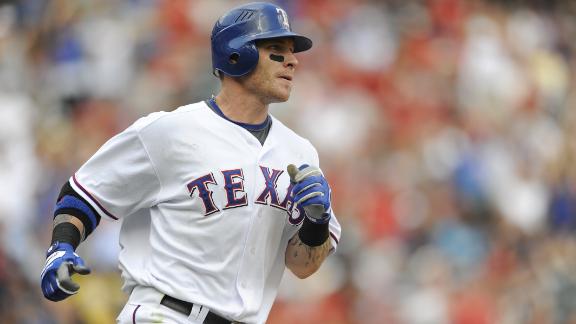 The Rangers have been impressed by Josh Hamilton after two workouts at the team's spring training facility in Surprise, Arizona.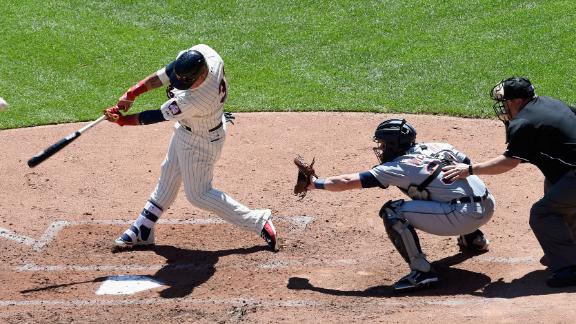 The average time of a nine-inning game is down to 2 hours, 53 minutes and 37 seconds without a single umpire having to yell at anybody, or a single fine being issued.
The Rangers signed Shin-Soo Choo because of what he'd done with the Reds, which unfortunately is beginning to look like an anomaly.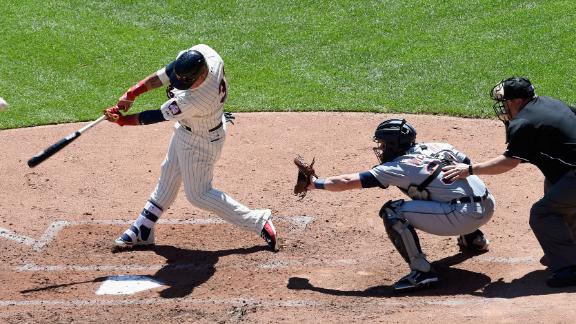 With one month of the baseball season is in the books, 10 ESPN.com writers give their thoughts on what they'd do to better the pace of games.
3d
Randy Jennings, Special to ESPN.com
A telltale number in the Seattle Mariners' three-game sweep of the Rangers: Run-challenged Texas scored in just three of the 27 innings.
For Kansas City, it's cause for question about the price of all of this mayhem and, ultimately, whether it's really something of its own doing.
The Rangers had no answer for Felix Hernandez and Nelson Cruz as the Mariners completed a three-game sweep in Texas with a 5-2 victory.
Morrison's tiebreaking double helps Mariners beat Rangers
3d
Randy Jennings, Special to ESPN.com
Kyle Blanks had a promising career with the San Diego Padres before injuries derailed him. Now he's getting a second chance with the Texas Rangers.
It's a good time to be a blogger, especially early in the season when anything can still happen. Quite a bit of digital ink is being HTMLed as members of the ESPN SweetSpot Network chime in on their favorite teams.
4d
Randy Jennings, Special to ESPN.com
Jeff Banister's grand plan for the Rangers offense: String hits together and the runs will come. But that plan didn't work in a loss to Seattle.
May 3, 2015

,

12:29 AM ET
Rangers walk off in 10 to top A's