ESPN's Jayson Stark says Rangers outfielder Josh Hamilton is one of baseball's "most pivotal" players.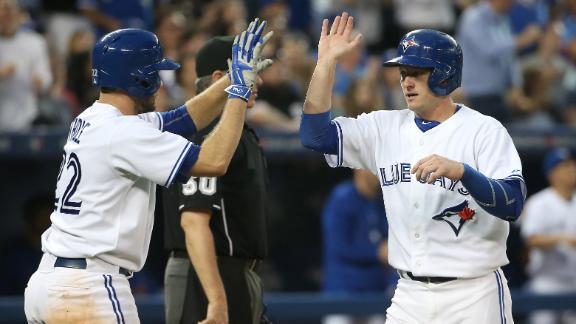 Josh Donaldson became the first player to score five runs in a game in 2015 -- while hitting his sixth career walk-off.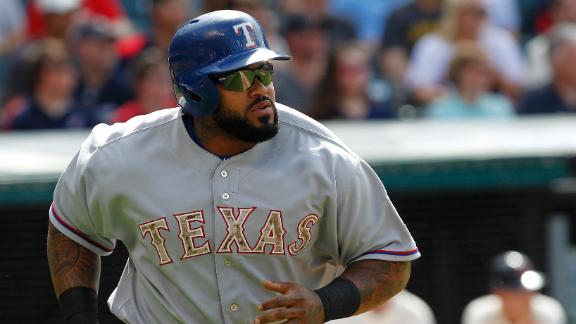 Texas Rangers designated hitter Prince Fielder is swinging a hot bat in what has been a successful return after missing most of last season.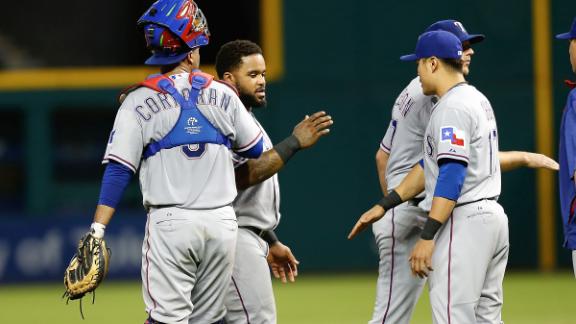 CLEVELAND -- Mitch Moreland hit a tiebreaking homer in the eighth inning, and the Texas Rangers beat the Cleveland Indians 4-3 on Tuesday night for their seventh consecutive victory.
17h
ESPN Stats & Information
The Texas Rangers extended their winning streak to six games with a 10-8 victory over the Indians on Monday.Texas (22-23) is within one game of .500 since it was 5-6 through games of April 17.
Eric Karabell and Derek Carty will get you ready for daily fantasy baseball by offering advice and answering your questions, beginning at 6:15 p.m. ET.
Eric Karabell analyzes Josh Hamilton's return to the Rangers for fantasy purposes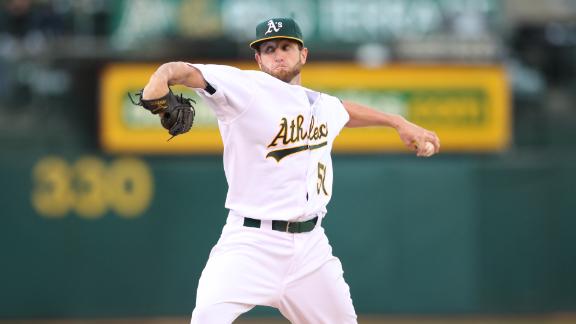 In today's notes, Buster Olney examines and explains why pitchers apply foreign substances to baseballs, discusses the Rangers' hot play and more.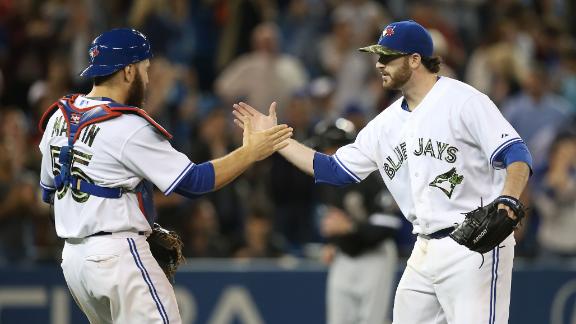 Monday's best baseball performances came on the mound -- and they involved anyone but the usual suspects.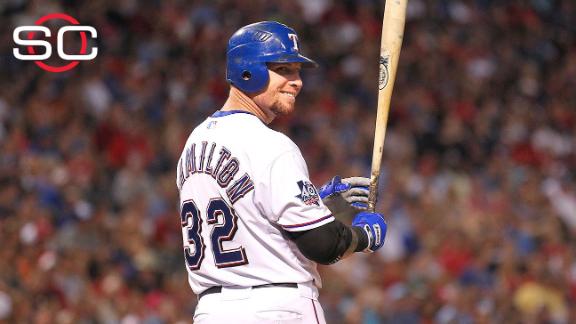 Josh Hamilton was hitless in his return to the majors, but he reached on a key error that sent the Rangers over the Indians 10-8 on Monday for their sixth straight win.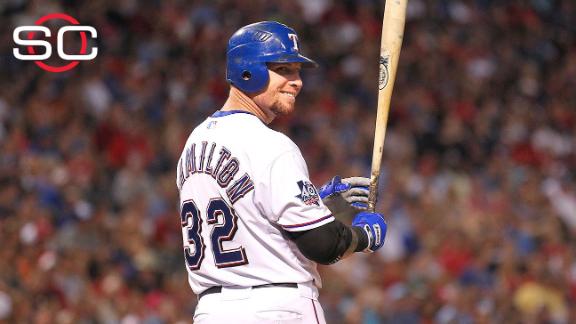 Back on a big league field, Josh Hamilton made his season debut, playing left field and hitting fifth against the Cleveland Indians after shoulder surgery in February.
2d
ESPN Stats & Information
Josh Hamilton is expected to join the Texas Rangers on Monday when they take on the Indians at Progressive Field.  Hamilton, who last played for Texas in 2012, had three 30-home run/100-RBI years for the Rangers during his five seasons with the team (in 2008, 2010 and 2012).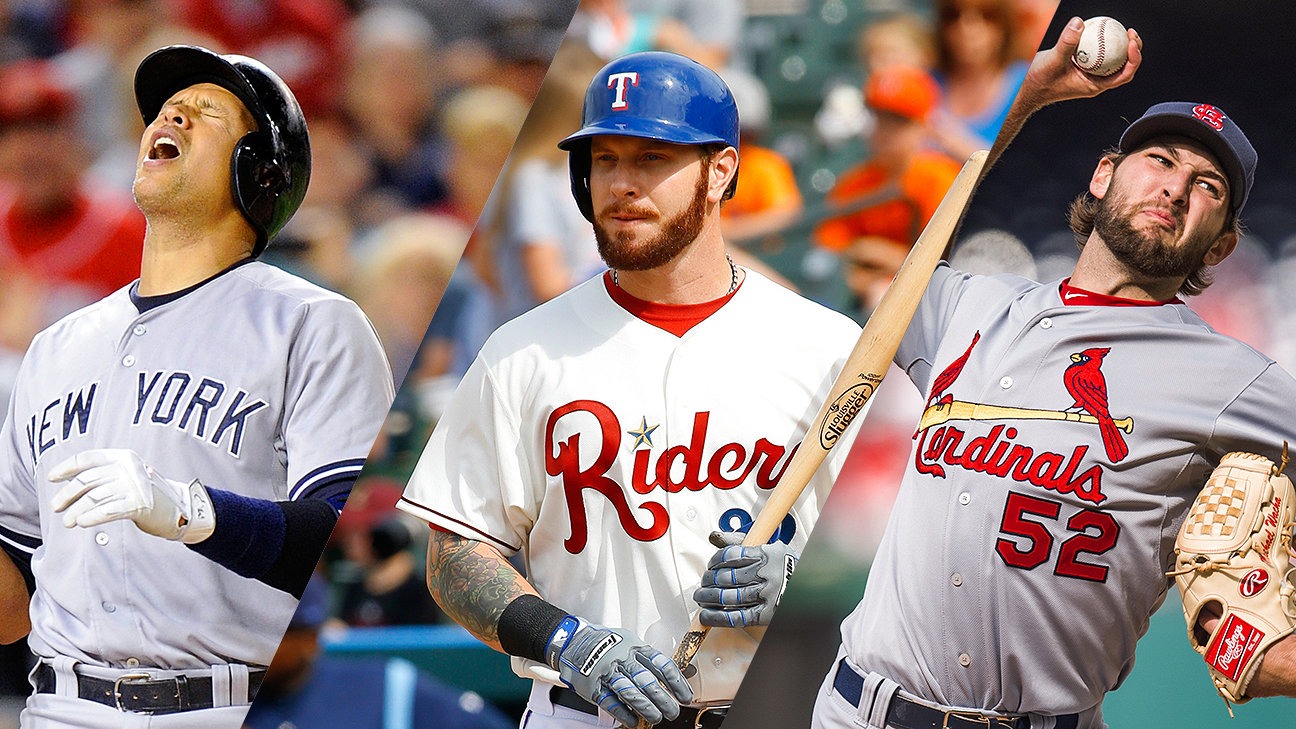 The Yankees are sliding, Josh Hamilton is returning, and Michael Wacha is in some elite company.