ESPNDallas.com's Richard Durrett takes your Rangers questions during a live chat at noon Friday. Click here to submit your questions.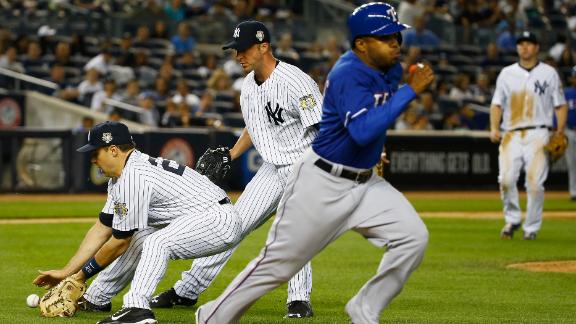 The Yankees' sixth loss in a row was another reminder that this team is a shadow of its former self.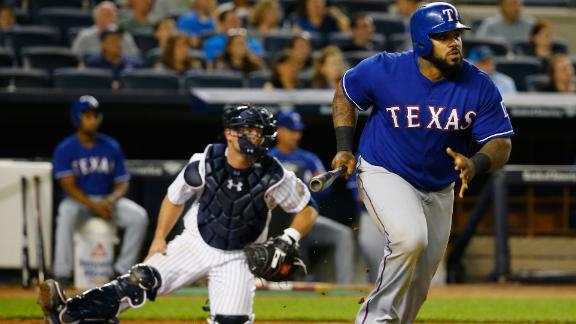 The Yankees have now lost six games in a row, and 10 of their past 11.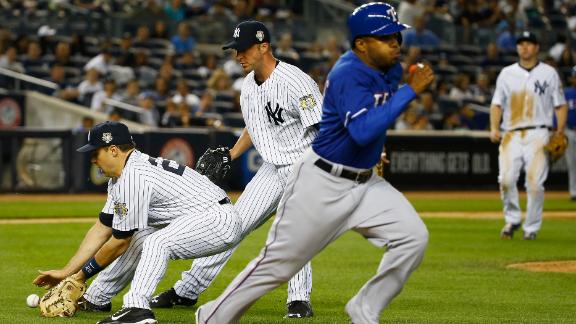 Rangers beat Yanks 5-2 for New York's 10th loss in 11 games
Right-hander Jared Burton has agreed to a minor league contract with the Texas Rangers and will report Tuesday to Triple-A Round Rock.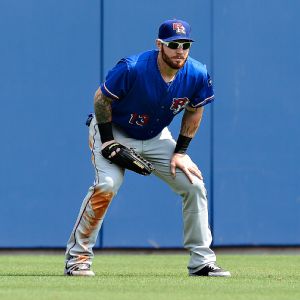 Josh Hamilton is getting another shot at redemption in baseball with an unlikely journey that has led back to the Texas Rangers.
17h
ESPN Stats & Information
The Rangers are hitting Yankees pitching very hard, with Prince Fielder leading the charge, but tonight's starting pitcher, Yovani Gallardo is slumping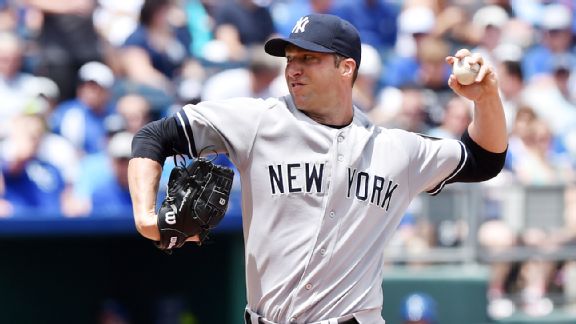 ESPN Chalk's Vegas experts give their best bets for the Sunday Night Baseball game between the Texas Rangers and New York Yankees, as Yovani Gallardo and Chris Capuano square off on the mound.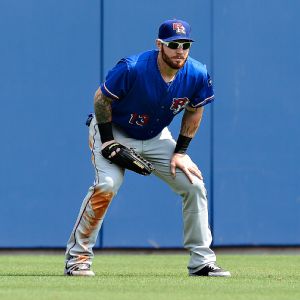 Nearly a month after being reacquired by the Rangers, outfielder Josh Hamilton will join the team on Monday after finishing his recovery from shoulder surgery.
2d
ESPN Stats & Information
Every Texas starter got a hit, and the Rangers scored their most runs at new Yankee Stadium in beating the New York Yankees 15-4 on Saturday.Texas scored 10 runs in third inning, becoming the second team this season with a 10-run inning.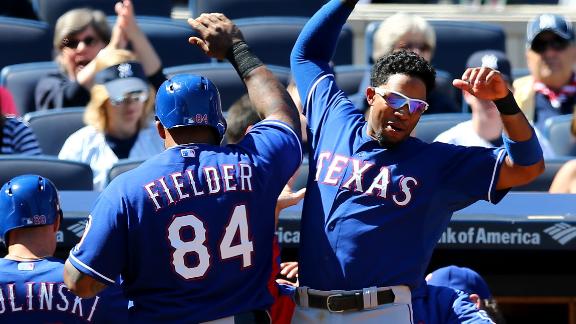 Rangers ride 10-run 3rd inning in 15-4 rout of Yankees
2d
ESPN Stats & Information
The Texas Rangers will start Nick Martinez (3-0, 1.88 ERA) against C.C. Sabathia (2-5, 4.67 ERA) and New York Yankees on Saturday afternoon. The Rangers have won three consecutive games on the road.