June, 26, 2014
6/26/14
1:11
PM ET
By
Gregor Brown
| VeloNews.com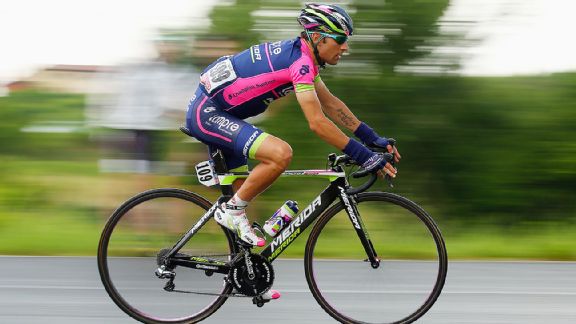 Bryn Lennon-Velo/Getty ImagesDiego Ulissi's stage wins at the Giro d'Italia came before his failed doping test.
MILAN (VN) -- Italy's head cycling coach Davide Cassani spoke in support of Diego Ulissi (Lampre-Merida) after news Wednesday that Ulissi tested positive for asthma drug Salbutamol during the Giro d'Italia.
"I am concerned that people understand one thing, that Salbutamol doesn't make you go stronger, it's an accepted product," Cassani told Italy's La Gazzetta dello Sport newspaper Thursday.
"Cyclists know that if you take five puffs then you won't go any faster. You need to understand that this isn't doping, that it doesn't better your performance and is not a masking agent."
Lampre announced its Giro star exceeded the accepted limit of Salbutamol in his urine in an anti-doping control after Stage 11 of the Giro last month. The 24-year-old from Tuscany had already won the fifth and eighth stages, and he placed second in the time trial in Barolo the day after the failed test. He abandoned the race after Stage 17 while on antibiotics to fight a sore throat and temperature.
Ulissi was using an inhaler with Salbutamol spray for bronchospasm and, according to Lampre, took two puffs ahead of Stage 11. He was also given paracetamol by the race doctor after a mid-stage crash. The team reported that his urine showed 1900 nanograms per milliliter of Salbutamol, nearly double the accepted limit of 1000ng/ml.