July, 19, 2013
7/19/13
12:43
PM ET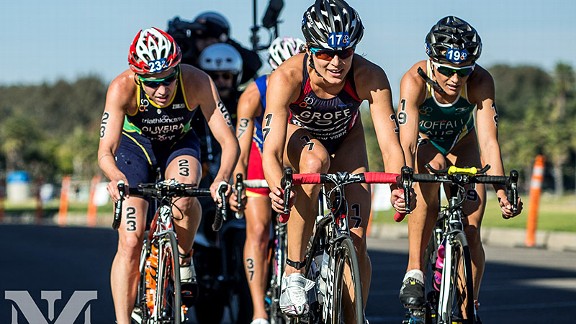 Nils Nilsen
Olympic triathlete Sarah Groff says all athletes -- regardless of level -- should set race goals and find a sense of fulfillment at the finish line. Read about it in her words ...
espnW: Athlete's Life
.
June, 13, 2013
6/13/13
2:19
PM ET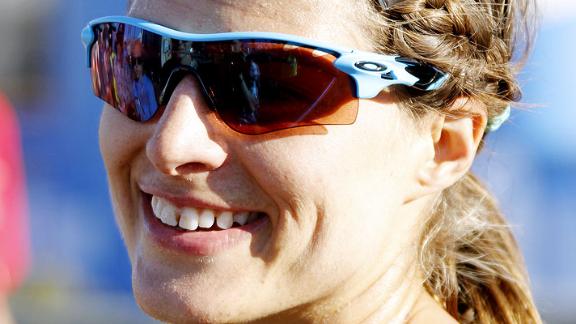 This year, I'm going about things differently.
From an outside perspective, it probably seems like not much has changed: I still look the same and act the same. I still swim, bike and run around foreign cities in my bathing suit. To me, however, 2013 marks the launch of Groffy 2.0, a more balanced, bolder version of the previous model.
At the end of last season, I took stock of what I'd achieved: In the course of a couple years, I'd transformed myself from a pretty good triathlete into an Olympian who'd just missed a medal. I had a smart coach who believed in me, inspiring training partners and incredible training camps in Australia and Switzerland. It seemed obvious I would continue along this path if I wanted further success in the sport.
But that wasn't enough. I needed a more balanced program if I wanted to continue to grow as an athlete. Spending the lion's share of the past few years living out of a suitcase exhausted me and demanded too much of my relationships. While Skype is amazing for staying in contact while on the road, it has its limitations, especially for canine-human interactions and quality time with a boyfriend. If I wanted to continue to be a thriving professional athlete, I realized an investment in my personal relationships would be key. I would have to replace the older model (the one who helped me succeed) with a more independent one.
Generally speaking, I'm a pretty tough individual.* In fact, I'm so stubborn I've raced and trained with fractures in my elbow and pelvis (with ill-advised medical clearance; I do
not
recommend this!) So what was it about spending January in New Hampshire that made me cower like an over-anxious Chihuahua?
If you've spent any time in New England in the winter, you'd be safe to assume the frigid climate this past January would've shaken me to the core. While I fully admit summer chasing has rendered me almost incapable of tolerating runs in double-hat-balaclava (aka a hat with a facemask) and triple-glove temperatures, something far more innocuous was my kryptonite: change.
But change is good. Doing new things can present challenges that help us discover more about ourselves. Change is also difficult, but I knew I'd be better off in the long run if I could embrace it. I needed to restructure my approach to my sport.
May, 14, 2013
5/14/13
10:47
AM ET
By
Bethany Mavis
| Triathlete.com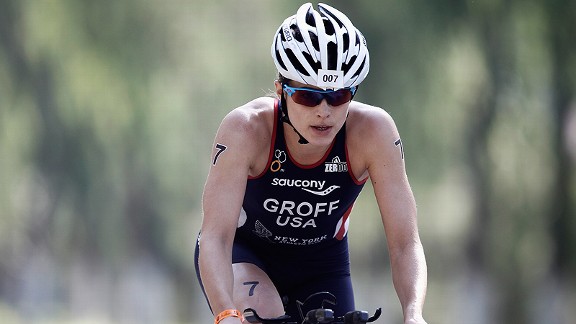 Lintao Zhang/Getty ImagesU.S. Olympian Sarah Groff talks about her new perspective on racing and her focus for the season.
After a fourth-place finish at the Olympic Games last August, American Sarah Groff started approaching her career with a new outlook. Rather than spending eight months out of the year training on coach Darren Smith's team in Australia and Switzerland, Groff is looking for more life balance, so she made the switch to coach Joel Filliol. We caught up with Groff to hear about the change, about her new perspective on racing and about her focus for the season.
Triathlete.com: When did you make the decision to change coaches?
Groff: I think I knew that after the Olympics I was going to make a change, be based in the U.S. a little bit more. I was living out of my suitcase for eight months out of the year for the previous couple of years. It just takes its toll on you. Where you see the athletes who successfully do—like Hunter Kemper. He's done four Olympics, he's learned how to balance personal life with high performance. We were actually talking about it yesterday, but you have to think of it in terms of a four-year quad, where your first year is calm, it's fun, you kind of regroup from the Olympic push. Then the next year you kind of get back into it a little bit more. But you really don't start to put the pressure on until year three and four. And that's when you just go all out. But in order to set yourself up well for a good Olympic experience, you have to really balance it out the first couple years. I got so much out of working with Darren [Smith], but it's one of those programs where either you're 100 percent committed to it and committed to being gone as much as I was, or it's just not going to work. And I needed to find something that allowed for a couple years where I could regroup and work on some weaknesses and find balance. And it just so happens that there's a coach who has a group that does ITU, and I get along really well with him. It's very low-key. We do our thing, we work hard, but it's not a high-pressure group. The attitude is a bit more relaxed, which is definitely what I need right now.
Who else is in the group?
From the U.S., Tommy Zafares, Jarrod Shoemaker, Alicia Kaye. Internationally, Helle Fredericksen, Caroline Routier, Mario Mola, Richard Murray, Vendula Frintova, Paula Findlay, and he's also coaching Rinny [Mirinda Carfrae]—Rinny hasn't quite met up with us at camps yet, but she will sometime.
How did you leave things with Darren?
Great, totally amicable. We had the kind of relationship where if we want to revisit it at some point, the door's open, I think. He realized that for me to be able to have the foundation I need outside of triathlon, I need to be with [boyfriend] Ben [True], and I need to feel like I have some sort of balance, some sort of home life. At some point, when I feel like it's an Olympic push—if I need to, I feel like I could call him up, even though I am one of his more difficult athletes that he's worked with.
March, 11, 2013
3/11/13
10:46
AM ET
American Sarah Groff came back from a
tough race
at Escape From Alcatraz last weekend (she ended up needing staples in her head) to take the win at Sunday's draft-legal, sprint-distance ITU Pan American Championships in Clermont, Fla. Groff combined a 10:17 swim, a 30:22 bike and a 17:43 run to take the win in 1:00:17. Denmark's Helle Frederiksen finished second just six seconds later. American Kaitlin Donner rounded out the podium in third.
RELATED: Groff moving forward after London disappointment
Spain's Mario Mola took the victory in the men's race thanks to a 9:29 swim, a 27:39 bike and a 15:07 run. South Africa's Richard Murray finished second, with American Jarrod Shoemaker earning third. In his first triathlon back since his bike accident in July 2012, American Lukas Verzbicas finished the swim and bike but did not record a run or finish time.
-- Triathlete.com