March, 1, 2013
3/01/13
10:56
AM ET
By
Matthew Beaudin
| Competitor.com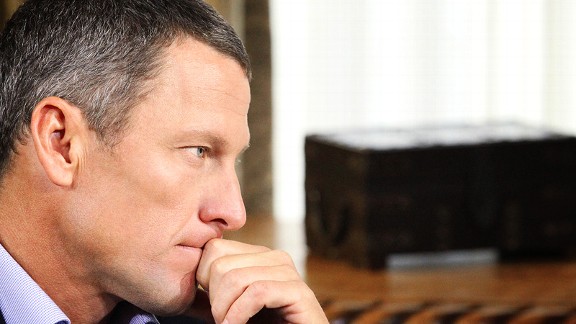 George Burns/Oprah Winfrey Network/Getty ImagesLance Armstrong will reportedly argue that the government should have known he was doping.
In the legal tete-a-tete that's taking shape between Lance Armstrong and the U.S. Department of Justice, Armstrong's attorneys will argue that his transgressions fall outside of the statute of limitations, and that the government should have known he was cheating.
The Department of Justice, which intervened in the whistleblower lawsuit filed by former teammate Floyd Landis, will argue that, even if Armstrong's misdeeds were themselves outside the limitations period, that the acts of conspiracy can, effectively, keep the legal door ajar and that it can reach beyond the protections of the statute.
The limitations defense -- and its thwarting -- is precarious. There are two limitation provisions that will likely apply under the False Claims Act, which Landis, and now the DOJ, are invoking against Armstrong.
The first: More than six years cannot have passed from the date of the legal filing to the date of the last violation.
The second: An action may not be brought more than three years after the date when facts relevant to the action are known, or should have been known, by the U.S. officials overseeing those who the government paid (Armstrong and others), and cannot be brought in any event more than 10 years later after the violation (in this case, a perceived fraud) was committed, whichever occurs last.
The statute debate is porous, with room for debate on either side.
"The provisions are not models of clarity and leave much ambiguity. Where, as in Armstrong's case, the government made a series of payments, there is an issue as to whether the limitations period runs from the date of each individual claim for payment or whether the limitations period for claims upon all payments does not begin to run until the last payment is made," said Mark Stichel, a Baltimore-based attorney who has litigated civil cases in state and federal courts throughout the U.S.
Landis filed his suit on June 10, 2010. According to his amended complaint, the U.S. Postal Service made its last payment on Oct. 20, 2004, seemingly under the second umbrella of the limitations application, within a six-year period.
"Insofar as the second limitations provision is concerned, there is an issue as to whom 'the official of the United States charged with responsibility to act in the circumstances' may be," Stichel said. "I would expect that the government would say that the official is the attorney general or someone within the Department of Justice, not someone within USPS and the Department of Justice did not know of the false payment claims until Landis filed his suit on June 10, 2010.
"I would expect that Armstrong would say that the official was someone within USPS and that USPS knew or should have known that he was doping at a much earlier date."