High-SchoolBoys-Basketball:

Jarnell Stokes
June, 10, 2012
6/10/12
9:01
PM ET
By
Ronnie Flores
| ESPN.com
Following nine U18 national team training sessions, USA Basketball announced its 12-man roster that will train through June 11 before departing for Brazil on June 12.
There the 2012 USA Men's U18 national team will compete for the 2012 FIBA Americas U18 Championship. The event takes place June 16-20 in Sao SebastiŠo do Paraiso, Brazil.
The eight teams competing in the event include Argentina, Brazil, Canada, Colombia, Mexico, Puerto Rico, the United States and the U.S. Virgin Islands. The top four finishers qualify for next summer's 2013 FIBA U19 World Championship.
The following is the official 12-man 2012 USA Men's U18 National Team:
Nate Britt
, Gonzaga (Washington, D.C.) 2013
Sam Dekker
, Sheboygan Lutheran (Sheboygan, Wis.) 2012
Shaq Goodwin
, Southwest DeKalb (Decatur, Ga.) 2012
Jerami Grant
, DeMatha Catholic (Hyattsville, Md.) 2012
Montrezl Harrell
, Hargrave Military Academy (Chatham, Va.) 2012
Jake Layman
, King Philip Regional (Wrentham, Mass.) 2012
Rodney Purvis
, Upper Room Christian (Raleigh, N.C.) 2012
Julius Randle
, Prestonwood Christian Academy (Plano, Texas) 2013
James Robinson
, DeMatha Catholic (Hyattsville, Md.) 2012
Marcus Smart
, Marcus (Flower Mound, Texas) 2012
Jarnell Stokes
, Southwind (Memphis, Tenn.) 2011
Rasheed Sulaimon
, Strake Jesuit College Prep (Houston) 2012
All players eligible for the FIBA U18 Championship must have been born on or after Jan. 1, 1994.
The USA Basketball Men's U18 National Team is coached by the University of Florida's Billy Donovan. His assistants are Gonzaga's Mark Few and Virginia Commonwealth's Shaka Smart.
The team includes two former high school teammates -- Grant and Robinson. Last season the duo helped DeMatha Catholic to a 30-5 record and No. 13 ranking in the
POWERADE FAB 50
. The team also includes nine players ranked in the
2012 ESPN 100
and two ranked in the
class of 2013 ESPN 100
-- Randle (No. 2) and Britt (No. 22).
One player on the roster has collegiate experience. Stokes was originally a member of the 2012 class, but enrolled at the University of Tennessee mid-term after the Tennessee Secondary School Athletic Association ruled he was ineligible to play at Southwind for the 2011-12 season. He averaged 9.6 points and 7.4 rebounds for the Vols last season.
The USA Men's U18 National Team is 38-2 since it began competing in 1990. In its previous appearance in the FIBA Americas U18 Championship in 2010, team USA won the Gold Medal when former Baylor forward
Quincy Miller
hit a game winning 3-pointer in an 81-78 victory over Brazil. Former Duke guard
Austin Rivers
led team USA to a 5-0 record by averaging 20.2 points per game.
Ronnie Flores is a senior editor for

ESPNHS

. He can be reached at
ronnie

.

flores

@

espn

.com
. Don't forget to follow him on Twitter:
@

RonFloresESPN
December, 20, 2011
12/20/11
1:02
AM ET
By
Jason Jordan
| ESPN.com
FORT MYERS, Fla. --
Nerlens Noel
is a nice guy so he's willing to give you the first one. It's only when you've become a repeat offender that he can't help but to feel some kind of way about it.
When opposing big men or driving guards have the gall to attempt a shot in Noel's lane, it offends him deeply. Therefore he's forced to send an early message.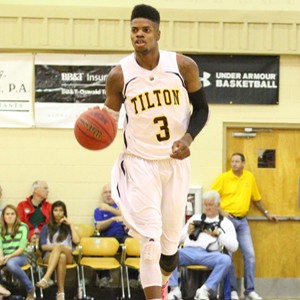 Lori Young/ESPNHSNerlens Noel said he's 90 percent sure that he won't reclassify from 2013 to 2012.
"I try and swat their shots even further into the stands or down the court," said Noel, a junior center at Tilton (Tilton, N.H.) who is ranked No. 2 in the
ESPNU 60
. "To be honest, it makes me feel a little disrespected."
Makes sense for a player who, after the win, only cares about his block total for the game. This season Noel is averaging 7.5 blocks to go along with 12 points and 10 rebounds.
He blocked six shots, scored nine points, dished out six assists and snagged 17 rebounds in Tilton's 80-50 win over Friends Central (Philadelphia) Monday night in the Signature Series semifinals of the City of Palms Classic.
Tilton will play Willbraham Monson (Willbraham, Mass.) Wednesday for the championship at 7:15 p.m. ET.
"Nerlens is just all over the place," said Friends Central forward
Amile Jefferson
, a senior who is ranked No. 24 in the
ESPNU 100
. "He contests every shot and you've got to be aware of where he is at all times. He's not the biggest guy on the court, but he plays like it."
Noel is rail thin.
At 6-foot-11 -- roughly 1 Ĺ inches of that is all high-top -- he only weighs 215 pounds, but don't let the size fool you.
"Blocking shots is all about timing," Noel said. "It doesn't matter how big and strong a guy that I have to guard is, I know how to time blocks really well. You get your shot blocked a few times and you're gonna start pump-faking. Then I've got you."
Tony Parker
can attest to that.
As one of the toughest, most physically imposing big men in the country, regardless of class, Parker bangs centers and forwards around in the paint and finishes with strong dunks, short hook shots or jump shots almost at will.
Still, as dominant as Parker is, when he's playing against Noel, Parker knows that he's got to, at the very least, tweak his whole offensive repertoire.
"Gotta think twice when Nerlens is in the lane," said Parker, a senior forward at Miller Grove (Lithonia, Ga.). "He's the best shot blocker in the country for sure. And he's only getting better."
Last summer in the Nike Peach Jam title game, Noel dominated YOMCA (Memphis, Tenn.) big men
Shaq Goodwin
and
Jarnell Stokes
, both of whom are known for their physical post game. Noel finished with 17 points, 10 rebounds, six blocks and countless deflections and changed shots.
That kind of dominance has heavyweights like Syracuse, Providence, Duke, Florida, Kentucky, Louisville, Georgetown and Connecticut, among others, in hot pursuit. Most sat courtside Monday watching Noel dominate.
"Most of the schools recruiting me feel like I can step right in and help their team," Noel said. "All of the schools on my list think I'm ready to contribute right away."
Hence the popular rumor that Noel is indeed planning to reclassify to 2012 and lace 'em up for a college team next season.
"Yeah I've heard that one," Noel said of the rumor. "I'm not gonna do that though. I'm 90 percent sure that I won't reclassify. But the fact that those coaches think I can play now, definitely gives me even more confidence on the court."
Enough to feel like he's one spot too low in the rankings? Simeon (Chicago) swingman
Jabari Parker
currently holds down the top spot in 2013.
Noel laughs and pauses before saying, "Well, if I am, I am and if I'm not, I'm not. I don't know, I do feel like all around I'm the best. So essentially yeah I feel like I'm the best."
Right away it's obvious that Noel's not at all comfortable with what he's just said. He subsequently changes the subject with the same precision he uses to spike shots like volleyballs.
He's much more comfortable being committal when it comes to his abilities with a video game controller.
"I'm definitely the best in the country when it comes to NBA 2K," Noel said. "Ask all of the guys at the Elite 24. I beat everyone I played.
Marcus Paige
,
Savon Goodman
,
Nate Britt
, Amile Jefferson… All of them. I don't know if it makes me a better at it, but I block a lot of shots on 2K too."
Naturally.
Jason Jordan is the basketball editor for ESPNHS. He can be reached at
jason.x.jordan.-ND@espn.com
. Don't forget to follow him on Twitter:
@JayJayESPN