High-SchoolBoys-Basketball:

Marcus Paige
April, 13, 2012
4/13/12
5:14
PM ET
By
Jason Jordan
| ESPN.com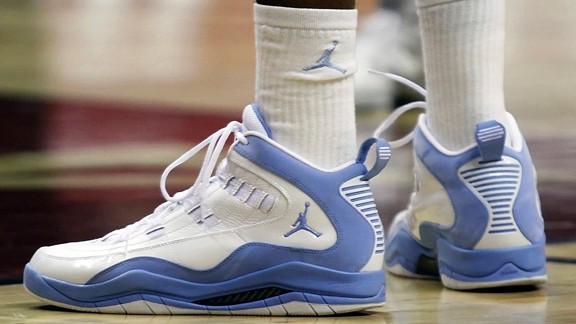 UNC fans will be out in full force Saturday night in Charlotte, N.C., for the Jordan Brand Classic to watch future Tar Heels J.P. Tokoto and Brice Johnson.
CHARLOTTE, N.C. --
J.P. Tokoto
signed with North Carolina for the tradition,
Roy Williams
and to win a national title, but another big reason Tokoto was excited about being a Tar Heel was to have the chance to learn from swingman
Harrison Barnes
.
That won't happen now.
Barnes,
Kendall Marshall
and
John Henson
all declared for the NBA draft recently, and for Tokoto that meant just one thing.
"We're gonna have to be ready to step right in and produce," said Tokoto, a bouncy forward at Menomonee Falls (Wis.). "We've still got plenty of talent, but I think we may get called on a little earlier than most people thought we would."
Brice Johnson
feels the same way, and he said he's ready for whatever the staff needs him to do.
Johnson and Tokoto are teaming up this weekend at Saturday's Jordan Brand Classic (7 p.m. ET, ESPN) for the East. Another UNC commit, Linn-Mar (Marion, Iowa) point guard
Marcus Paige
, was supposed to play in the game, but he had surgery to repair a stress fracture in his left foot and couldn't travel. Dwyer (Fort Lauderdale, Fla.) forward
Joel James
rounds out the Heels' 2012 class.
"We're all gonna need to be ready sooner," said Johnson, a forward at Edisto (Cordova, S.C.). "That's fine with me, though. Bring it on. I'm ready. I've just gotta gain weight."
He's contemplated giving up track, because the little weight he does gain ends up falling right off with training. But when you're the reigning state champion in the high jump, long jump and triple jump, it's hard to walk away.
"I'm about 210 now, but I'm gonna get it up," Johnson said. "I eat a large pizza and a half of another large in one sitting, so I'm going hard at it. Either way we're gonna be ready. All of us. I don't want fans to drop their standards. We will show people next year. We're gonna be a force."
Starting Lineups
The probable starters for the West are
Rasheed Sulaimon
,
Shabazz Muhammad
,
Anthony Bennett
,
Grant Jerrett
and
Brandon Ashley
. The probable starters for the East are Brice Johnson, J.P. Tokoto,
Rodney Purvis
,
Nerlens Noel
and
Tony Parker
. Both lineups are as of Friday and could change by game time.
2K Challenge Owned by Wildcats
Last year,
Anthony Davis
took home the Jordan Brand Classic NBA 2K Challenge. Davis went on to win the Wooden National Player of the Year Award and be named NCAA Most Outstanding Player after leading Kentucky to the national title.
This year, Noel kept the Kentucky tradition alive when he and the Miami Heat took out Tokoto and the Memphis Grizzlies in overtime.
"It's just the Kentucky swag already coming on me," said Noel, who announced for Kentucky Wednesday night on ESPNU. "All we do is win, no matter what. What can I tell ya?"
Courting Parker
Once Muhammad announced that he would take his talents to UCLA next season, he made it clear what his first order of business would be with the Bruins.
"I've got to get Tony [Parker] to come along with me and
Kyle [Anderson]
," said Muhammad, a swingman at Bishop Gorman (Las Vegas). "I think we can get him. He'd just bring a lot to the team next year. I think with him in the class we'd be set."
Anderson, who was the first to commit to the Bruins, will team up with Parker, a forward at Miller Grove (Lithonia, Ga.), on the East against Muhammad at the Jordan Brand Classic this weekend. But if he has it his way, this will be the last organized game that the three are divided.
"We've got to get Tony," said Anderson, a point guard at St. Anthony (Jersey City, N.J.). "I think with me and now Shabazz coming at him, it's even more appealing to him. We've been on him all week here. I think we'll be able to get it done."
Sulaimon is on Point
With West point guard Paige out, Sulaimon will have to step in and run the point.
"I'm very comfortable running the point," said Sulaimon, a shooting guard at Strake Jesuit (Houston). "I'm willing to do whatever I've got to do in order for my team to get this win. That's all I'm worried about. This will only continue to help me develop."
Sulaimon, a Duke signee, said that the Blue Devils' coaching staff has talked to him about running the point at times next season.
"I've talked to Coach
[Mike] Krzyzewski
about it and they want me to be ready to play some point next season," Sulaimon said. "I'm fine with that. I've always trained to be versatile in the backcourt and even though I'm a scorer first I know the importance of setting my teammates up. I'll be ready to roll."
Highlight of the Practice
East point guard Anderson threw swingman Tokoto an alley-oop and Tokoto caught it and did a 360 dunk. The gym went into a brief frenzy.
Jason Jordan is the basketball editor for ESPNHS. He can be reached at
jason.x.jordan.-ND@espn.com
. Don't forget to follow him on Twitter:
@JayJayESPN
.
March, 26, 2012
3/26/12
11:12
PM ET
By
Jason Jordan & Ronnie Flores
| ESPN.com
CHICAGO -- There was a strong sense of anticipation for Monday's POWERADE Jam Fest, as the curious crowd wondered how the three female contestants would fare in the slam dunk contest.
One of the female dunkers -- 2012 Morgan Wootten Player of the Year
Breanna Stewart
of Cicero-North Syracuse (Cicero, N.Y.) -- successfully threw it down. But in the end, it was her Wootten POY male counterpart --
Shabazz Muhammad
of Bishop Gorman (Las Vegas, Nev.) -- who ended up the winner.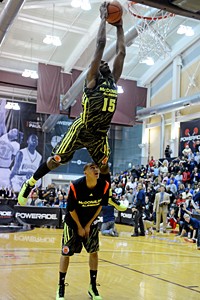 Henny Ray Abrams/McDonald'sShabazz Muhammad won the POWERADE Jam Fest Slam Dunk contest in style Monday.
The No. 2 recruit in the ESPNU 100 threw down four perfect dunks over two rounds of competition. In the championship round, he bested
Archie Goodwin
of Sylvan Hills (Little Rock, Ark.) by two points (140-138).
Muhammad got assists from North Carolina-bound point guard
Marcus Paige
of Linn-Mar (Marion, Iowa) on both of his final round dunks. First, Paige threw the ball off the backboard and Muhammad flushed it with two hands before doing his best Cam Newton imitation with the Clark Kent jersey rip to ignite the crowd. Needing a 69 on his second attempt to win the contest, Muhammad got a perfect pass thrown off the side of the backboard by Paige and dunked it with power.
"Just to be mentioned with names like (2003 winner) LeBron James and guys like that is an honor," Muhammad said. "I was going to do the behind-the-back dunk, but Archie (Goodwin) did a really good job with that. I'm glad that I was able to come away with the win."
Of the three female contestants, Stewart was the only one to advance to the finals. Looking to become the first female winner since Candace Parker in 2004, Stewart advanced by throwing down a two-handed dunk off a pass from
Shaq Goodwin
of Southwest DeKalb (Decatur, Ga.) who was the designated passer for the female contestants. Stewart,
the Gatorade National Player of the Year
, received a perfect 70 for her first dunk. The crowd appreciated her second effort even more when she threw one down with her left hand and received another 70. She couldn't repeat those performances in the finals, however, leaving Muhammad to raise the trophy.
Although Muhammad defeated three female and four males contestants, he's only considered the second-best dunker on his high school team. That title goes to UNLV recruit
Demetris Morant
.
"Not bad for the second best dunker on the team," Bishop Gorman coach Grant Rice said. "No matter what Shabazz does, he tries to go out and be the best and win. I think this is the first dunk contest he's ever been in and of course he won it."
Muhammad is considering Kentucky, Kansas, Duke, UCLA, USC and UNLV and is scheduled to make his college decision on April 11.
Rivalry Commences
Strake Jesuit (Houston) shooting guard
Rasheed Sulaimon
wouldn't have had it any other way.
When he saw that he'd be facing Paige in the finals of the POWERADE Jam Fest 3-point contest he couldn't help but think about the potential for early bragging rights.
Sulaimon, a Duke signee, and Paige, a North Carolina signee, will be arch enemies next season on Tobacco Road. For now, Sulaimon can say that his score of 18 was good enough to be crowned 3-point champ over Paige.
"That made it even better," Sulaimon said. "The Duke-UNC rivalry is big so I liked getting the win over him."
Sulaimon also knocked off Bolingbrook (Bolingbrook, Ill.) guard Morgan Tuck in the boys-vs-girls bonus round. Sulaimon scored 12, while Tuck scored 10.
No Place Like Home
Tyler Lewis
may have won the Jam Fest Skills Competition, completing the course in just 31.2 seconds, but all he cared about was the fact that he was back in the United States.
Lewis and his Oak Hill Academy (Mouth of Wilson, Va.) team played nine international games in China from March 7-19 and went 8-1. The Warriors finished their high school season No. 1 in the
POWERADE FAB 50
with an unblemished 44-0 record.
"We lost the first game that we played over there, but it had a lot to do with our travel schedule," said Lewis, an NC State signee. "We ended up playing that team again and beating them, so we got even. We had a good time."
Just not when it was time to eat.
"Food was horrible," said Lewis. "Even the places that we have over here like McDonald's were bad. ... I'm just glad to be back and eating good ol' American food."
More Than A Game
Long after the 2012 McDonald's game is complete and the players have returned home, they'll have some great memories of their time in Chicago.
The highlight of the event for many so far was Sunday's visit to a regional Ronald McDonald House.
Amile Jefferson
of Friends' Central (Wynnewood, Pa.) and a few other All-Americans were also able to visit the Comer Children's Hospital at the University of Chicago across the street from the Ronald McDonald House and it's something he said he'll always remember.
At the hospital Jefferson met Jordan Chesney, an 18-year-old who has underdone multiple brain surgeries.
"They told us there was something wrong with his brain and we couldn't shake his hand too hard," Jefferson said. "I wanted to understand the issue and make him remember me because many of us were unprepared for that. The time I spent with him will always inspire me."
Jefferson, who competed in the 3-point contest and the skills competition at the Jam Fest, understands the unique opportunities his physical gifts have afforded him.
"It was a chance for us to give back," Jefferson said. "We come in and the kids light up and smile. To be able to give them that through the game of basketball is great."
March, 9, 2012
3/09/12
10:43
AM ET
By
Ronnie Flores
| ESPN.com
Last week, we took a look at the most important criteria in the ESPNHS Mr. Basketball. This week, we asked players from across the country to give their opinions on what makes a national player of the year.
It should come as no surprise top vote-getter
Shabazz Muhammad
(94 points, 10 ballots) solicited plenty of support, but the reasons why he and other top candidates were the choice varied.
Student-athletes around the country placed great emphasis on leadership skills and the ability to make teammates better which leads to team success, regardless of the amount of talent on the roster.
"Is he a winner? How's his attitude? Does he play hard consistently? Has he had big games against good teams? ...I haven't seen all the guys this year, so I guess I'll go with Shabazz (Muhammad)."
-Zena Edosomwan, Harvard-Westlake (North Hollywood, Calif.), 2012
"Of course I'm going to say myself. But if not me, then Shabazz Muhammad. I think the player of the year should be a great person on and off the court. He should also be a warrior that hates to lose."
-Archie Goodwin, Sylvan Hills (Sherwood, Ark.), 2012
To read the rest of this story and see the Mr. Basketball USA voting results,
CLICK HERE.
Ronnie Flores is a senior editor for ESPNHS. He can be reached at
ronnie.flores@espn.com
. Don't forget to follow him on Twitter:
@RonFloresESPN
March, 7, 2012
3/07/12
8:00
AM ET
Here are this week's high school boys' basketball Players of the Week. One player is chosen from each region of the country. No player will be chosen more than once during a season.
(After games of Sunday, March 4)
EAST
Jared Wilson-Frame, Windsor (Windsor, Conn.)

The 6-foot-3 sophomore wing exploded for a personal-best 45 points as the Warriors defeated Northwest Catholic (West Hartford, Conn.) 74-65 in the semifinals of the Central Connecticut Conference Tournament. Wilson-Frame, a touted junior high football-basketball player before he stepped onto the Windsor campus, converted nine 3-point field goals in the game. An All-CCC honoree, he followed up with 23 points in the 105-72 tournament final win over Manchester (Conn.). The Warriors take a 23-1 record into the state tournament starting this week.
SOUTHEAST
Devonta Pollard, Kemper County (De Kalb, Miss.)

Outside of Nerlens Noel and Shabazz Muhammad, there might not be a better undeclared senior player in the country. Pollard, a 6-foot-7 small forward, led Kemper County past defending champion Booneville (Miss.) 75-65 in last weekend's Class 3A state championship. Pollard posted a triple-double with 28 points, 10 rebounds and 10 blocked shots. For the season, the
McDonald's All-American
averaged 23.8 points per game and led Kemper County to a 28-8 record.
MIDWEST
Marcus Paige, Linn-Mar (Marion, Iowa)

The 6-foot-1 senior point guard capped his regular-season with a 49-point effort as the Lions outlasted host Kennedy (Cedar Rapids, Iowa) 83-77 in double overtime. The win sent Linn-Mar to the state tournament for the ninth straight season. Doing his best impersonation of Reggie Miller against the New York Knicks, Paige scored nine points in the final 30 seconds of regulation to rally the Lions from an eight-point deficit to a 61-61 knot that sent the game to extra periods. Paige, who averages 28.4 points a game, is a McDonald's All-American and a North Carolina recruit.
MIDLANDS
Zach Bush, Eisenhower (Goddard, Kan.)

This 6-foot-6 senior point guard is a player to watch heading into this week's Class 5A state tournament. Bush wrapped up last week with an impressive outing of 34 points, 10 rebounds, six steals and four assists in a 85-34 romp past South (Salina, Kan.). In a state dominated individually by the likes of Perry Ellis of Wichita Heights, Semi Ojeleye of Ottawa and Conner Frankamp of Wichita North, solid players like Bush can be missed. For the season, he is averaging 22.7 points per game with 9.7 rebounds and 3.5 assists. Bush played his first three seasons at crosstown rival Goddard and has grown eight inches since he freshman year, which accounts for him still being a guard.
WEST
Marquis Davis, Rainier Beach (Seattle)

The 5-foot-9 junior guard was the MVP of the Class 3A state championship game with 30 points to lead the Vikings past Seattle Prep 61-58. Davis made four 3-pointers in the first half to give Rainier Beach the early edge. He needed to step up because Kansas-bound guard Anrio Adams of the Vikings was hampered with fouls. With the win, Rainier Beach finishes 27-3, clinches its sixth state title and assures that no other team in Washington will be higher in the
ESPNHS West Region rankings
. Davis also has competed for Rainier Beach's track team as a sprinter and long jumper. He had a top 100-meter time of 11.08 seconds as a sophomore.
February, 7, 2012
2/07/12
9:00
AM ET
By
Jason Jordan
| ESPN.com
If you're a college hoops fan, you probably have an opinion on who'll take Round 1 in the sport's most storied rivalry.
The future of the two programs have their opinions as well. So we caught up with every player from Duke and North Carolina's 2012 recruiting classes and had them make predictions for Wednesday's Duke-UNC game (9 p.m. ET, ESPN).
Naturally, objectivity wasn't their strong suit, so we added one 2013 player at the top of both schools' wish lists, Prestonwood Christian (Plano, Texas) junior Julius Randle, to see who he thought would reign supreme on Tobacco Road.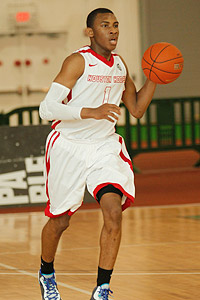 Courtesy of Andrew ShurtleffRasheed Sulaimon said Duke will sweep UNC this season.
The Duke Recruit
Rasheed Sulaimon

Strake Jesuit (Houston), SG
Who gets the win?

"Duke absolutely wins this game. We've been a little inconsistent this year, but I spoke with Coach K recently and he told me he's got the guys doing 5 a.m. workouts and [he's] really challenging them trying to wake them up to finish out the season strong. I just feel like we're too talented on the perimeter for them, and I think we'll get it done in the paint, too. I'm calling the sweep against North Carolina this year. You heard it here first."
UNC wins if ...

" ...
Michael Jordan
leaves the front office for the Bobcats, drives down and suits up for the Tar Heels. And when he does he's playing like he was in his prime. I'm talking the 'dropping 63 on Boston' prime. That's the only way."
The UNC Recruits
J.P. Tokoto

Menomonee Falls (Wis.), SF
Who gets the win?

"I am definitely picking North Carolina in this one. This season we suffered a bad loss against Florida State, but other than that we've been playing really well. Our guys know exactly what to do in order to keep Duke off the boards and to guard the 3-point line."
Duke wins if ...

" ... The Carolina players drink laxative-laced water before the game."
[+] Enlarge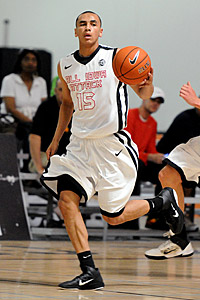 Chris Williams/Icon SMIMarcus Paige said UNC has too much inside for Duke to handle.
Marcus Paige

Linn-Mar (Marion, Iowa), PG
Who gets the win?

"Most definitely North Carolina all the way. I think we have too many weapons and too much versatility for Duke to be able to handle what we do offensively. Even though we don't guard the 3-point line too well at times, I feel like our size will wind up getting to them."
Duke wins if ...

" ... They manage to find the special stuff in Bugs Bunny's water bottle from 'Space Jam'!"
Brice Johnson

Edisto (Cordova, S.C.), PF
Who gets the win?

"No question that North Carolina will get the win in this game. I just think we've got too much for Duke to handle inside, and I think that's the thing that will win the game for us. We've definitely got this one."
Duke wins if ...

" ...
J.J. Redick
comes back and plays for Duke and goes 20 of 20 from the 3-point line. He's got to be 100 percent. Got to."
Joel James

Dwyer (Fort Lauderdale, Fla.), PF
Who gets the win?

"North Carolina. The reason I say that is because our players have the edge in experience. Our guards are bigger and stronger and we know how to handle that type of big stage. I also feel like our bigs will have good games against them, and I think
Harrison Barnes
will have a big game, too."
Duke wins if ...

" ...
John Henson
, Harrison Barnes,
Tyler Zeller
and
Kendall Marshall
all foul out in the first half. That's the only way they get it done."
The Objective Take
Julius Randle

Prestonwood Christian (Plano, Texas), PF, undeclared (class of 2013)
Who gets the win?

"Man, I'm being put on the spot with this one! Since they're playing at home I'm gonna pick UNC in this one. Duke hasn't been playing their best ball in the past couple of games, so I think this will wake them up and get them ready for the tournament. I do think Duke will win the next one, though."
Jason Jordan is the basketball editor for ESPNHS. He can be reached at jason.x.jordan.-ND@espn.com. Don't forget to follow him on Twitter: @JayJayESPN.
December, 20, 2011
12/20/11
1:02
AM ET
By
Jason Jordan
| ESPN.com
FORT MYERS, Fla. --
Nerlens Noel
is a nice guy so he's willing to give you the first one. It's only when you've become a repeat offender that he can't help but to feel some kind of way about it.
When opposing big men or driving guards have the gall to attempt a shot in Noel's lane, it offends him deeply. Therefore he's forced to send an early message.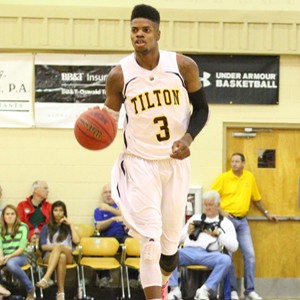 Lori Young/ESPNHSNerlens Noel said he's 90 percent sure that he won't reclassify from 2013 to 2012.
"I try and swat their shots even further into the stands or down the court," said Noel, a junior center at Tilton (Tilton, N.H.) who is ranked No. 2 in the
ESPNU 60
. "To be honest, it makes me feel a little disrespected."
Makes sense for a player who, after the win, only cares about his block total for the game. This season Noel is averaging 7.5 blocks to go along with 12 points and 10 rebounds.
He blocked six shots, scored nine points, dished out six assists and snagged 17 rebounds in Tilton's 80-50 win over Friends Central (Philadelphia) Monday night in the Signature Series semifinals of the City of Palms Classic.
Tilton will play Willbraham Monson (Willbraham, Mass.) Wednesday for the championship at 7:15 p.m. ET.
"Nerlens is just all over the place," said Friends Central forward
Amile Jefferson
, a senior who is ranked No. 24 in the
ESPNU 100
. "He contests every shot and you've got to be aware of where he is at all times. He's not the biggest guy on the court, but he plays like it."
Noel is rail thin.
At 6-foot-11 -- roughly 1 ½ inches of that is all high-top -- he only weighs 215 pounds, but don't let the size fool you.
"Blocking shots is all about timing," Noel said. "It doesn't matter how big and strong a guy that I have to guard is, I know how to time blocks really well. You get your shot blocked a few times and you're gonna start pump-faking. Then I've got you."
Tony Parker
can attest to that.
As one of the toughest, most physically imposing big men in the country, regardless of class, Parker bangs centers and forwards around in the paint and finishes with strong dunks, short hook shots or jump shots almost at will.
Still, as dominant as Parker is, when he's playing against Noel, Parker knows that he's got to, at the very least, tweak his whole offensive repertoire.
"Gotta think twice when Nerlens is in the lane," said Parker, a senior forward at Miller Grove (Lithonia, Ga.). "He's the best shot blocker in the country for sure. And he's only getting better."
Last summer in the Nike Peach Jam title game, Noel dominated YOMCA (Memphis, Tenn.) big men
Shaq Goodwin
and
Jarnell Stokes
, both of whom are known for their physical post game. Noel finished with 17 points, 10 rebounds, six blocks and countless deflections and changed shots.
That kind of dominance has heavyweights like Syracuse, Providence, Duke, Florida, Kentucky, Louisville, Georgetown and Connecticut, among others, in hot pursuit. Most sat courtside Monday watching Noel dominate.
"Most of the schools recruiting me feel like I can step right in and help their team," Noel said. "All of the schools on my list think I'm ready to contribute right away."
Hence the popular rumor that Noel is indeed planning to reclassify to 2012 and lace 'em up for a college team next season.
"Yeah I've heard that one," Noel said of the rumor. "I'm not gonna do that though. I'm 90 percent sure that I won't reclassify. But the fact that those coaches think I can play now, definitely gives me even more confidence on the court."
Enough to feel like he's one spot too low in the rankings? Simeon (Chicago) swingman
Jabari Parker
currently holds down the top spot in 2013.
Noel laughs and pauses before saying, "Well, if I am, I am and if I'm not, I'm not. I don't know, I do feel like all around I'm the best. So essentially yeah I feel like I'm the best."
Right away it's obvious that Noel's not at all comfortable with what he's just said. He subsequently changes the subject with the same precision he uses to spike shots like volleyballs.
He's much more comfortable being committal when it comes to his abilities with a video game controller.
"I'm definitely the best in the country when it comes to NBA 2K," Noel said. "Ask all of the guys at the Elite 24. I beat everyone I played.
Marcus Paige
,
Savon Goodman
,
Nate Britt
, Amile Jefferson… All of them. I don't know if it makes me a better at it, but I block a lot of shots on 2K too."
Naturally.
Jason Jordan is the basketball editor for ESPNHS. He can be reached at
jason.x.jordan.-ND@espn.com
. Don't forget to follow him on Twitter:
@JayJayESPN
November, 9, 2011
11/09/11
12:11
AM ET
By
Jason Jordan
| ESPN.com
There's a common misconception about the country's elite high school ballers when it comes to the NCAA's early signing period, which begins today and runs through Nov. 16.
"Sometimes people think we wait until the spring so we can be the last one to sign," said
Shabazz Muhammad
, a senior swingman at Bishop Gorman (Las Vegas) and the top player in the
ESPNU 100
. "That's definitely not true. Trust me; I'd rather be signing with everyone else this week. I'm definitely not doing this for attention."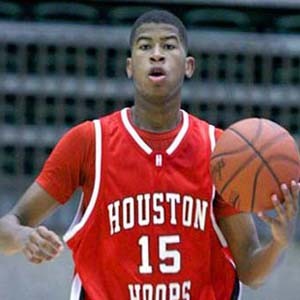 Scott Kurtz/ESPNHSL.J. Rose said signing early gives you more credibility when trying to recruit fellow players.
Muhammad will likely decide and sign in the spring; a mistake to hear some of his fellow ballers tell it.
We caught up with five players and had them dish on the top five reasons why it's better to sign early.
5.
Reduces stress.

Yogi Ferrell
, Park Tudor (Greenfield, Ind.), 2012, PG
Signing with:
Indiana
"The recruitment process can be one big headache with all of the media interviews and all of the coaches calling and you having to remember to call them back and things like that. When you sign during the early period you sleep better because there's no stress. That stuff is stressful and it gets to be a lot when people are constantly asking you where you're going. I definitely know that I'm reducing my stress by signing this week."
4. Stops the calls from coming.

Rasheed Sulaimon
, Strake Jesuit (Houston), 2012, SG
Signing with:
Duke
"When you're open you get so much attention from all of the different media sites wanting to know who your favorites are and what the visit was like that you just went on and what coach you talk to the most. It can be a lot with all of the practices we have and all of the work we have during school. Plus, on top of that, you've got all the coaches calling you to try and get you to their school and checking on you to see if you're still open to their school. But when you sign on the dotted line all of that stops. I guess it's not as big a story when you already know where you're going, but when your phones not ringing all the time it gives you more time to work on what you need to work on."
3. Gives you credibility to actively recruit other players.

L.J. Rose
, Westbury Christian (Houston), 2012, PG
Signing with:
Baylor
"When you're committed it's one thing, but when you sign with a school it shows a higher level of commitment to that school. That only shows the other players that you're trying to recruit to join you that you're actually coming to the school. People de-commit all the time so if someone was trying to get me to join them and they were committed but said they were waiting to sign in the late period I would be a little skeptical about that. Maybe they're looking to see who will jump on them late? To go ahead and sign now lets the players know how serious you are about them joining you. It helps sell your school better."
2. Gives you time to work on your game.

Marcus Paige
, Linn-Mar (Marion, Iowa), 2012, PG
Signing with:
North Carolina
"Basically, during the season you're busy practicing with your team throughout the week and playing games so most of the time any individual work that you do is on the weekends. That's hard to do when you're traveling to different schools taking unofficial and official visits every weekend. It leaves you no time to get those individual workouts in to work on the weaker parts of your game, but when you're signed you can have your weekends to work on everything. Plus, you'll have the coaches from your future college chiming in on what you need to work on during those weekend workouts. That's the best part about signing during the early period; it frees you up to work on your game."
1. Allows you to focus on your season.

Justin Anderson
, Montrose Christian (Rockville, Md.), 2012, SF
Signing with:
Virginia
"When you sign early there is absolutely no pressure on you to perform well enough to land the best scholarship possible. That's everyone's goal. So when you've already signed you've already reached your goal and you can kick back and relax and go into your last season ready to dominate and win. People don't understand how much pressure deciding on a school is. You can't honestly say that your main focus is on your season when you haven't signed yet. That's why it's so important to go ahead and get that out of the way before your season starts."
Jason Jordan is the basketball editor for ESPNHS. He can be reached at
jason.x.jordan.-ND@espn.com
. Don't forget to follow him on Twitter:
@JayJayESPN