High-SchoolBoys-Basketball:

Park Tudor
November, 9, 2011
11/09/11
12:11
AM ET
By
Jason Jordan
| ESPN.com
There's a common misconception about the country's elite high school ballers when it comes to the NCAA's early signing period, which begins today and runs through Nov. 16.
"Sometimes people think we wait until the spring so we can be the last one to sign," said
Shabazz Muhammad
, a senior swingman at Bishop Gorman (Las Vegas) and the top player in the
ESPNU 100
. "That's definitely not true. Trust me; I'd rather be signing with everyone else this week. I'm definitely not doing this for attention."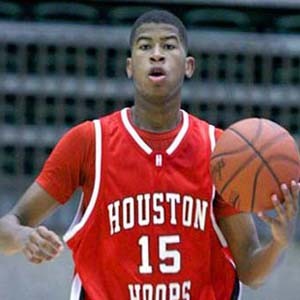 Scott Kurtz/ESPNHSL.J. Rose said signing early gives you more credibility when trying to recruit fellow players.
Muhammad will likely decide and sign in the spring; a mistake to hear some of his fellow ballers tell it.
We caught up with five players and had them dish on the top five reasons why it's better to sign early.
5.
Reduces stress.

Yogi Ferrell
, Park Tudor (Greenfield, Ind.), 2012, PG
Signing with:
Indiana
"The recruitment process can be one big headache with all of the media interviews and all of the coaches calling and you having to remember to call them back and things like that. When you sign during the early period you sleep better because there's no stress. That stuff is stressful and it gets to be a lot when people are constantly asking you where you're going. I definitely know that I'm reducing my stress by signing this week."
4. Stops the calls from coming.

Rasheed Sulaimon
, Strake Jesuit (Houston), 2012, SG
Signing with:
Duke
"When you're open you get so much attention from all of the different media sites wanting to know who your favorites are and what the visit was like that you just went on and what coach you talk to the most. It can be a lot with all of the practices we have and all of the work we have during school. Plus, on top of that, you've got all the coaches calling you to try and get you to their school and checking on you to see if you're still open to their school. But when you sign on the dotted line all of that stops. I guess it's not as big a story when you already know where you're going, but when your phones not ringing all the time it gives you more time to work on what you need to work on."
3. Gives you credibility to actively recruit other players.

L.J. Rose
, Westbury Christian (Houston), 2012, PG
Signing with:
Baylor
"When you're committed it's one thing, but when you sign with a school it shows a higher level of commitment to that school. That only shows the other players that you're trying to recruit to join you that you're actually coming to the school. People de-commit all the time so if someone was trying to get me to join them and they were committed but said they were waiting to sign in the late period I would be a little skeptical about that. Maybe they're looking to see who will jump on them late? To go ahead and sign now lets the players know how serious you are about them joining you. It helps sell your school better."
2. Gives you time to work on your game.

Marcus Paige
, Linn-Mar (Marion, Iowa), 2012, PG
Signing with:
North Carolina
"Basically, during the season you're busy practicing with your team throughout the week and playing games so most of the time any individual work that you do is on the weekends. That's hard to do when you're traveling to different schools taking unofficial and official visits every weekend. It leaves you no time to get those individual workouts in to work on the weaker parts of your game, but when you're signed you can have your weekends to work on everything. Plus, you'll have the coaches from your future college chiming in on what you need to work on during those weekend workouts. That's the best part about signing during the early period; it frees you up to work on your game."
1. Allows you to focus on your season.

Justin Anderson
, Montrose Christian (Rockville, Md.), 2012, SF
Signing with:
Virginia
"When you sign early there is absolutely no pressure on you to perform well enough to land the best scholarship possible. That's everyone's goal. So when you've already signed you've already reached your goal and you can kick back and relax and go into your last season ready to dominate and win. People don't understand how much pressure deciding on a school is. You can't honestly say that your main focus is on your season when you haven't signed yet. That's why it's so important to go ahead and get that out of the way before your season starts."
Jason Jordan is the basketball editor for ESPNHS. He can be reached at
jason.x.jordan.-ND@espn.com
. Don't forget to follow him on Twitter:
@JayJayESPN
November, 8, 2011
11/08/11
12:11
AM ET
By
Jason Jordan
| ESPN.com
All
Julius Randle
needed was a cell phone because he was ready to dial.
Two years ago when he visited Oklahoma, Randle, a junior forward at Prestonwod Christian (Plano, Texas), had the time of his life.
The campus was beautiful; the fans were overly passionate and showed him lots of love, the co-eds were easy on the eyes and the coaches and players treated him like family.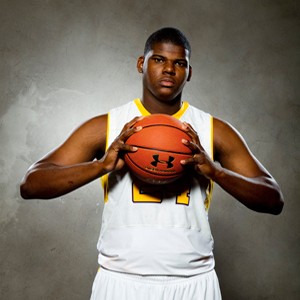 Kelly Kline/ESPNHSTony Parker said a strong support system is necessary to eliminate emotions from decisions.
"It was such a great visit," Randle recalled. "I had a ball."
So much that he was ready to get then head coach
Jeff Capel
(now an assistant at Duke) on the line and pledge his allegiance to Sooner Nation.
"I was ready to commit," said Randle, who is ranked No. 3 in the
ESPNU 60
. "I had a ball and I loved everything about the campus. Coach Capel and I were close and I loved what he was doing. I had so much fun that I was ready to be a Sooner. Then I got the best advice that I could ever get. My mom and coach told me to not to get caught up in the emotions of the visit."
Randle took a few days and realized that they were right.
"I ended up going on another visit and had even more fun on that visit," Randle said. "That showed me right there the importance of stepping away from the situation. You can get caught up on those visits."
Most players who plan to sign during the NCAA's Early Signing Period, which starts tomorrow and runs through Nov. 16, have been there, and they all agree that in order to make the best decision possible it's imperative that emotions remain a non-factor.
"Emotions come for everyone," said
Mitch McGary
, a senior at Brewster Academy (Wolfeboro, N.H.) who committed to Michigan last week. "You've got to go into the visit knowing that you're gonna have the time of your life and you've got to be able to separate that and make an informed decision. Sometimes guys get caught up in the emotion of it all."
Rodney Purvis
said that's what happened to him when he committed to Louisville last December only to de-commit in May.
Purvis, a senior combo guard at Upper Room Christian Academy (Raleigh, N.C.), was close to Cardinals assistant
Tim Fuller
, who eventually left to take an assistant job at Missouri.
"I definitely feel like I made an emotional decision in a way," said Purvis, who plans to sign with North Carolina State this week. "I committed to Louisville because Coach Fuller was there, but I went out there and had a great few visits and I was ready to commit. It's so important to do your homework on the schools that you're interested in. Got to keep your emotions in check."
That's where a strong support system comes in handy, according to
Tony Parker
, a senior forward at Miller Grove (Lithonia, Ga.).
"I've got parents that make sure I don't get too drawn in with all of the promises and fun times that I have," said Parker, who will decide between Ohio State, Memphis, Duke and Georgetown. "That's really important because you end up having the time of your life on those visits. So I started going in to every visit saying 'I know this is gonna be a 10.' That helped and my parents helped with that. This isn't something you wanna rush."
Still, sometimes you just know.
That was certainly the case for
Isaiah Hicks
, a junior forward at Oxford Webb (Oxford, N.C.). He got an offer from North Carolina coach
Roy Williams
during a visit to the campus in August and an hour and a half later, on his ride back home, Hicks called Williams back and accepted.
Yogi Ferrell
didn't even bother to wait until he was in the car last November when he visited Indiana. Ferrell told Indiana coach Tom Crean and his staff before he left.
"It was the right decision for me," said Ferrell, a senior point guard at Park Tudor (Greenfield, Ind.) who plans to sign with the Hoosiers this week. "Was it an emotional decision? I guess you could say that, but not all emotional decisions mean that they're wrong. I knew what I was gonna do. My best advice for younger guys is to follow your gut. If that feeling that you're ready to commit stays with you then it just may be right."
Jason Jordan is the basketball editor for ESPNHS. He can be reached at
jason.x.jordan.-ND@espn.com
. Don't forget to follow him on Twitter:
@JayJayESPN