High-SchoolCalifornia:

La Jolla Country Day
April, 12, 2012
4/12/12
10:16
PM ET
By
Harold Abend & Mark Tennis
| ESPN.com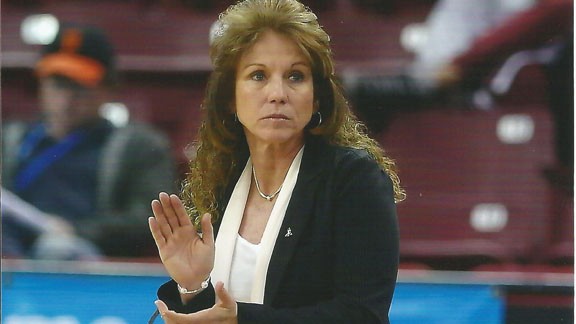 La Jolla Country Day H.S./ESPNHSBamford is one of the most respected coaches in the history of the CIF San Diego Section.
Her team might have fallen just short of No. 1, but dominant season still gains the program a prestigious honor. Other coaches of the year have been selected for each CIF division.
Prior to the beginning of the season, many felt coach Terri Bamford of La Jolla Country Day (La Jolla) had an excellent team, but not many had the Torreys pegged at No. 9 in the nation or No. 2 in the state, which is where they ended up in the POWERADE FAB 50 and the Cal-Hi Sports overall top 40.
Now, after 13 seasons at the helm of the small private school near UC San Diego, Bamford has been named the 40th ESPNHS Cal-Hi Sports Girls State Coach of the Year. She is the first from the CIF San Diego Section to be selected for the honor since the late Lee Trepanier from Point Loma in 1987.
March, 23, 2012
3/23/12
10:11
PM ET
By
Harold Abend & Ronnie Flores
| ESPN.com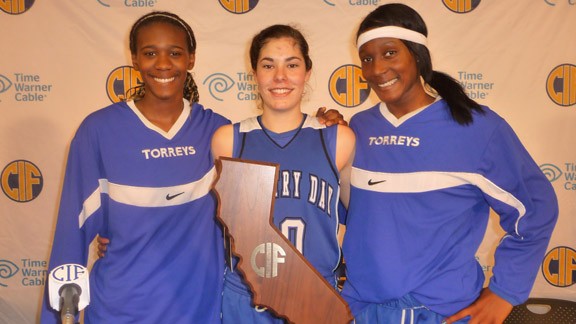 Mark Tennis/ESPNHSA pair and a Plum -- Malina Hood, Kelsey Plum and Maya Hood -- stand with CIF trophy.
Mitty holds off J.W. North for fifth state title, while La Jolla Country Day rolls to early lead and wins first Division IV crown.

The CIF Division IV and Division II state title games in girls basketball were played at Power Balance Arena in Sacramento. The Division I, Division III and Division V titles will be decided on Saturday.
Division II:
Archbishop Mitty (San Jose) 56, J.W. North (Riverside) 54
The NorCal representative came in steeped in championship tradition against an upstart SoCal representative looking to win its first state title.
J.W. North, the team with a new coach and a cast of new players looking to become the first Riverside County team to win a girls state title since all-time great Cheryl Miller led Riverside Poly to the Division I title in 1982, played a valiant game.
March, 17, 2012
3/17/12
4:32
PM ET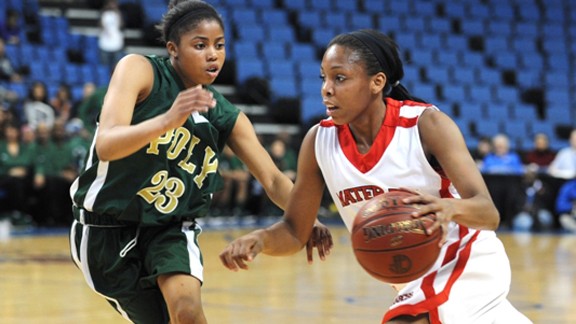 Scott Kurtz/ESPNHSNirra Fields drives into the lane against L.B. Poly's Arica Carter.
L.B. Poly player's seizure puts D1 final (won by Mater Dei) in perspective. La Jolla Country Day takes D4 crown while other victors include J.W. North (D2), Laguna Hills (D3) and Mission Prep (D5).
The CIF Southern Regional title games were played at Citizens Bank Arena in Ontario (Divisions 1-3) and at Colony High School in Ontario (Divisions 4-5). Writeups by Ronnie Flores and Mark Tennis. Contributing: Harold Abend.
Division I:
Mater Dei (Santa Ana) 54, Poly (Long Beach) 43
In a game between two teams that have played memorable playoff games in recent years with a plethora of talent on the floor, this game was a bit different. There wasn't overwhelming talent and both teams, especially Mater Dei (19 turnovers), didn't executive particularly well.
But when a team has championship experience, it finds ways to win. In this game, that was especially important considering an unfortunate incident that overshadowed the action with 3:56 remaining in the third quarter.
March, 3, 2012
3/03/12
6:15
PM ET
By
Mark Tennis
| ESPN.com
Here's the first installment of two posts we'll be doing Saturday in which we'll make our recommendations for which girls teams should be seeded No. 1 in next week's CIF regional playoffs.

Division I South: Mater Dei (Santa Ana)
A no-brainer here as the Monarchs are the two-time defending CIF state champs and have been FAB 50 national champs for two straight years as well. They won a loaded CIF Southern Section Div. IAA bracket that included other highly ranked teams in the state such as Brea Olinda, Long Beach Poly and Santiago of Corona. Santiago was 30-0 until running into the MD buzzsaw and lost 71-32 in the semifinals. A Monarch final against either Brea or Poly is definitely possible.

February, 17, 2012
2/17/12
3:51
PM ET
By
Harold Abend
| ESPN.com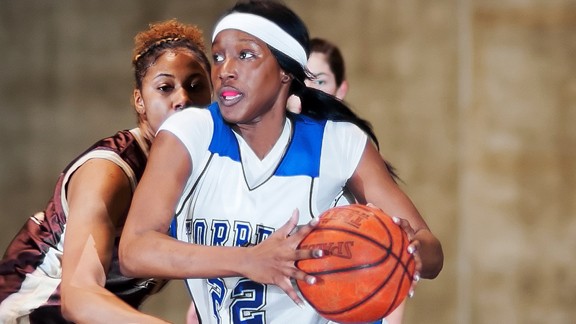 La Jolla Country DayUniversity of San Diego-bound senior Maya Hood of La Jolla Country Day (La Jolla, Calif.) has over 1,600 career points.
Important announcement from Cal-Hi Sports
|
Archived Cal-Hi Sports content
Emotional leader of nation's No. 12-ranked team ready to join 1,500-point and 1,000-rebound club. She and her twin sister are the pair to go with team's Plum.
Maya Hood
of the nationally ranked La Jolla Country Day girls basketball team near San Diego doesn't get the hype of teammate and junior phenom
Kelsey Plum
, but the reality is that the 5-foot-10 senior who plays like a girl 6-foot-3 is the heart and soul of the team.
"She's a tremendous leader, our emotional and physical leader," said 13-year La Jolla Country Day Coach
Terri Bamford
of her player who is headed to the University of San Diego.
The "double-double" as Bamford calls her, or "my-oh-my" as she's known by teammates and friends, can score and rebound as well.
Last week on Senior Night, Hood poured in 29 points and grabbed 12 rebounds with three steals and two assists in a 77-25 win over league rival San Diego Horizon.
As a result of that performance, a season that shows her with eight double-doubles, and an approximate 3.3 GPA, Hood joins Plum, who won the award last year, as an
ESPNHS Cal-Hi Sports State Athlete of the Week.