On to this week's questions for the Kansas City Chiefs mailbag: 
The free-agent signing period begins Tuesday, and as of now the Chiefs have yet to re-sign any of their significant free agents. The parade appears to be lining up at the exit door.
Key free agents: T Branden Albert, G Jon Asamoah, DE Tyson Jackson, LB Akeem Jordan, FS Kendrick Lewis, WR/PR Dexter McCluster, G Geoff SchwartzWhere they stand: The Chiefs need help at wide receiver but may prefer to do their shopping at this position through the draft after having made a sizable financial commitment to Dwayne Bowe last year.
The series on potential Kansas City Chiefs free agents continues with a look at a long-time starter in the secondary.FS Kendrick LewisFour NFL seasons, four with the Chiefs.
Kansas City radio station 610 KCSP is reporting the Kansas City Chiefs will let left tackle Branden Albert, their franchise player in 2013, become an unrestricted free agent as opposed to signing him to a long-term contract.
DB Sanders CommingsHow acquired: 2013 fifth-round draft pick.2013 season: Commings' rookie season consisted of three plays on defense. He broke his collarbone in the first practice at training camp, setting him back by months.
The Kansas City Chiefs were over the NFL's estimated 2014 salary limit by about $2 million last week, before they released veteran cornerback Dunta Robinson.
KANSAS CITY, Mo. -- Moving on with our roster series to the secondary, where the Kansas City Chiefs have big money invested in a couple of their players.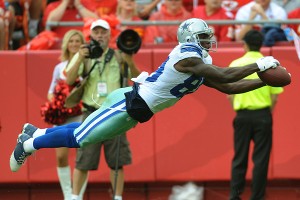 KANSAS CITY, Mo. -- The Kansas City Chiefs had reason to feel good about their pass defense after the season-opening game against the Jacksonville Jaguars.
KANSAS CITY, Mo. -- The Kansas City Chiefs are scheduled to have 16 free agents when the signing period begins, though some will be re-signed before then.
KANSAS CITY, Mo. -- Ask cornerback Brandon Flowers about the recent tackling problems of the Kansas City Chiefs defense and he'll give you a general answer that doesn't reflect any great resolve.
KANSAS CITY, Mo. -- Going to be interesting to see who is able to practice for the Kansas City Chiefs Wednesday as they begin preparation for this weekend's game against the Redskins in Washington.
KANSAS CITY, Mo. -- The Kansas City Chiefs had each of their 53 players available for practice Wednesday, an unusual occurrence this time of the season.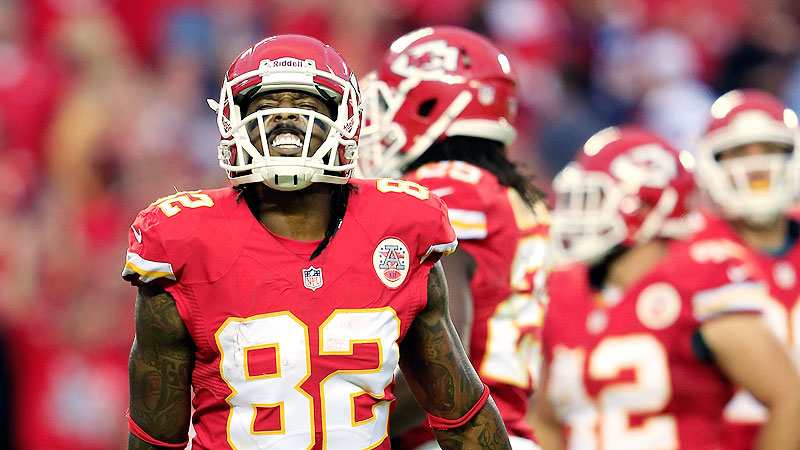 KANSAS CITY, Mo. -- This was the Kansas City Chiefs' seventh win in as many tries in a season full of surprises, but their locker room celebration was a little longer and a little louder after Sunday's game against the Houston Texans.
KANSAS CITY, Mo. -- The Kansas City Chiefs could have their entire roster available to them in Sunday's game against the Houston Texans at Arrowhead Stadium.