The San Francisco Giants are continuing to cast a wide net in their pursuit of solid relief options, but have yet to nail down an option at a price that is realistic for the team.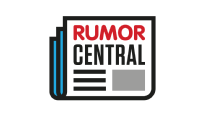 Henry Schulman of the San Francisco Chronicle reports that the Philadelphia Phillies' Jeanmar Gomez, Milwaukee Brewers' Jeremy Jeffress and Will Smith, Los Angeles Angels' Huston Street and San Diego Padres starter Andrew Cashner are all options that the Giants have checked in on.
ESPN's Jim Bowden

notes that the Brewers have fielded a lot of interest in their bullpen, notably Jeffress. Bowden also placed the Giants atop his list of teams likely to land the right-handed reliever. Jeffress, 28, still has three more seasons until he hits free agency.
The 32-year-old Street has a 5.03 ERA and a 1.93 WHIP through 19.2 innings pitched this season. No stranger to the National League West, Street spent multiple seasons with the Padres (2012-14) and Colorado Rockies (2009-11). He is signed to a two-year, $18 million contract with the Angels through 2017.
As we mentioned in this space last week, the Padres' Cashner does expect to be traded, with the right-hander saying, "It's just part of the game, part of where the season's at." The Giants join a list of potential suitors for the 29-year-old that reportedly includes the Toronto Blue Jays, Texas Rangers, Miami Marlins and Baltimore Orioles. Cashner, sporting a 4.79 ERA and 1.40 WHIP through 73.1 innings pitched in 2016, will be a free agent at the end of the season.