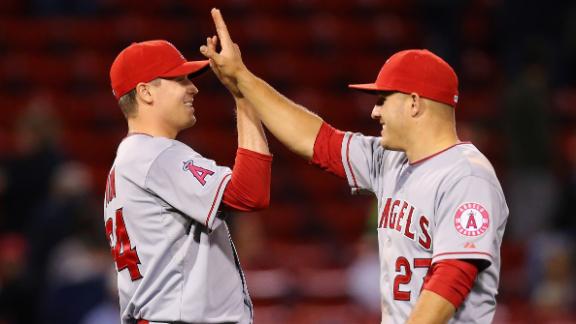 Angels pound Red Sox 12-5
13h
ESPN Stats & Information
Garrett Richards (3-2, 2.29 ERA) will start for the Los Angeles Angels against Rick Porcello (4-2, 4.26 ERA) and the Boston Red Sox at Fenway on Friday.
17h
ESPN Stats & Information
The Los Angeles Angels lost to the Toronto Blue Jays 8-4 on Thursday. David Freese went 2-for-4 with a home run and three RBI. It was his third home run in his last six games.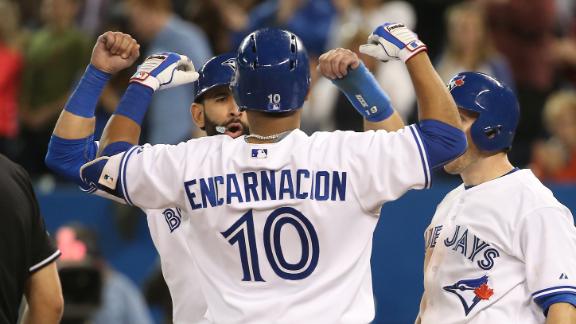 Dickey leads way as Blue Jays beat Angels 8-4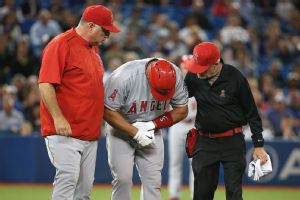 Albert Pujols is out of the Los Angeles Angels' lineup Thursday night in Toronto, a day after bruising his left hand when he was hit by a pitch.
2d
ESPN Stats & Information
Matt Shoemaker (3-3, 5.63 ERA) will start against R.A. Dickey (1-5, 5.76 ERA) for the final game of a four-game series between the Los Angeles Angels and the Toronto Blue Jays) on Thursday.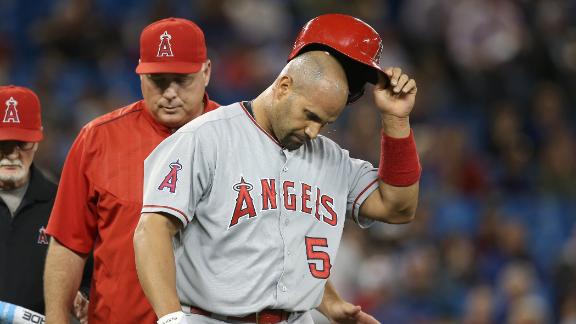 Albert Pujols of the Los Angeles Angels is the latest big name to get hit by a pitch, leaving Wednesday's game in the fourth inning.
Krauss delivers big hit, Angels beat Blue Jays 4-3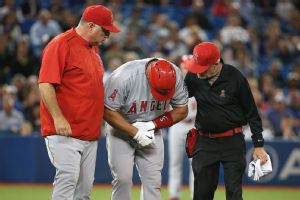 Angels slugger Albert Pujols suffered a bruised left hand Wednesday when he was hit by a pitch delivered by Blue Jays starter Drew Hutchison in the fifth inning of a 4-3 win.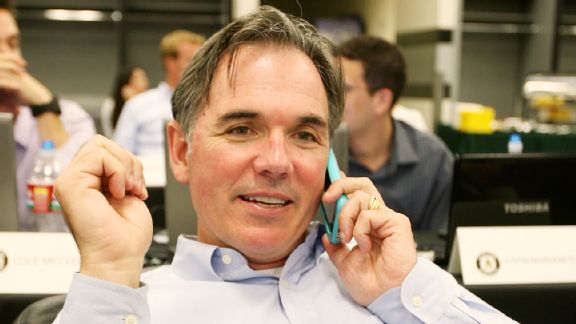 A comprehensive look at every AL West team's system strengths and weaknesses heading into the 2015 MLB draft, as well as needs and possible player targets on draft day (June 8).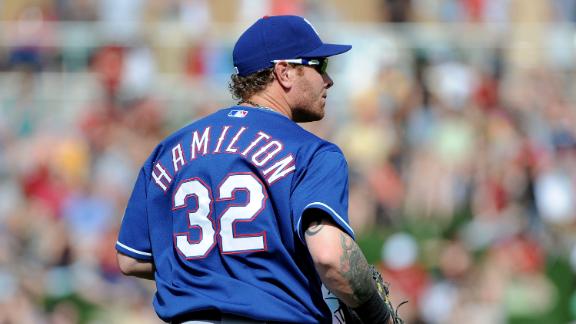 Josh Hamilton is headed back to Triple-A Round Rock before rejoining the Texas Rangers.
Santiago gets win, Angels beat Blue Jays 3-2
Los Angeles outfielder Matt Joyce was scratched from the Angels' game Monday afternoon in Toronto after he arrived late to the park, thinking it was a night game.