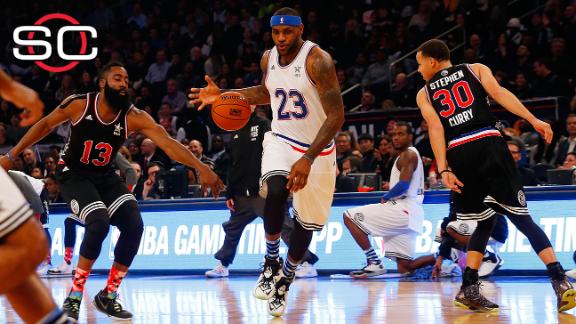 LeBron James and Stephen Curry are unanimous selections to the All-NBA first team, which also includes James Harden, Anthony Davis and Marc Gasol.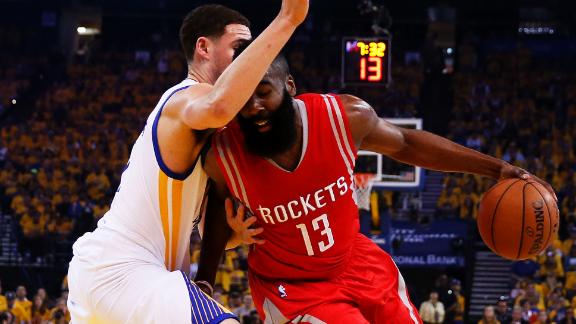 Spurs forward Kawhi Leonard followed up his first Defensive Player of the Year Award with his first appearance on the NBA's All-Defensive First Team, leading a Western Conference sweep.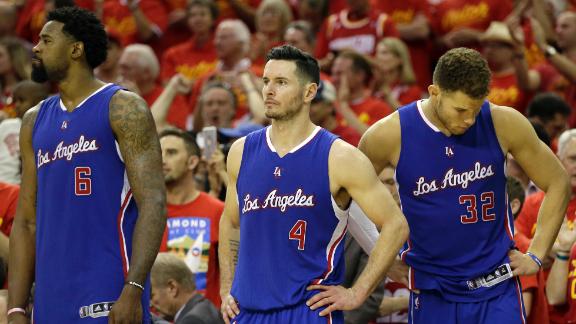 Chris Paul needs to channel his competitive spirit more consistently if he ever wants to get out of the second round of the NBA playoffs, Skip Bayless writes.
Despite an up-and-down first season in L.A. for Austin Rivers, Doc Rivers wants his son to return next season.
Inserting Josh Smith into the starting lineup provided the Rockets with the spark needed to advance to the next round.
4d
ESPN Stats & Information
A look at how the Western Conference finalists get their points and why their defenses might be better than they appear
May 22, 2015

,

11:45 AM ET
Not Top Plays of the week