September, 1, 2014
Sep 1
10:40
AM PT
Here's a breakdown of the Rockets-Kings deal:
August, 30, 2014
Aug 30
8:52
AM PT
[+] Enlarge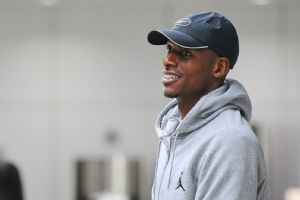 ChinaFotoPress/Getty ImagesRay Allen, who's being courted by multiple NBA teams, likely won't make a decision on his future until September.
The San Antonio Spurs and the Los Angeles Clippers are the latest elite teams to join the race to sign Ray Allen, league sources told ESPN.com.
The sources told ESPN.com this week that the Spurs and Clippers have emerged as two more rivals for the Cavaliers to worry about as Cleveland continues to try to lure Allen away from the Miami Heat.
Allen announced last month that he's still deciding whether he wants to play what would be his 19th NBA season, but that certainly hasn't done anything to limit interest in the 3-point specialist.
Clippers coach Doc Rivers is a natural Allen recruiter after coaching him in Boston. Despite possessing very limited financial flexibility, the Clippers have only 11 players under contract and certainly could use a shooter of Allen's caliber.
August, 29, 2014
Aug 29
11:35
AM PT
LOS ANGELES -- The Los Angeles Clippers waived Carlos Delfino and Miroslav Raduljica just three days after trading for both players, the team announced Friday.
On Tuesday the Clippers traded Jared Dudley and a protected first-round pick in 2017 for Delfino and Raduljica, but it was a move intended to create roster and salary-cap flexibility. Delfino and Raduljica were waived using the stretch provision, freeing up $3.5 million for the Clippers to sign players to veteran's minimum contracts.
The Clippers had until Sunday to waive both players under the provision that will stretch out the remaining salaries of Delfino and Raduljica over five years.
After the moves, the Clippers now have 11 players under contract for next season, two below the league minimum. The Clippers will be bringing in veteran players for workouts, and Clippers coach Doc Rivers has been in contact with Ray Allen, who is in the process of deciding if he wants to return for a 20th season.
The 39-year-old free agent, who won an NBA title with Rivers while they were in Boston for five seasons, is also being courted by LeBron James and the Cleveland Cavaliers.
August, 29, 2014
Aug 29
6:17
AM PT
Associated Press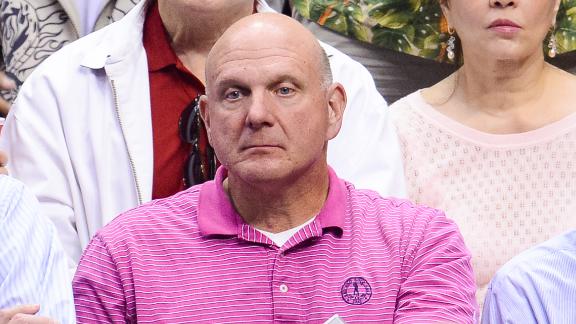 LOS ANGELES -- When Shelly Sterling was approached by former Microsoft CEO Steve Ballmer about buying the Los Angeles Clippers, the wife of disgraced NBA team owner Donald Sterling did not know who he was. But before long she wound up convincing him that the team was worth an unprecedented $2 billion.
In an exclusive interview Thursday with The Associated Press, Shelly Sterling offered details of how she wound up negotiating one of the richest deals in sports after her husband's racist rant to a woman became public, prompting the NBA to ban him for life and decree he give up the team.
At that point, Shelly Sterling stepped in.
"I was given the task and I did it," she said. "I just did what I had to do."
Prospective buyers started lining up and she was interviewing bidders for the team when Ballmer entered the scene. She already had a bid of $1.65 billion from David Geffen and an Egyptian princess was entering the bidding war.
Ballmer called her at 7 a.m. on a Saturday.
"He was really enthusiastic," she recalled. "He said I want to come see you immediately."
She put him off until the next day and quickly called a girlfriend to find out who this man was that wanted to buy her team.
"He was a like a little child. He was so excited, so happy," she said of their meeting. "We sort of connected. I felt he would be good for the team."
She said he asked her how much others had offered and then he bid $1.9 billion. But she was not through negotiating.
"I told him: 'You won't have to build an arena or a practice field.' So he was getting a bargain. And I told him, 'We have great players, a great coach and you'll never have the chance to buy a team in Los Angeles again."
After her speech, she recalled "He said, 'O.K. I'll give you two (billion).' He really really wanted the team."
August, 27, 2014
Aug 27
9:11
AM PT
LOS ANGELES -- Doc Rivers has agreed to a new deal with the Los Angeles Clippers that will keep him there through the end of the 2018-19 season, the team announced Wednesday.
Rivers, who joined the team last year, will continue to serve as its head coach and president of basketball operations during the duration of the deal.
Rivers' new deal will pay him in excess of $10 million annually, according to multiple sources.
Rivers had two years remaining on the three-year, $21 million deal he signed last year when he came to Los Angeles from the Boston Celtics.
"This is an important day for this organization," Clippers owner Steve Ballmer said in a statement. "I am excited to work with Doc for a long time as we build a championship culture that will deliver results both on and off the court. Not only is Doc one of the best coaches and executives in the game, but he continually embodies the hard core, committed and resilient character and winning culture that the Clippers represent. It was one of my top priorities to ensure that he was firmly in place as the long-term leader of this team."
Rivers had told Clippers interim CEO Dick Parsons that he was considering leaving the team if Donald Sterling remained its owner. Parsons testified as much during a probate hearing in Los Angeles that eventually paved the way for Sterling's wife, Shelly, to sell the team to Ballmer for $2 billion.
"Steve has shown a clear and determined desire to make the Clippers one of the most elite, first-class and championship organizations in all of professional sports," Rivers said. "We know we have work to do to get there, but I am motivated by the challenge and thankful for the opportunity to stand together with Steve as we continue to move toward our goal of winning an NBA title."
August, 26, 2014
Aug 26
5:55
PM PT
By
Ethan Sherwood Strauss
| ESPNLosAngeles.com
August, 26, 2014
Aug 26
1:36
PM PT
The deal
Clippers get: Guard Carlos Delfino, center Miroslav Raduljica, their own 2015 second-round pick
To continue reading this article you must be an Insider
August, 26, 2014
Aug 26
12:31
PM PT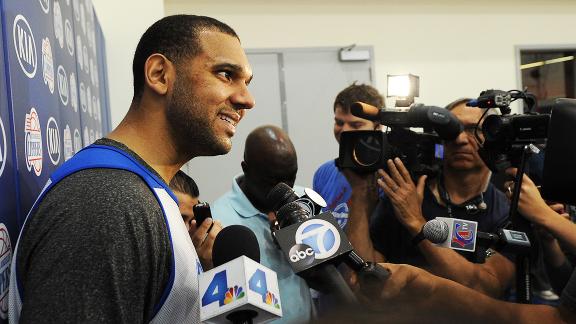 LOS ANGELES -- The Los Angeles Clippers have traded Jared Dudley and a 2017 protected first round pick to the Milwaukee Bucks for Carlos Delfino, Miroslav Raduljica, and a 2015 second round pick.
The Clippers had tried to trade a package of Dudley and a first round pick multiple times this offseason in the hopes of acquiring a swing man and/or a big man and will get both in the deal from Milwaukee.
Delfino missed last season after suffering a fractured bone in his right foot during the 2013 playoffs with the Houston Rockets. He signed a two-year, $6.5 million contract with the Bucks last offseason and was hoping to return last season before needing additional surgery.
The 31-year-old shooting guard/small forward averaged 10.6 points and 3.3 rebounds for the Rockets during the 2012-13 season but was a regular starter the previous three seasons with the Bucks where he started 159 games and made 178 appearances.
Raduljica, 26, is a 7-foot, 250-pound center who averaged 3.8 points and 2.3 rebounds in 48 games, including two starts, last season.
The Clippers had high hopes for Dudley after trading Eric Bledsoe and Caron Butler in a three-team deal that netted them J.J. Redick and Dudley last summer. Dudley, however, struggled and had the worst shooting season of his career.
August, 25, 2014
Aug 25
9:59
AM PT
New
Los Angeles Clippers
owner Steve Ballmer drew comparisons to Mark Cuban with his high-fiving, chest-bumping, shouting introduction to the franchise's fan base last week.
The scene came as no surprise to the
Dallas Mavericks
owner, whose enthusiastic exhibitions had been unique among the NBA's owners.
"I've known Steve for a long time, going back into my twenties, and he's always been this way," Cuban said during an appearance on ESPN Dallas 103.3 FM's "The Afternoon Show with Cowlishaw and Mosley" last week. "So this isn't Steve Ballmer getting hyped just for the Clippers. This is just the way he is. He's going to be great for the league.
"You know, in reality, I already know, knowing him, he's going to be a lot calmer than I am. He's great hyping people up in a sales environment, but it'll be interesting to see him during a game. I hope he's crazy, but I'm not expecting it."
Ballmer, who paid $2 billion to buy the Clippers from disgraced former owner Donald Sterling, has been welcomed into the NBA ownership fraternity. That wasn't the case when Cuban brought the Mavs in 2000 and showed up to games acting like a maniac in T-shirts and jeans.
"I just wish he would have been around to give those speeches when I first came in, seen the response by all the old-timers when I came in," Cuban said. "When we were in Reunion Arena, I used to run up and down the aisles trying to exhort people to cheer and to stand up. I mean literally, I was running up and down the aisles I was so pumped up and so excited.
"I remember going into a board of governors meeting and one of the old-school guys -- I won't name him; he's since passed away -- said, 'You haven't done shinola in this league. You need to sit the eff down and shut the eff up. I never want to see you or hear from you again.' And David Stern literally had to tell him to calm down. Then he said something else, and I said, 'Well, such and such ...' and [Mavs CEO/president Terdema Ussery] taps me on the shoulder and said, 'You just got his name wrong.' It would have been interesting to see what it's like just to have Steve's energy."
August, 20, 2014
Aug 20
9:22
AM PT
August, 18, 2014
Aug 18
7:24
PM PT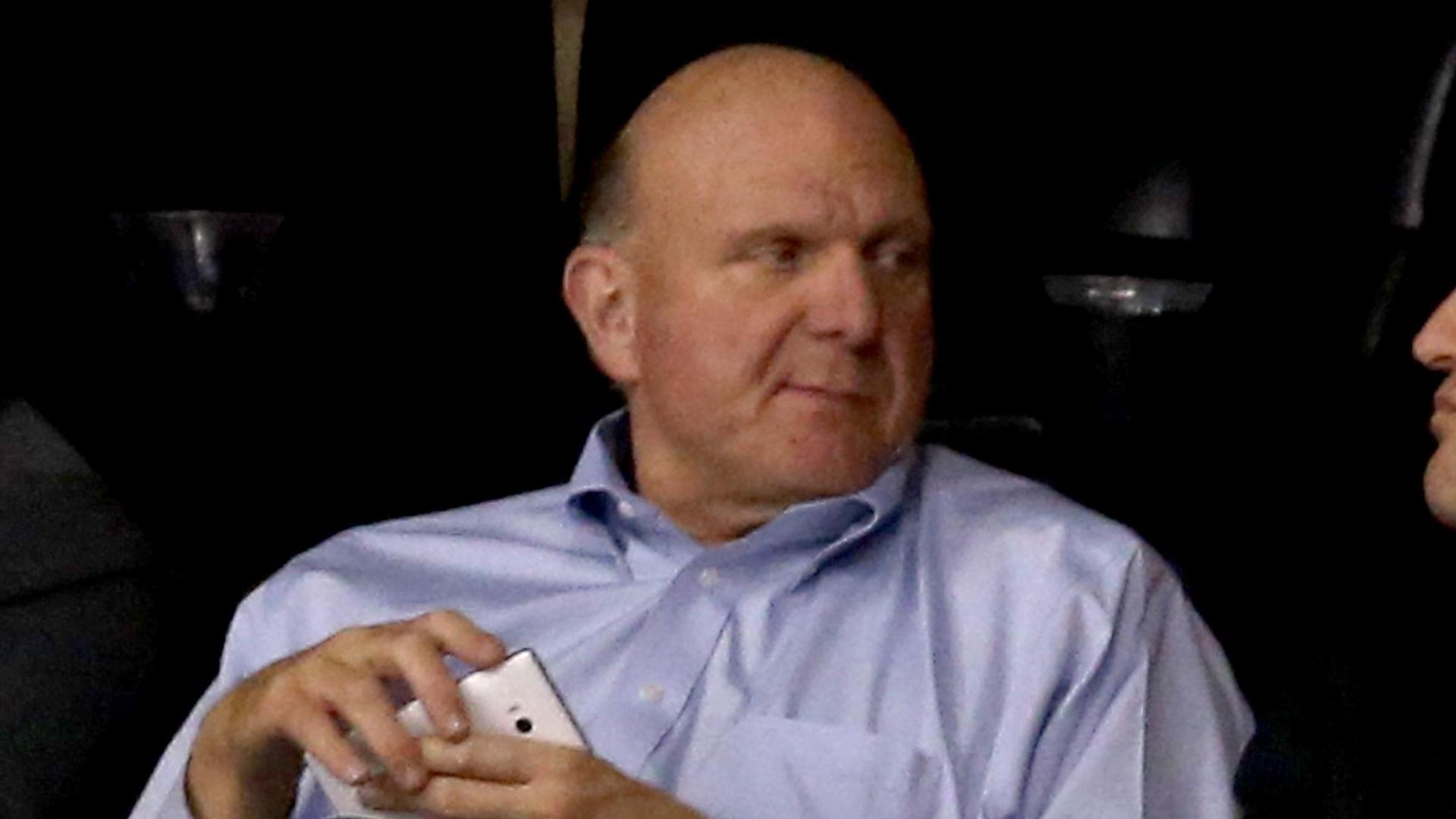 LOS ANGELES -- The Clippers have been in Los Angeles for 30 years, but for the first time since they moved north from San Diego in 1984, they finally feel like a team Los Angeles can embrace.
And for the first time in the past three decades, Clippers fans can be proud to put on their team's gear without making apologies for their lousy owner or their lousy history or the lousy product on the court.
The shirts handed out to fans at the team's rally to introduce Steve Ballmer as the new Clippers owner read, "It's A New Day." But it seems more like a long overdue rebirth of a franchise.
Four months after the darkest period in the history of a franchise littered with dark periods, the Clippers finally have a reason to celebrate and rejoice in a new beginning.
Clippers coach and president of basketball operations Doc Rivers said he has witnessed a transformation of the faithful.
"The Clippers fans, to me, has been a group ... [that says], 'Shh, I'm a Clippers fan,'" Rivers said. "It's like now they can actually say it and be proud of it. And I'm very happy for them."
Nearly 5,000 fans showed up to Staples Center on Monday afternoon for a rally to welcome Ballmer, who ran through the crowd after being introduced to Eminem's "Lose Yourself" and high-fived and chest-bumped everyone in sight before jumping around on stage. It was a scene reminiscent of his viral videos on YouTube and something Clippers fans will get used to seeing on game days.
"I like to sit near the action," said Ballmer, who will be courtside at Clippers games. "It's more fun. That was the No. 1 piece of input I got last night at dinner with Doc, some of the coaches and players. We were all debating where the best place is to sit. Of course, none of them have to sit there, just me."