Yasiel Puig is starting to take live batting practice as the Dodgers' right fielder starts to make progress in recovering from his hamstring injury.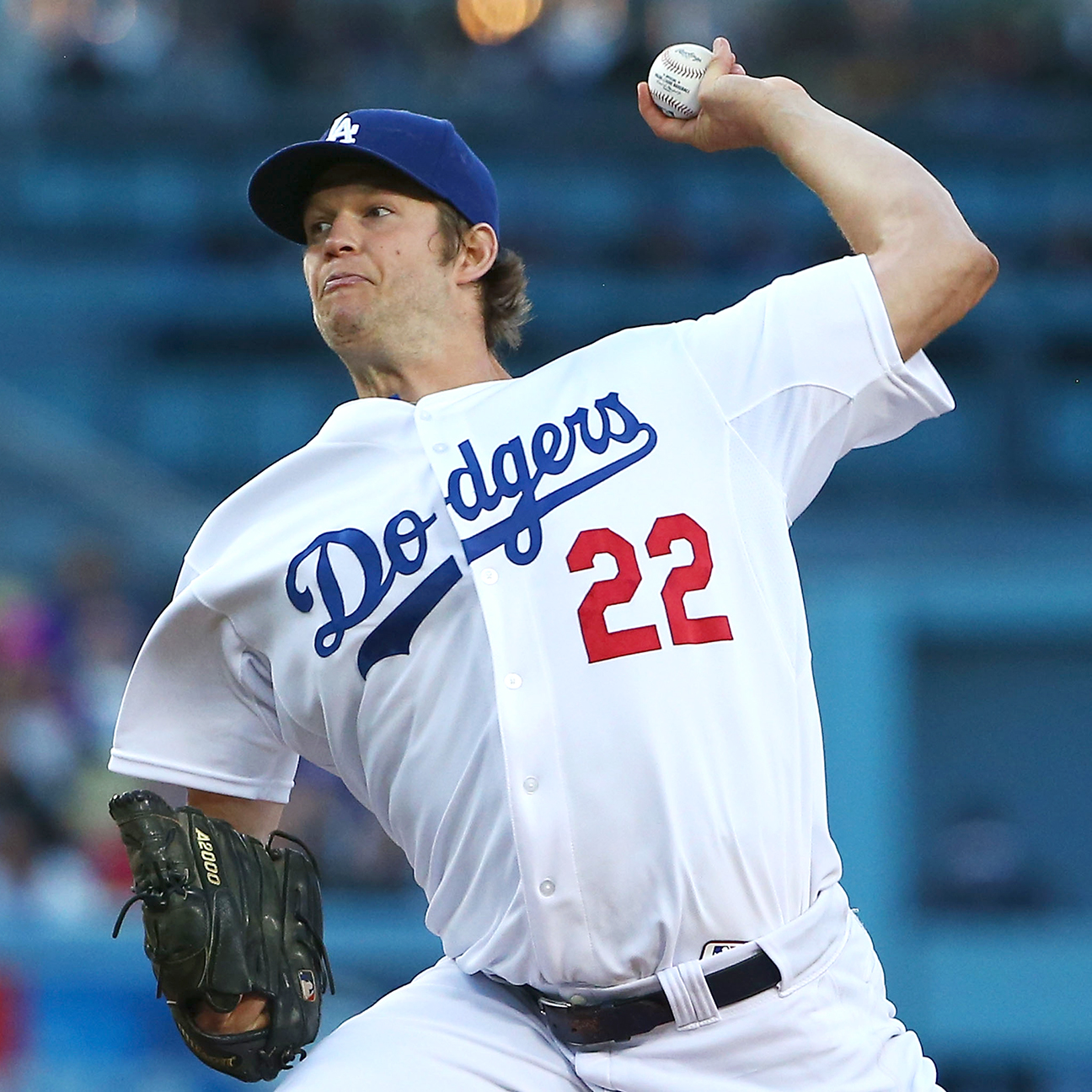 7h
Mike Bonzagni, ESPN Stats & Information
The top stats to know ahead of Tuesday's Braves-Dodgers game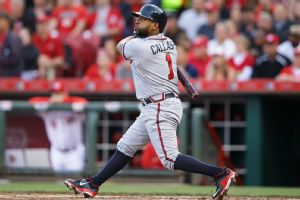 A deal that would have sent Juan Uribe from the Dodgers to the Braves for Alberto Callaspo has been blocked by Callaspo. But now, according to the Braves, the teams have restarted trade talks.
Pitching coach Rick Honeycutt has a feeling Clayton Kershaw is about to go on the kind of roll that can make people forget about one blah month.
8h
ESPN Stats & Information
The Atlanta Braves' bullpen allowed five runs in two innings in a 6-3 loss to the Los Angeles Dodgers on Monday.Atlanta's bullpen has an ERA of 4.
Eric Karabell and Derek Carty will get you ready for daily fantasy baseball by offering advice and answering your questions, beginning at 6:15 p.m. ET.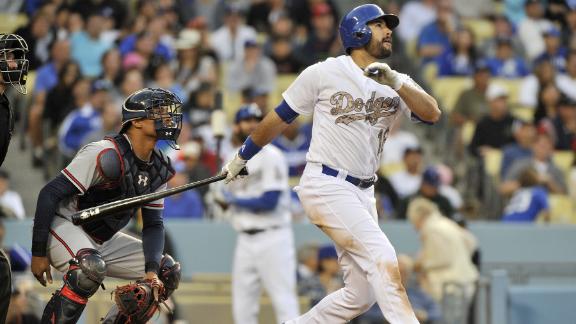 The Los Angeles Dodgers did enough to somewhat bust out of their offensive funk and beat the Atlanta Braves 6-3 Monday at Dodger Stadium.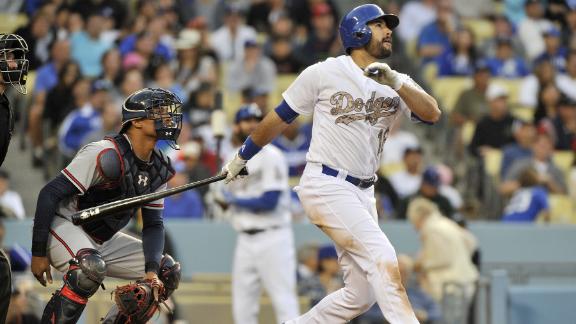 Andre Ethier's resurgence at the plate continued as injuries and his performance have combined to make him a regular in the lineup once again.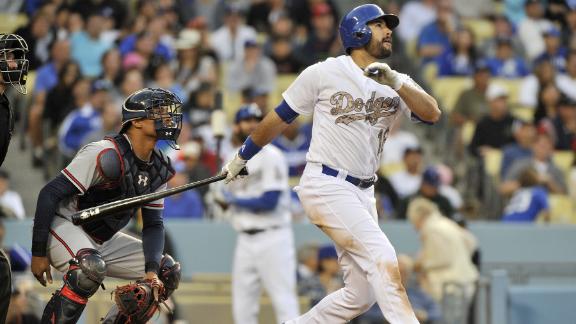 Homer happy: Dodgers hit 3 in 8th to beat Braves 6-3
If all goes well in his rehab, Dodgers catcher Yasmani Grandal should return to action on Saturday after his seven-day concussion DL stint is up.
May 27, 2015

,

12:09 AM ET
Gonzalez hits two-run homer