December, 19, 2014
Dec 19
11:50
AM PT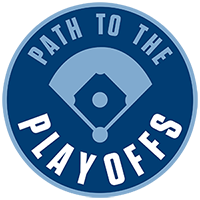 The National League West had the worst out-of-division record in the majors in 2014 -- its teams were 32 games under .500 -- but the Giants won the World Series. So it was certainly baseball's best worst division. Or something.
Attempting to match the Giants' postseason success, the Dodgers, Padres, Rockies and Diamondbacks all hired new general managers, and three of those clubs have had busy and exciting offseasons. What will it all mean for their postseason hopes? The Dodgers and Giants still rate as division favorites, but the Padres are certainly making things interesting.
A look at each NL West team's path to the playoffs ...

Los Angeles Dodgers
2014:
94-68, plus-101 run differential, lost in NLDS
2015 projection from FanGraphs:
88-74, plus-61
That plus-61 projection is the highest in the majors, although it does not factor in the
Jimmy Rollins
trade or any contribution from $10 million lottery ticket
Brett Anderson
.
Sure, there is some fear the Dodgers will have trouble replacing the offensive production of
Matt Kemp
and
Hanley Ramirez
, but the Dodgers' path to the playoffs still looks pretty clear:
•
Clayton Kershaw
does more Clayton Kershaw kinds of things.
•
Zack Greinke
goes 17-8 with a 2.71 ERA again.
•
Hyun-Jin Ryu
continue to be one of the more underrated starters in the game.
• Anderson and
Brandon McCarthy
show that the new Andrew Friedman-led front office
is
smart and has super-cool analysis and metrics that justify their signings.
•
Yasiel Puig
re-discovers the power stroke that he lost in the second half of 2014. Even then, let's remember that Puig had the fifth-best wOBA in the NL this past season. He still has MVP potential.
•
Joc Pederson
hits 20 home runs, steals 20 bases and anchors a much-improved outfield defense. (Steamer projects him to hit 19 home runs and steal 22 bases, although with a .230/.322/.388 line.)
• Bullpens are volatile. This year's pen will be much better.
• The team's clubhouse chemistry is improved without Kemp and Ramirez, which maybe can't be quantified but could mean something.
• Did we mention that the Rockies and Diamondbacks are in this division?

San Francisco Giants
2014:
88-74, plus-51 run differential, won World Series
2015 projection:
83-79, plus-17
Sneak into the wild-card game, ride
Madison Bumgarner
, take the World Series all while winning fewer than 90 games overall! Every general manager's perfect plan.
Congrats, Giants fans; a title is a title, no matter how you got there. But keep in mind that 88 wins may not get you into the playoffs in 2015.
How do the Giants stay the course or get better? Obviously, they have a gaping hole at third base and the suggestion that
Joe Panik
could move there from second is a little silly until you realize that it could actually happen, considering the
lack of good third-base options out there
.
Anyway, the path to the playoffs has to come through an improved starting rotation (the projection above doesn't include
Jake Peavy
, who reportedly
agreed to a two-year contract on Thursday
). To a large extent, the view of the Giants' pitching staff is still colored by the great 2010 rotation and a dominant run through the 2012 postseason. But FanGraphs ranked the Giants' 2014 rotation 28th in the majors, with 8.2 WAR. That's not as surprising as it looks once you consider the Giants were 10th in the NL in rotation ERA while playing in a pitcher's park.
Can they still count on
Matt Cain
and/or
Tim Lincecum
? Was Peavy's 2.17 ERA with the Giants the second half of last season a fluke or a product of returning to the National League? What will
Tim Hudson
have left in the tank during his age-39 season? Does
Yusmeiro Petit
move into the rotation full time? And does Bumgarner take his regular-season game to a new level?
The best prognosis for the Giants is that Bumgarner does raise his performance, Cain bounces back after elbow surgery, Hudson delivers another solid campaign, Peavy is a dependable No. 4 and Lincecum soaks up innings and isn't ... awful. And if he is, Petit is still around as valuable swingman. Yes, they could still sign
James Shields
, but it's probably wise if they pass on him and save their money for next year's crop of premium free-agent starters --
David Price
,
Johnny Cueto
,
Jordan Zimmermann
and
Doug Fister
-- when Lincecum's $18 million comes off the books.
Aside from that, the offense should once again be one of the best in the league -- if underrated, thanks to AT&T Park's run-supressing environment. Keep in mind that
Brandon Belt
,
Angel Pagan
and Panik averaged just 77 games in the majors in 2014. If each can play 130-140 games, the offense will benefit.
Plus ... the Giants were 9-10 against the Padres and Rockies. Beat them a few more times and they can win 90.

San Diego Padres
2014:
77-85, minus-42 run differential
2015 projection:
77-85, minus-36 runs
It's easy to forget the Padres won 77 games -- only 11 wins fewer than the Giants.
And they just picked up Matt Kemp,
Wil Myers
and
Justin Upton
without trading any of their key components from 2014. What's the best-case scenario for San Diego? Let's start here: Padres outfielders hit a combined .234/.307/.347 in 2014; only the Mariners and Reds had a worse wOBA from its outfield. Padres outfielders created about 188 runs, or about 63 runs per position. Now they have a completely new outfield (although it's possible Myers will play first base).
OK, Kemp created about 88 runs this past season in 599 plate appearances, a total that includes a poor first half and a great second half. He created about 136 runs in his near-MVP season in 2011. We're being optimistic here, but 136 is probably
too
optimistic considering everything -- the injuries, the arthritis in both of his hips, moving to Petco -- working against him. But let's say he produces 95 runs, that the second half of last season was the real Matt Kemp, and that he's going to have a little anger in his game in 2015.
Myers wasn't good in 2014, so let's ignore that. As a rookie in 2013, he created about 55 runs in 88 games, or 94 runs in 150 games. Maybe he was over his head that year; he had a very high .360 BABIP that he may not be able to replicate. And he's moving to Petco. But he has talent; maybe the BABIP goes down but the power and walk rate go up. Let's give him 95 runs created as well. This is very rough math here. But you can see the improvement. We're going from 63 runs from the outfield positions to 95.
And now Upton comes over from the Braves. New general manager A.J. Preller has made an unprecedented series of big moves. He's also apparently kept his top three prospects in doing so -- catcher
Austin Hedges
, outfielder
Hunter Renfroe
and pitcher Matt Wisler. Upton created -- I didn't do this on purpose -- 95 runs in 154 games in 2014.
So we've added about 95 runs to the outfield. That's about 10 wins of new offense. (The projections above include Kemp and new catcher
Derek Norris
, but not Myers and Upton until those deals are official.)
Now, defense could be an issue. You don't really want to play Kemp or Myers in center field. Kemp's overall projected WAR is just 1.8. Myers' is 2.4. It's possible these don't turn out to be big upgrades at all. But we'll see. The Padres have power now and they're going to be exciting. Plus,
Jedd Gyorko
could/should/will bounce back. The Padres could have four 25-homer guys. Their top guy hit 15 in 2014.
Add in full seasons from
Andrew Cashner
and
Odrisamer Despaigne
(who combined for about one full season between them) and the rotation looks a little deeper alongside
Tyson Ross
and
Ian Kennedy
. The Padres are going to give another shot to
Josh Johnson
. It didn't work out this past season; maybe it does in 2015. Even 20 starts would be a boost.
Brandon Morrow
is another lottery ticket. Bullpen? The bullpen had the best ERA in the National League.
And Preller may not be done. Maybe he finds an upgrade at shortstop or third base. The Padres have gone from sleeper -- as in, they've put us to sleep for years -- to playoff sleeper.

Colorado Rockies
2014:
66-96, minus-63 run differential
2015 projection:
78-84, minus-27
The Rockies have had four straight losing seasons, and they've topped out at just 74 wins in that span. In this era of parity, they have become perhaps the most discombobulated franchise in the majors. The Astros have had a worse record, but at least their rebuilding game plan was clear. Even the Phillies have finally admitted defeat and began a restructuring of their roster.
The Rockies? What are they doing? What's the plan? New general manager Jeff Bridich replaced longtime GM Dan O'Dowd in early October but has been quiet this offseason. Well, he signed
Daniel Descalso
to a two-year contract. As always, the fate of the Rockies seems to revolve around the health of
Troy Tulowitzki
,
Carlos Gonzalez
and the starting rotation. Tulo and CarGo combined for just 161 games in 2014; Tulowitzki was great when he played but Gonzalez was awful. Only
Jorge De La Rosa
made more than 22 starts.
But ... Tulo and CarGo played 236 games in 2013 and both were great. And three starters made 30 starts, but the team was still terrible. So it's not really as simple as just keeping those two guys healthy and productive. It is a starting point.
Note that the Rockies aren't horrible in the projection. They're not expected to lose 100 games or anything. Some other ideas to help the Rockies get back to being competitive:
1.
They have to hit better on the road. Familiar story here.
Nolan Arenado
hit just two of his 18 home runs away from Coors Field.
Charlie Blackmon
hit .241 with a .269 OBP. CarGo hit .160. The Rockies hit .322 at home, .228 on the road. Arenado could be a key here. He now has two years in the majors and has shown excellent contact ability (although he hasn't drawn many walks). He needs to translate that into a higher average, more power and a few more walks.
2.
The young pitchers continue to emerge.
Jordan Lyles
(4.33 ERA in 22 starts) and
Tyler Matzek
(4.05 ERA in 19 starts) showed promise in 2014. Those are decent ERAs for guys who pitch primarily in Coors Field. Matzek actually had an ERA under 4.00 at home, so he has shown he can survive there.
3.
Eddie Butler
and Jonathan Gray make a second-half splash. Regarded as two of the top pitching prospects in the minors entering 2014, neither had an impact season, so they need to get back on track.
4.
Play
Corey Dickerson
more. He got just 478 PAs in 2014 as the Rockies used him as a platoon player. He hit .312/.364/.567 and wasn't awful versus lefties.
5.
Get 30-plus starters from De La Rosa, Lyles, Matzek and
Jhoulys Chacin
.
The projection above includes 595 PAs from Tulowitzki and 490 from Gonzalez, so it's fairly optimistic about their playing time. This may be the final go for the Tulo/CarGo era. There are also rumors about a potential trade to the Mets -- although ESPNNewYork's Adam Rubin said there's
less than 5 percent chance
of that happening.

Arizona Diamondbacks
2014:
64-98, minus-127 run differential
2015 projection:
75-87, minus-57
I'm actually surprised that Arizona's projection is 75 wins -- and that doesn't even include
Yasmany Tomas
. He's unlikely to go all
Jose Abreu
on us, but maybe he's a 25-homer guy who would go nicely along with sluggers
Paul Goldschmidt
and
Mark Trumbo
. Everybody says they can't find right-handed power these day, but the Diamondbacks have it.
The weakness appears to be the starting rotation, which Steamer projects as the 27th-best at just a combined 6.7 WAR. But it's a volatile rotation to project. Steamer doesn't factor
Rubby de la Rosa
,
Allen Webster
,
Robbie Ray
or
Archie Bradley
to pitch more than 30 innings. Maybe one or two will break through. Maybe
Patrick Corbin
returns in the second half. Maybe
Jeremy Hellickson
goes to the NL and has a 3.15 ERA instead of his projected 4.15 ERA. The Diamondbacks need some of those things to happen.
Then you go to the power guys. Goldschmidt was an MVP runner-up two years ago. Trumbo had kind of a lost season but could swat 35 homers; he hit 34 in Anaheim two years ago. And maybe Tomas is a beast.
The Diamondbacks also don't really have a catcher right now (sorry,
Tuffy Gosewisch
), so maybe they make a deal there. The middle infield combo of
Chris Owings
and
Aaron Hill
could certainly outperform their projected WAR total of 1.9.
For the most part, it's a young team. Young players can surprise. You never know.