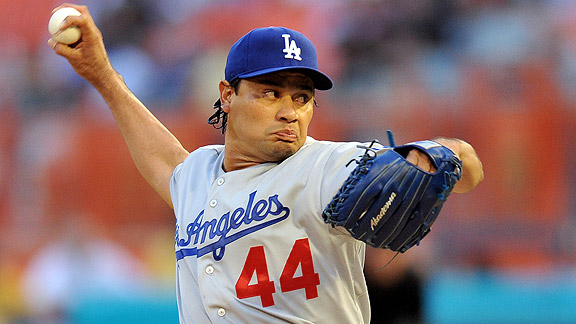 Steve Mitchell/US Presswire
Vicente PadillaThis afternoon brought a bit of unwanted mystery, with a local Denver TV news report emerging at lunchtime that Denver police were investigating allegations against Vicente Padilla made shortly before 4 a.m. at the Ritz Carlton Hotel near Coors Field. At a 3 p.m. press conference, however, Denver police said that after an investigation by detectives, the police department found no evidence that any crime occurred and has no intention to cause Padilla with a crime. The initial call was a domestic violence call, according to police.
Tony Jackson of ESPNLosAngeles.com has details. Padilla went on to throw a simulated game at Coors Field today.