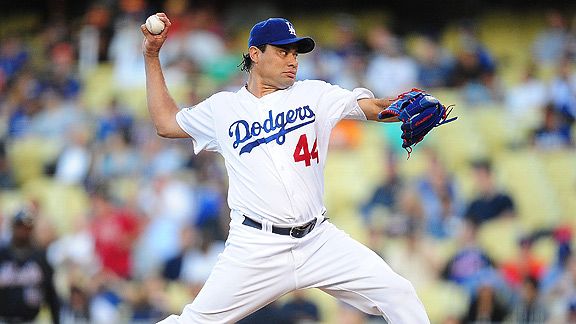 Gary A. Vasquez/US Presswire
Vicente Padilla: No. 12 with a bullet (not in the leg).James Loney at No. 5? Casey Blake at No. 11? The Dodger corner infielders each have two homers in July, but the team has been so strange that they still rank high.
And no, Kenley Jansen did not break in at No. 1 on our list, but he was high in our hearts. Remember, these rankings are a combination of objectivity and personal subjectivity ...