Saturday, January 29, 2011
The All-Time Los Angeles Dodger Import Team

---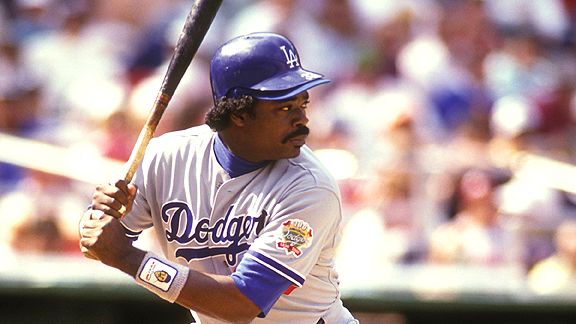 Mitchell Layton/Getty ImagesIn his second year with the Dodgers after coming from Baltimore, Eddie Murray led the majors with a .330 batting average.

People like me take pride whenever a homegrown Dodger makes it big in Los Angeles. But for once, I thought I'd turn the spotlight on the outsiders who made it in.

Here are my choices for the All-Time Los Angeles Dodger Import Team, which I've decided has very durable pitching but will substitute freely with its outfield:

Starting lineup (8)
Jimmy Wynn, CF
Reggie Smith, RF
Pedro Guerrero, 3B
Gary Sheffield, LF
Eddie Murray, 1B
Jeff Kent, 2B
Rafael Furcal, SS
Tom Haller, C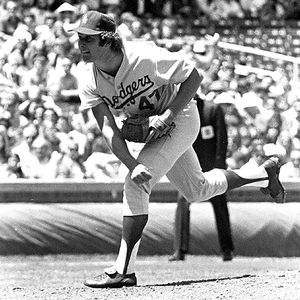 Rogers Photo Archive/Getty Images
Andy Messersmith averaged 37 starts per year with a 2.51 ERA from 1973-75 after coming over from the Angels.


Bench (8)
Dusty Baker, OF
Kirk Gibson, OF
Manny Mota, OF
Shawn Green, OF-1B
Casey Blake, 3B-1B
Derrel Thomas, IF-OF
Mike Sharperson, IF
Rick Dempsey, C

Starting rotation (5)
Kevin Brown, RHP
Tommy John, LHP
Burt Hooton, RHP
Jerry Reuss, LHP
Andy Messersmith, RHP

Bullpen (4)
Mike Marshall, RHP
Jim Brewer, LHP
Jay Howell, RHP
Phil Regan, RHP

There were some tough choices to leave off the team. Who do you think they were, and do you think I made the right decisions?


---