Tuesday, May 4, 2010
Rafael Furcal officially heads to disabled list

---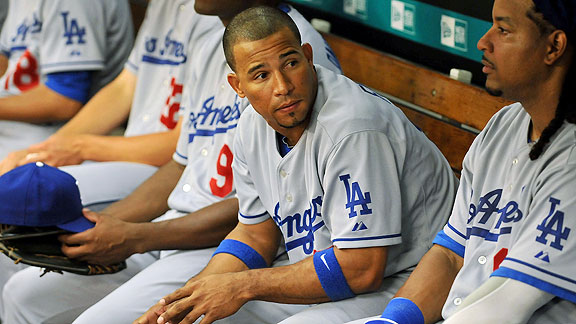 Steve Mitchell/US Presswire

Rafael Furcal


The Dodgers officially placed Rafael Furcal on the disabled list and chose to call up Nick Green instead of Chin-Lung Hu to take his place on the roster, according to their daily press notes. Furcal will be eligible to come off the DL on May 13. Cory Wade was moved to the 60-day disabled list to make room for Green on the 40-man roster.

Mike Scioscia's Tragic Illness argues why Hu should have gotten the call.


---