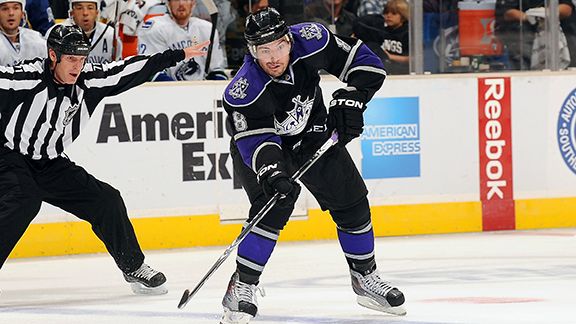 Noah Graham/NHLI/Getty Images
Drew Doughty has sat out since Oct. 20 because of a concussion.
The Kings got some good news Tuesday when it was learned defenseman Drew Doughty was cleared to return to the lineup for Thursday's home game against Tampa Bay after sitting out the last six games because of concussion.
Doughty was injured in a 4-3 win over Carolina on Oct. 20. He most recently spoke about the injury last Friday, before the Kings took on the New Jersey Devils, and hinted he hoped to be in the lineup Thursday.