While Draft day represents a high water mark for NBA related hashtags on Twitter, many of which have involved the Lakers in one form or another, when the dust settles tonight, I'm not expecting to discover any fire behind the smoke. The core of this team will look like it does now. Kobe Bryant as the centerpiece, with Pau Gasol, Andrew Bynum, and Lamar Odom as the main supporting actors.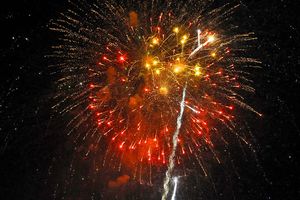 John M. Heller/Getty Images
Anyone looking for these won't find them coming from El Segundo Thursday night.
Some of this is conditioning: Whether covering or following the NBA, it doesn't take long to no matter how many big rumors are circulating, no matter how deep talks between teams get, the odds are always strongly against a blockbuster deal. There are just too many complicating factors, from finances to fit. They are unquestionably the exception to the rule, and with the possible exception of a deal involving Odom- call something like that "blockbuster lite"- any trade involving the core qualifies. Add in the uncertainty of the NBA's labor situation the risk of adding salary when the new CBA might eventually force teams to shed payroll down the road, and it gets tougher.
The Lakers, still in "win now" mode, are in an even tougher bind. For all the concerns over their core, it's very difficult to make a trade involving Bynum or Gasol that would bring a net gain in return for L.A. They could move those guys for prospects, or for still-developing youth in moves perhaps setting them up well for the future, but none of that helps bring a title next season. While Odom is further down the list of the NBA's best, he does so many things for the Lakers trading him comes with real risk, as well. It could take two players to plug his role in the rotation.
I'm sure Mitch Kupchak has and will continue to dangle or accept calls on nearly everyone on the roster to and from different teams around the league. That's what teams do on Draft day, because you never know which rival G.M. is primed to do something stupid benefiting your team. In the end, though, the Lakers' good players are too good, and their lesser players too lesser (whether in talent or contract) to get much done on the trade front.