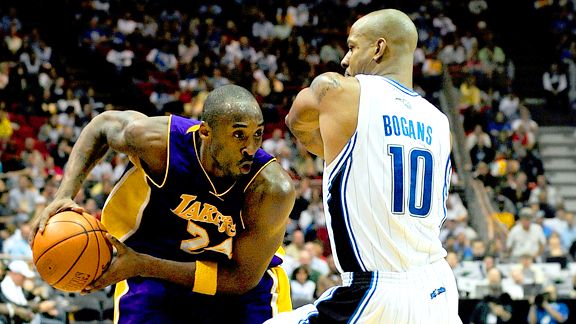 Sam Greenwood/Getty Images
Kobe Bryant drives past Keith Bogans of the Orlando Magic, December 20, 2008.
"I remember one time, I think I was with the Magic, in the first quarter he probably had 20, 25 points. I was guarding him, and there wasn't nothing I could do. He's walking across half court, taking one or two dribbles, pulling up and shooting threes. I mean, that's cold. He hit one or two threes where he walked across the court and shot it. A step or two behind the regular three point line. Just shot it. A guy like that, once he's rolling, he's rolling."
More Evolution of Kobe Bryant:
--Keith Bogans, in his seventh NBA season, has built his career on the defensive side of the floor.