Los Angeles Lakers:

Bomani Jones
September, 29, 2011
9/29/11
11:22
PM PT

By Brian Kamenetzky
ESPNLosAngeles.com
Archive
***CLICK HERE TO LISTEN***
The league is still in lockout mode, but we're still punching the clock. This week, Andy and I welcome
Bomani Jones
, host of
The Evening Jones
and frequent guest of ours, along with just about everything ESPN puts on television, including Jim Rome Is Burning and Around the Horn.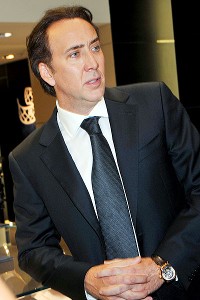 ChinaFotoPress/Getty Images
The Kamenetzky's are talking about me again? Is it the nine-foot pyramid I bought this week? Probably. They got on me about the whole Fudgesicle thing, too.
The result? About 60 minutes of basketball and pop culture conversation. Among the high points:
-Bomani starts things off with a cautionary tale
about paying close attention to where you pull over to send a text (
3:00
) before we
address the question of
Kobe Bryant
and Italy (
4:30- click here to jump straight to it
)
.
How would Kobe-in-Europe play out? Is the risk of injury any higher playing in Serie A than games he'd surely play on this side of the Atlantic -- it's a point on which Andy and I disagree -- and who exactly incurs the risk?
Plus, comments on the old man game of
Chris Douglas-Roberts
, who would be Kobe's teammate
should he sign with Virtus Bologna.
-What about the role of stars in the CBA talks (12:30)?
It was the subject of the
most recent installment of The Forum
, but give it a more thorough airing here. What should guys like Kobe and
LeBron James
be doing right now? Is it a good idea to have them front and center in the negotiations? My take: The league's elites are in something of a no-win situation. Can the richest stars really tell the rank and file it's worth missing a year of paychecks? Easy for them to say. But if stars are too far from the process, they're criticized for seeming apolitical. It's a tough spot. Best to do what Kobe has done, keeping a low profile while showing solidarity and
even offering to float loans to players in need
.
Regarding the B.O.K. (Bank of Kobe), who would be the most intimidating guys in the league to owe money to?
Stephen Jackson
?
Tony Allen
? And do you really want to face Kobe on the court if you're, say, 25 G's deep with him? Plus, a great
Charles Oakley
story.
-
(
25:00
)
Nic Cage
continues to be a gift perpetually giving
. A couple weeks back, we noted the fantastical story of an intruder appearing at Cage's bedside wearing only the star's leather jacket
and brandishing a Fudgesicle
. This week, we explore Cage's purchase of a
nine-foot tall pyramid shaped tomb
in New Orleans, presumably to eventually serve as his final resting place. (While nobody hopes he gets use of it anytime soon, it's probably safe for Cage to toss in the Oscar he won for Leaving Las Vegas, because that chapter of his career died a while ago.)
-(
33:00
)
The list of nominees for the 2012 induction class
at the Rock and Roll Hall of Fame was issued this week. Few guests of ours are better versed in music than Bomani, so we take the opportunity to break down
the candidates
. Are
Guns and Roses
the
Roger Maris
of music? Did they release enough good stuff after
Appetite for Destruction
to truly deserve enshrinement? If
Donovan
gets in, does he thank
Martin Scorsese
? Are busts in order for
Beastie Boys
and
Heart
?
And what about
Rush
? Every year they don't get nominated, and every year their fans freak out. Do they have a point? Is there some deep rooted anti-progressive rock bias on the nominating panel (and if so, can you blame them)?
June, 11, 2011
6/11/11
6:34
PM PT

By Andy Kamenetzky
ESPNLosAngeles.com
Archive
When in town to do higher profile shows like "Rome is Burning,"
Bomani Jones
(
The Morning Jones on Sirius 158
) is often kind enough to make the schlep downtown to join us in studio for our little dog and pony show. Last Friday was one of those times. Among the talking points in this week's batch of ear candy:
PODCAST
Andy and Brian talk NBA Finals with Bomani Jones (The Morning Jones on Sirius 158, everything ESPN TV). In particular, the insanity that is the coverage of LeBron James.

Podcast

- Bomani's observation that
Brian, with his glasses, shaved head and (specifically) with his mouth wide open, resembles a white Mike Brown
. We'd never thought about it before, but he's actually right and the response when put out to the Twitter-verse was unanimously in agreement.
- We take a look at the NBA Finals, which many fans and analysts did not anticipate heading into Game 6 with the Dallas Mavericks up 3-2 on the Miami Heat. (A lot of people thought Miami might have already wrapped things by now). The star power is obviously on the Heat's side, but the Mavs have been stronger with elements like depth, team play and -- as Bomani notes -- coaching. And these aspects do in fact matter.
- We examine the way the Finals coverage has been fixated on one player (
LeBron James
) in a way we've never seen. At times, it doesn't even feel as if anybody is watching the actual series so much as evaluating The King's legacy possession by possession. Even taking into account his intermittently uncomfortable body language and recurrent passiveness late into fourth quarters, the scrutiny has been off the charts, myopic and occasionally inaccurate. Does the level of disappointment fairly reflect LeBron's play, or rather that his play doesn't meet the post-
Michael Jordan
criteria for a superstar wing?
- No matter who eventually wins between Dallas and Miami, does this highly contested series disprove the increasingly popular notion that a championship cannot be attained without three superstars in their prime? In our opinion, yes. Or at the very least, it disproves the theory that
any
three stars can make it work, no questions asked.
For example
,
James
and
Dwyane Wade
may eventually perfect the art playing together, but for the time being, they're as likely to frustrate each other as the opposition. Ideally, you'd want a big three like
Paul Pierce, Ray Allen
and
Kevin Garnett
or
Kobe Bryant, Pau Gasol
and either
Andrew Bynum/Lamar Odom
(depending on who you consider the third best player): Quality players with varying skill sets, which allows for a greater ability to mesh.
- While it may not be possible to solve the Wade-James riddle before the series ends, the one thing the Heat can do to improve their fortunes is stop tempting karma and comeuppance.
Don't make fun of Dirk Nowitzki's cough
(even if, in reality, this really wasn't a particularly big deal). And what will it take for LeBron to finally recognize that every time he Tweets, something bad happens to his team?
- Three words to help Pau shed his "soft" persona: Shaved head. Goatee.
November, 20, 2010
11/20/10
3:09
PM PT

By Andy Kamenetzky
ESPNLosAngeles.com
Archive
The latest batch of ear candy, featuring a smorgasbord of topics. Your breakdown ...
PODCAST
Andy and Brian welcome ESPN.com Page 2 columnist Bomani Jones to the show, discussing L.A.'s hot start, Kobe's Call of Duty commercial, and Prince's discography. Plus, Miami's embarrassing call to "Fan up!"" Podcast

We kick off the show with our Bomani Jones ("The Morning Jones,"ESPN.com Page 2). Living on the other side of the country makes Pacific time zone games tough to catch, which annually prevents Jones from realizing the Lakers' talent. Hence, the recurrent cycle: Bomani underestimates the purple and gold during the regular season, then the playoffs quickly make him a believer.
The notion of Pau Gasol as an elite player wasn't for Jones to accept, particularly after the 2008 Finals, when he looked "scared to death of Kevin Garnett." But enough time has now passed and Bomani sees a completely different player.
We discuss the controversy surrounding Kobe Bryant's Black Opps commercial. Many pundits have debated the "appropriateness" of Kobe appearing in a commercial for a violent video game, but Jones was more intrigued by the league's non-reaction. After all, David Stern was once bent out of shape about Allen Iverson's potentially offensive rap CD. But despite the media making a big issue of Kobe's participation, the general public hasn't raised a fuss, so Stern doesn't appear outwardly bothered. To Jones, this entire issue reflects how the NBA controls its image and how society perceives war violence vs. street violence.
Kanye West is compared to LeBron James, since both have been painted as talented guys with too much ego. We also debate the backlash over "The Decision."
The three of us are ginormous Prince fans, so a discussion about the iconic musician was mandatory.
After Bomani departed, Brian and I discuss whether Theo Ratliff's knee surgery, combined with Andrew Bynum's uncertain return date, should prompt the Lakers to add a big man. We wouldn't mind a new body on hand, if for no other reason than to enhance practices. But anybody signed isn't likely to play much with Drew and Theo out, much less when they're back. Thus, someone like Erick Dampier could be more trouble than he's worth. Just get a guy who can be landed with a non-guaranteed contract and call it a day.
If you're trying to find a promotion more insulting than the Miami Heat's "Fan Up!" campaign, just stop, because it doesn't exist.