May, 9, 2012
5/09/12
7:30
PM PT
The receiver position was a loaded one last fall, with St. John Bosco's Bryce Treggs (Cal), Inglewood's Derrick Woods (Oklahoma), Oaks Christian's Jordan Payton (UCLA) and Lakewood's Darius Powe (Cal) leading the way.

Another deep class appears to be taking shape as we head into the summer, with Rancho Verde's Demorea Stringfellow, Alemany's Steven Mitchell, Santa Monica's Sebastian Larue and Oaks Christian's Francis Owusu pacing the group.

Lakewood's X'avier Shepherd might be close to joining the region's elite. He has scholarship offers from five Pac-12 schools -- UCLA, Utah, Arizona, Oregon State and Colorado -- as well as Fresno State.

Shepherd averaged over 15 yards per catch and hauled in six touchdowns last season despite sharing the ball with two seniors: Powe and Malik Gilmore (Oregon State).

"Both of them have had a very big impact on my game," Shepherd said. "They've given me a lot of information on the recruiting process and have never steered me wrong before, so I'm sure that everything will work out smoothly."
May, 3, 2012
5/03/12
3:49
PM PT
Gardena Serra forward
Dakarai Tucker
, one of the area's top unsigned seniors, will sign with Utah.
Tucker averaged 11 points and five rebounds in leading Serra to the CIF-Southern Section Division 4AA basketball title. He also strongly considered Saint Mary's.
"I just have that vibe that Utah is the place for me," Tucker said.
Tucker is the
27th-ranked player in the state
for the class of 2012, according to ESPN.
January, 30, 2012
1/30/12
5:06
PM PT
Two-star defensive back Raymond Ford of Gardena Serra has narrowed his list to three, according to a source at the school. The former UCLA commit will pick between Cal, Colorado and Nebraska, and will sign his letter of intent at Serra's signing ceremony on Wednesday.

Ford committed to UCLA last summer but reopened his recruitment after Rick Neuheisel was fired. He took official visits to Southern Methodist, Nebraska, Utah, Washington State and, most recently, Cal.

Ford wasn't completely healthy his senior season, but he played on both sides of the ball for the Cavaliers.
January, 25, 2012
1/25/12
4:01
PM PT
By
Sean Ceglinsky
| ESPNLosAngeles.com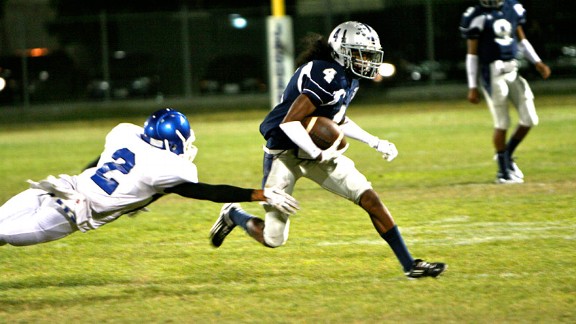 Courtesy of Jackie SattiSouth East's Robert Lewis says he will announce his college choice on Friday night.
LOS ANGELES -- It appeared as if
Robert Lewis
had, at long last, made up his mind about his final destination for college when the senior from South Gate South East gave a verbal commitment to Washington State a couple of weeks ago. Questions about the pledge, however, remain.
Lewis plans to put a stop to all of the second-guessing and make things official on Friday night when a ceremony will be held on his high school campus and the 5-foot-10, 160-pound running back will decide between his final three schools, Oregon, Southern Methodist and Washington State.
"I'm going to make my announcement this weekend at my school and pick the hat of my college choice in front of all my family and friends,'' Lewis said. "I'm still exploring all my options, but the recruiting process is almost over for me. Anything can happen in the next two days.''
There was some who thought San Diego State had recently emerged as a player. When Lewis decided to cancel a visit earlier this month, the talk about the Aztecs subsided.
Utah made a last ditch effort to lure him Salt Lake City. The same thing can be said about Texas Tech and the Red Raiders' desire to wow him with everything Lubbock had to offer.
"We've talked plenty about recruiting in the past, and I know Robert likes Washington State, but I don't think it's a lock that he'll commit to the Cougars,'' South East coach
Derwin Henderson
said. "He also likes SMU, that program has been high on his list since the beginning. We're all in the dark about his decision. I can tell you this, we'll find out on Friday night when he decides.''
The Mustangs and coach
June Junes
initially received a verbal commitment from Lewis in February. At the time, all signs pointed to the program, essentially, being the frontrunner.
January, 24, 2012
1/24/12
10:21
PM PT
By
Sean Ceglinsky
| ESPNLosAngeles.com
LOS ANGELES -- It was a look. Brandon Taylor shot a confident glance in the direction of his bench and the senior point guard for Los Angeles Pacific Hills took over down the stretch.

Seemingly unstoppable throughout, Taylor was at his absolute best in the waning moments of Tuesday night's showdown against Los Angeles Windard and finished with 34 points to guide the visiting Bruins to a 68-56 victory in a game with first place at stake in the Alpha League standings.

"Brandon was confident, you could tell in his overall demeanor,'' Pacific Hills coach Ivan Barahona said. "When he told me not to worry and that he's got things under control, I calmed down a little bit. He was right. You have to be impressed when a kid delivers like he did tonight.''

Taylor scored eight points over the course of the final eight minutes to secure the all-important victory for the Bruins (20-3, 4-0), No. 13 in the ESPNLosAngeles.com top 20 rankings.

The Wildcats (13-7, 2-1), No. 7 in the recent poll, never found an answer for him.

"I came into this game feeling good, I wasn't about to overreact, or buckle under the pressure late in the game,'' Taylor said. "My goal was to play with intensity, but stay poised. I wasn't worried about how many points I scored. The only things that matters in the end is winning games.''

Taylor started the second half similar to the way he finished the first. Scoring appeared to come with relative ease against a defense geared toward limiting his effectiveness. He had nine points in the third quarter to help the Bruins build what proved to be an insurmountable 54-37 lead.


October, 4, 2011
10/04/11
5:18
PM PT
By
Sean Ceglinsky
| ESPNLosAngeles.com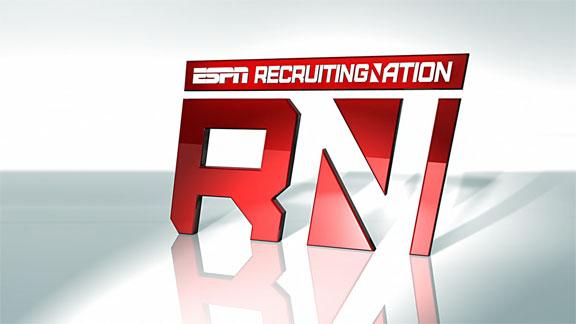 SOUTH GATE -- Make no mistake, South East High has never been known as a hotbed for recruiting high-profile prep football prospects from the Southland.
That is, until now. Thanks in large part to
Robert Lewis
.
The senior running back is one of the nation's premier players. Lewis is so highly thought of, in fact, scouts from all over the country traveling to the West Coast these days schedule a pit-stop at once relatively obscure South East in an effort to keep tabs on him.
"I'm a Jaguar for life, the school is close to my house, in my neighborhood and 10 minutes away, this is where I belong,'' Lewis said. "It doesn't matter where you're from, if you stay focused and work hard, people will come and find you. That's the way I was raised.''
Division I college coaches normally travel to nearby Los Angeles City Sections schools such as Carson, Crenshaw and Narbonne in search of talent. In terms of discovering the next potential star at the next level, other must-stops along the way typically tend to be Southern Section programs Gardena Serra, Long Beach Poly and Los Angeles Cathedral, to name a few.
Lewis, however, has successfully put the Jaguars (5-0 overall) on the map heading into Friday night's Eastern League game against visiting L.A. Roosevelt (2-2)
The school, mind you, is in only its sixth year of existence.
"The thing about Robert is, he's as loyal as they come,'' said
Derwin Henderson
, in his first year as South East coach. "When I got the job, he called right away and told me that we were going to win a championship here. This coming from a teenager, I was impressed.
"I'm sure Robert had his pick of high school schools to play for, kids switch programs all the time. He wanted to break the mold though. Robert started at South East with his friends and he wanted to finish at South East with his friends. In this day and age, with everything that goes on, I have to say that his decision to stay put is refreshing to see. It doesn't happen often.''
February, 4, 2011
2/04/11
3:45
PM PT
By
Sean Ceglinsky
| ESPNLosAngeles.com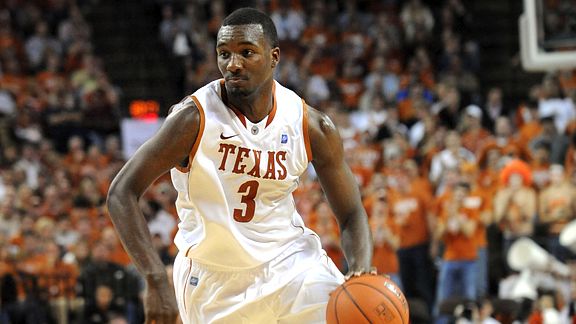 Brendan Maloney/US PresswireJordan Hamilton, a former Compton Dominguez High standout, is averaging 19 points and 7.5 rebounds for Texas.
For as long as most can remember, the Southland has been one of those must-stop destinations on the West Coast for Division I college basketball coaches and scouts in search of the next potential big thing at the next level.
So imagine what was going on in the minds of the powers that be once they all had an opportunity to set their eyes on
Jordan Hamilton
during his high school days at Los Angeles Dorsey before an eventual transfer to nearby Compton Dominguez.
After speaking with numerous individuals who were around back then, from 2005 to 2009, the consensus seemed to be that Hamilton was always destined to succeed and become yet another local product to move on and make a name for himself nationally.
Sure enough, Hamilton has lived up to the hype. A starter for Texas nowadays, the 6-foot-7 sophomore small forward is averaging a team-high 19 points and 7.5 rebounds per game for the Longhorns (19-3 overall), who are No. 3 in the ESPN/USA Today Coaches Poll and No. 3 in the Associated Press rankings.
Hamilton and Co. next play host to Texas Tech for a Big 12 Conference game on Saturday night.
It seems not so long ago, Hamilton was a senior at Dominguez. At the time, ESPNU ranked him as the No. 1 small forward in the country and No. 8 recruit overall.
"Yeah, I know about Jordan Hamilton, know him well,'' said
Joel Francisco
, a recruiting analyst for ESPN. "In high school, he was one of the best out West. He was one of the top scorers in the nation. I had a feeling that he had the type of game that was ready for the next level. I always thought he was capable of making an immediate impact somewhere.''
February, 3, 2011
2/03/11
6:32
PM PT
By
Dan Arritt
| ESPNLosAngeles.com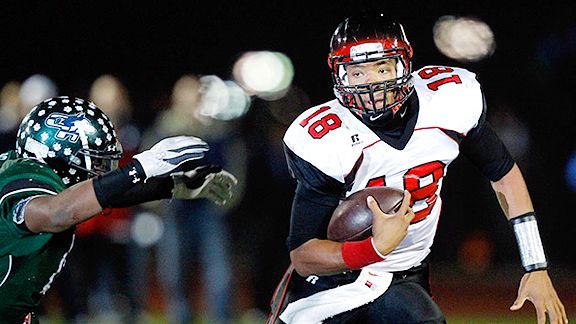 Alex Gallardo for ESPNLosAngeles.comCorona Centennial quarterback Michael Eubank ultimately decided to be loyal to Arizona State.

The pump fake Corona Centennial quarterback Michael Eubank put on Utah probably wasn't such a spur-of-the-moment decision.

As he prepared to announce his college choice Wednesday afternoon, Eubank picked up a Utah hat and lifted it toward his head. He then stopped, flashed a big smile and donned an Arizona State hat with his other hand.

If you listen to his comments regarding Colorado's recruiting decisions in this video from last September, it's obvious Eubank has a long memory when it comes to that stuff.

Like Colorado, the Utes had their chance to court Eubank early in the recruiting process but instead offered another Inland Empire quarterback, Derrick Brown of Vista Murrieta. Brown commited last June, not long after it was announced Utah would join the Pac-10 Conference in 2011.

Meanwhile, Eubank went into the season with just one offer, from Northern Colorado. Eight weeks later, after putting up eye-raising numbers in leading Centennial to an undefeated start, only Utah State and San Jose State had joined in, leaving Eubank a long way from the Pac-10 offers he felt he deserved.

That day finally arrived when he was offered a scholarship during a visit to Arizona State the last weekend of October.

He didn't commit right away, instead continuing to pile up big numbers and attract more offers. Arizona, Washington, Pittsburgh, Cincinnati and finally, Utah, offered their services in exchange for his.

After leading the Huskies to the Inland Division title against Vista Murrieta and a Division 1 state bowl berth, Eubank committed to Arizona State. Utah and Pittsburgh made late pushes, even getting Eubank to accept invitations to their campuses last month.

Shortly after Eubank visited Utah, Brown bolted from his commitment to the Utes and verbally agreed to play for Washington. Suddenly, Utah was without a quarterback in their recruiting class and Eubank had a buffet of major programs to choose from.

In the end, Eubank stuck with the Pac-10 team that came to him first, and got the last laugh with the one that arrived too late.