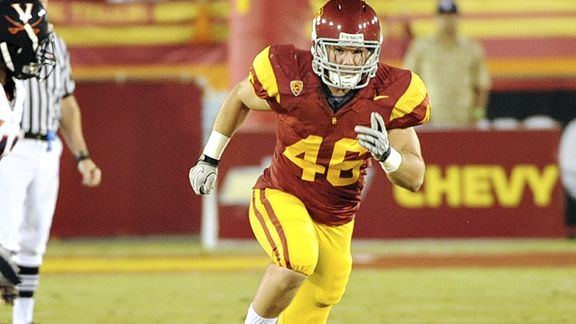 Courtesy of USC
Ross Cumming has traveled a long road to get to where he is at USC.
USC linebacker Ross Cumming earned a scholarship during training camp this fall and came down with two key onside kick recoveries this season, saving the day for the Trojans against both Hawaii and Virginia.
His story has a lot more to it than just that, though.
The redshirt junior has hopped through plenty more obstacles on his way to becoming a key special-teamer for the Trojans.