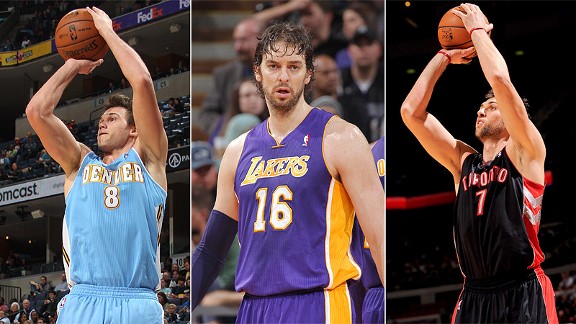 Tune in: ESPNLA 710 discusses the latest on the Lakers' drama
What's The Scenario?
Sources say the Lakers are holding off on any Pau Gasol trade talk. But if that changes, which way might they go? Tom Haberstroh

Not looking yet » Pau out @ OKC » LA this bad?

710

NBAE/Getty Images