December, 1, 2015
Dec 1
9:47
AM PT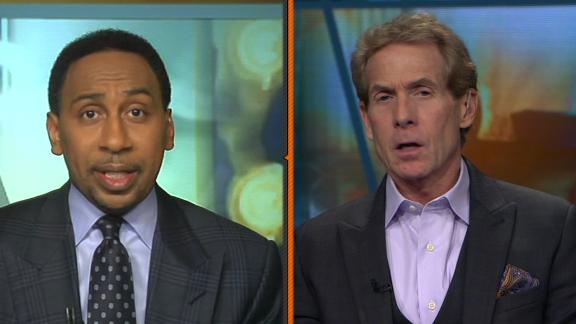 INDEPENDENCE, Ohio -- LeBron James said knowing this will be Kobe Bryant's last season is "truly sad for me" and that he regrets that the pair never faced off in the NBA Finals.
"I didn't hold up my end of the bargain in 2009 for the fans, for us, to meet in the Finals," James said Tuesday, looking back on the 2008-09 season when his Cleveland Cavaliers led the league with a 66-16 record and Bryant's Los Angeles Lakers were right behind him at 65-17. "I know the world wanted to see it. I wanted it, we wanted it. He held up his end and I didn't hold up my end, and I hate that. I hate that that didn't happen."
James and the Cavs lost to the Orlando Magic in the Eastern Conference finals 4-2, with the Lakers going on to beat the Magic in the championship round 4-1. With Bryant and the Pau Gasol-led Lakers hitting their stride at the same time James was on the top team in the East with Cleveland and later the Miami Heat, a Finals matchup seemed inevitable to observers. However, James said he never assumed it would occur.