August, 4, 2015
Aug 4
7:54
PM PT
ESPN.com news services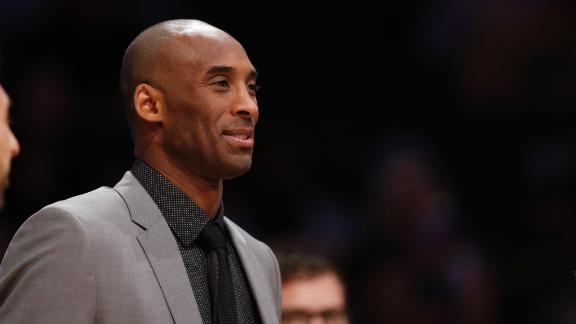 Lakers superstar Kobe Bryant believes that his team will "absolutely" make the playoffs this season in the hyper-competitive Western Conference.
The Lakers won just 21 games last year and missed the postseason for the second straight year -- the first time that's happened since 1976.
"We have talented players in their respective positions," Bryant said in a phone interview with Yahoo Sports Tuesday. "We have some really young players. How exactly will the pieces of the puzzle fit? We really don't know.
"We are going to [training] camp trying to piece this together just like every other team does," he said. "We have to figure out what our strengths are, figure out what our weaknesses are. And every time we step on the court we are going to try to hide our weaknesses and step up to our strengths."
The Lakers expect to begin the fall at training camp in Hawaii with Bryant, who was a part-time player making $23.5 million last season until it ended for him in January with a shoulder injury.
His last three seasons have ended early because of injuries, but he wrapped up his physical rehabilitation in April and is determined to take charge again next season, when he will be 37 years old.
"The body is good. I feel good. ... My lower body is solid," he said. "There are no question marks on what I can do. My body and my legs feel extremely strong and healthy. That's the big difference."
July, 31, 2015
Jul 31
4:34
PM PT

By Ian Begley
ESPNLosAngeles.com
Archive
The New York Knicks are finalizing an agreement with former Lakers guard Sasha Vujacic. Vujacic's deal was originally believed to be a training camp pact but league sources said the two sides later agreed to a fully guaranteed contract for the veteran's minimum ($1.35 million).
Vujacic played for the Los Angeles Lakers from 2004 to 2011. He spent five of those seasons playing under Knicks president and then-Lakers head coach Phil Jackson, and four playing alongside Knicks coach Derek Fisher, who played point guard for the Lakers.
Vujacic, 31, has played overseas for much of the past four seasons. His lone NBA stint during that stretch was in 2013-14, when he played 10 minutes over two games for the Los Angeles Clippers.
Assuming he makes the regular-season roster, Vujacic could give the Knicks a needed threat from the perimeter.
He is a career 37.1 percent 3-point shooter in the NBA. Vujacic is also familiar with the Knicks' triangle offense thanks to his time in Los Angeles. So he could help the Knicks' younger players adapt to the system.
The 6-foot-7 Vujacic is the latest player coached by Jackson to sign a deal with the Knicks. New York has also signed former Lakers Lamar Odom, Shannon Brown and DJ Mbenga -- but none of those players had long stints with the team.
With Vujacic on board, the Knicks have 12 players signed to guaranteed contracts. Counting Langston Galloway, who has a partially guaranteed deal but is expected to make the regular-season roster, they have two open spots.
They will bring Harvard guard Wesley Saunders into training camp, sources said. Thanasis Antetokounmpo, their 2014 second-round pick, may also get a camp invite.
The Knicks also may not be done adding free agents. They have access to the $2.8 million room exception and are looking for a veteran big man.
Vujacic's agreement was first reported by RealGM.com.
July, 30, 2015
Jul 30
7:34
PM PT
In an era in which most top prospects enter the NBA after spending just one year in college, there's only a limited relationship between playing well as a rookie and long-term success. After all, the 2010-11 All-Rookie First Team included Landry Fields and Gary Neal, but not Eric Bledsoe, Derrick Favors, Greg Monroe or Paul George.
As a result, most projections for draft picks wisely focus on production over several years rather than immediate results. But my WARP projections are built on translations that convert NCAA and international performance to its NBA equivalents, adjusted for a year of player development. Therefore, we can use them to project the players who will be most effective as rookies.
I've ranked players here based on the rookie version of the consensus projections that incorporate where a player was drafted along with their past performance, factoring in the opinions of NBA scouts. Players are ranked on their winning percentage, the per-minute version of my wins-above-replacement player stat akin to PER. Let's take a look at the top 10.
---

1. Karl-Anthony Towns
Team: Minnesota Timberwolves
Pick: No. 1 overall
Win percentage: .514
Towns ranks just sixth going purely on statistical translations, but his status as the No. 1 overall pick lifts him to the top of the list. That's reasonable, because even if he takes his lumps offensively while learning to play in the post, per Flip Saunders' plan for his development, Towns will be a useful rebounder and defender from day one.
July, 28, 2015
Jul 28
6:41
PM PT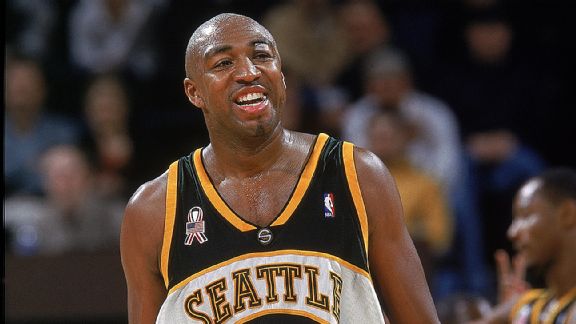 Rocky Widner /NBAE/Getty Imagesnull

The former Bucks and Sonics big man has shaken off struggles to create an 'excellent situation' for himself.

July, 28, 2015
Jul 28
3:26
PM PT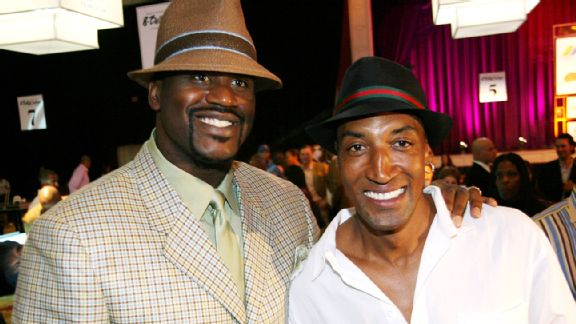 Johnny Nunez/WireImagenull

If this is all for show, it's a really good show.

July, 27, 2015
Jul 27
7:33
PM PT
ESPN.com news services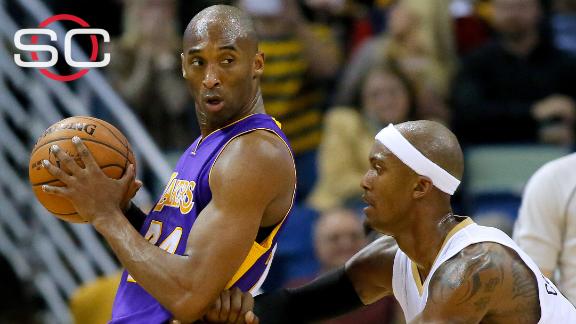 With an infusion of mostly young talent like No. 2 overall pick D'Angelo Russell and Jordan Clarkson and the addition of Lou Williams, the Lakers used their summer league pairings to start experimenting with their lineup. And that might mean a change for Kobe Bryant.
Coach Byron Scott told NBA.com it's possible Bryant could spend time at power forward.
"If we don't get another guard, then Kobe's in that mix," Scott said of a potential switch. "I'm kind of going through those scenarios. But not necessarily as far as who's starting and who doesn't. ... I think [Bryant] will play more 3 than 2. If we can get him at the elbows and at the mid-post, the more effective he'll be.
"I don't think he needs to be using up the whole 94-foot floor. If we can cut that down some, I think that saves his legs as much as possible. But if we can get him where he operates best, which to me is elbows on each area, top of the key, at the pinch post, at the mid-post, then I think he can be real effective for us."
Russell and Clarkson played long stretches together in Las Vegas, and Russell felt encouraged about sharing a backcourt with Clarkson.
"He seems like an easy guy to play with," Russell told ESPN.com. "He's a fast-paced guard, very up-tempo, and I'm the same. I'm not as light and fast as him, but I try to pass and keep it that way."
Scott said the franchise's goal through the draft and free agency was to become more versatile, and he thinks the team has accomplished that.
July, 27, 2015
Jul 27
3:56
PM PT
The NBA's 2016 free agency will present a math problem. Currently, the league has about $1.7 billion in committed salary, including the first-year salaries for 2016 draft picks. For all teams to merely spend up to the projected $89 million salary cap -- an average they generally exceed -- they'll have to get to nearly $2.7 billion in payroll. That's a $1 billion windfall to be divided among free agents who collectively are making slightly less than $800 million this season.
The exact numbers will change slightly over the next 11 months, but the bottom-line conclusion won't: A bunch of players are about to get sizeable raises over their current contracts. Let's take a look at 10 candidates among the group of players who didn't make fellow Insider Amin Elhassan's list of the top 10 free agents in 2016 from last week.
---
Even after making strides as a jump shooter by reworking his notoriously poor form last season, Kidd-Gilchrist remains a subpar offensive player who provides little spacing from the perimeter -- he didn't attempt a single 3-pointer last season. Yet Kidd-Gilchrist still rates as one of the league's best small forwards by ESPN's real plus-minus because of his defensive dominance; the Hornets allowed 7.8 fewer points per 100 possessions with him on the floor in 2014-15, according to NBA.com/Stats. Kidd-Gilchrist won't turn 22 until September, and if he develops into merely an average offensive player, he'll be a valuable starter for many years to come.
To continue reading this article you must be an Insider