March, 6, 2014
Mar 6
2:16
PM PT
EL SEGUNDO, Calif. -- In an attempt to bust struggling
Lakers
point guard
Kendall Marshall
out of his slump, coach Mike D'Antoni said he will keep Marshall in the starting lineup when the Lakers host the Clippers on Thursday.
After the Lakers' 132-125 loss to the
New Orleans Pelicans
on Tuesday, a game in which
Jordan Farmar
had 20 points and eight assists in 26 minutes while starting the second half at point guard over Marshall, D'Antoni said he was considering a lineup change, but ultimately decided to stand pat.
"[Farmar] will probably finish the [Clippers] game, maybe, we'll watch it," D'Antoni said after shootaround Thursday. "But we're good."
Marshall has gone scoreless in four out of the Lakers' last five games, going 3-for-24 (12.5 percent) overall during that span.
"He has to get out of his slump, mini-slump, and we think the best way to get out of it is to play out of it," said D'Antoni. "You got to be careful with peoples' egos. It's a tough position anyway, and just because somebody is in a little bit of a slump you don't want to exacerbate the problem. That's one. And Kendall is good about distributing the ball, getting it up and throwing the ball up and getting everybody involved."
Marshall was the last player on the Lakers' practice court Thursday, getting up extra shot attempts.
"You miss shots," Marshall said. "You can't expect to shoot 100 percent all the time. It's a part of the game. You're going to miss shots, you're going to go through a slump, but you got to find a way to get out of it."
Marshall, who has averaged 9.4 points, 11.0 assists and 34.3 minutes in 24 games as a starter with L.A. and 7.2 points, 5.3 assists and 21.0 minutes in nine games off the bench, said that he tries not to worry about a starting role.
"It's all about what you do when you're on the court," Marshall said. "Whether that's six minutes, 20 minutes or 40 minutes, you got to make the most of that time. Jordan has been playing great for us, we've played well when he's on the court and he's a great teammate."
Despite Marshall's shot being off lately, he has still dished out double-digit assists in each of the last three games. It is a rare feat by the second-year player. While Marshall totaled zero points and 10-plus assists in two of the last three games, the rest of the league combined has just three games like that all season, according to ESPN Stats & Info.
"Obviously I'm still able to get my teammates involved," Marshall said. "So, as long as I'm doing that, the scoring is a bonus. But the main thing for me, what I strive in, is getting teammates involved."
Perhaps the matchup with the Clippers'
Chris Paul
will motivate Marshall. Paul, who Marshall said was the best point guard in the league, has become a bit of a mentor to the fellow ACC product (Paul went to Wake Forest, Marshall went to North Carolina) and Marshall even participated in Paul's camp when he was younger.
"He's kind of been like a big brother to me, honestly," Marshall said. "From my time late in high school to throughout college, he was always giving me a word of advice and this summer, even when I went through being waived and stuff, he was there talking to me and everything. So, he's been great for me and he's a guy that I really look up to."
Paul has helped Marshall's confidence grow during his unconventional path in the NBA, from being traded by the team that drafted him (Phoenix) after just one season, to being waived by the
Washington Wizards
to being called up from the Delaware 87ers of the D-League by the Lakers.
"Just telling me that I am a player in this league and guys are going to go through these types of things all the time," Marshall said of Paul's advice. "You just have to find a way to fight through it."
If Marshall doesn't retain his starting spot moving forward, he could soon find himself competing with
Xavier Henry
for back-up point guard minutes. Henry, back on the court this week for the first time since a bone bruise in his right knee sidelined him in late December, will get a chance to run point also.
"We could go bigger which helps a lot of the mismatches," D'Antoni said. "Yes, it's something we want to try. I don't know if we're quite ready yet. But it's something we want to look at in the last 20 games."
Hill out
Lakers forward
Jordan Hill
will not play against the Clippers and is considered day to day because of a sore right knee. Hill had already found himself out of D'Antoni's rotation, collecting two straight Did Not Play – Coach's Decisions in the Lakers' last two games.
March, 6, 2014
Mar 6
2:57
PM PT

By Joe Kaiser
ESPNLosAngeles.com
Archive

Kendall Marshall
was relegated to the bench at the start of the second half of Tuesday's game against New Orleans, sparking the possibility that he could be supplanted in the starting lineup by
Jordan Farmar
as soon as Thursday's game against the rival Clippers. Will that be the case?
To continue reading this article you must be an Insider
March, 6, 2014
Mar 6
9:07
AM PT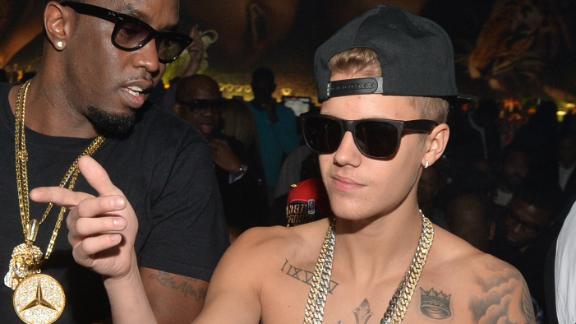 STOP ME IF you've heard this one before: Last month a topless Justin Bieber ambled into a West Hollywood Starbucks in search of a caramel apple macchiato. When the barista asked the troubled pop star to find a shirt, the Biebs lost his cool, threatening to have a bodyguard "kick his ass." Enter Blake Griffin, who rose from a nearby table to keep the peace, but when the tiny Canadian stepped up to the Clippers big man -- SMACK -- Griffin sent Bieber to the floor, then out the door, crying. And the world rejoiced.
One problem: Starbucks doesn't offer a caramel apple macchiato.
Also, it never happened. The tale came courtesy of EmpireSports.co, a satirical sports website that its founder (and Biebs-Griffin author), Aaron Smith, thinks of as a social experiment proving that "there is a certain percentage of people who will believe just about anything." But that's not to say there's not an art to the sell in this industry. Posting stories from his house in Sellersburg, Ind., on Feb. 8, Smith reached for the most volatile star in the click-bait galaxy. "Everybody hates Bieber," he recalls thinking. "All I have to do is put him in a fight with a nice athlete." That's when Griffin came to mind. "I needed a large LA guy," Smith explains. "If Blake slapped him just once, he'd cry. That'd be hilarious."
And for millions, it sure was. By the time the hungry cyberknuckleheads -- this writer included -- had finished retweeting Empire's fiction, we'd crashed its server and made a national hero out of an unsuspecting baller.
March, 6, 2014
Mar 6
8:47
AM PT
By Justin Page, ESPN Stats & Information
ESPNLosAngeles.com

The Clippers and Lakers meet tonight -- and oh my how the tables have turned. The Clippers lead the Lakers by 20.5 games in the standings, which would by far exceed their best finish in front of the Lakers since their first season in L.A. (1984-85). In fact, prior to Chris Paul's arrival the L.A. Clippers' best finish in front of the Lakers was just 3 games.

The Clippers' first season in Los Angeles came in 1984-85. From that point through 2010-11, which was the season prior to acquiring Paul, they posted a .349 win percentage -- worst in the NBA during that span. During that same timeframe, the Lakers had a .659 win percentage -- best in the NBA.


The Clippers are 6-3 in head-to-head games against the Lakers since acquiring Paul (won 5 of the last 6). From 1984-85 through 2010-11 (season before CP3 arrived), the Clippers were just 28-95 against the Lakers (.228 win pct).


Since the Clippers traded for Paul prior to the start of the 2011-12 season, the Clippers have posted a .657 win percentage, 5th best in the NBA. The Lakers, meanwhile, have gone just 107-102 -- the 14th best record in the league.


Paul is averaging 20.5 points and 11.9 assists per game in 28 career games against the Lakers. Paul and Isiah Thomas are the only players in NBA history with career averages of at least 20 points and 10 assists against the Lakers (min. 5 GP).


While the Clippers have championship aspirations this season, the Lakers will be looking for a quick rebuild through a high draft pick and upcoming salary cap flexibility. But it's worth noting, Kobe Bryant's last playoff game came on May 21, 2012 (missed last postseason due to an injury). If the Lakers rebound and make the playoffs next season, it will be almost 3 full years since he played a postseason game.
March, 6, 2014
Mar 6
12:10
AM PT
[+] Enlarge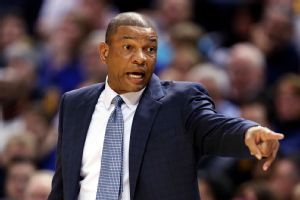 Brian Spurlock/USA TODAY SportsDoc Rivers' arrival to the Clippers has resulted in one clear voice determining the tone of the franchise and where it's headed.
LOS ANGELES -- The show begins promptly at 5:45 p.m. before every home game, and Doc Rivers never disappoints. Ask him about the Los Angeles Clippers' game in a couple of hours, the last round of golf he played, David Stern's retirement, Blake Griffin's evolution, a free agent the Clippers might be recruiting, or Clayton Kershaw's $215 million deal and Rivers is money. He's quick with a joke and pitch perfect with soundbytes, he remembers inside jokes from three games ago, he can be interesting and insightful, and he's always, always on message.
Of all the things Rivers has accomplished in his first season coaching the Clippers -- and if you asked that during one of those pregame sessions he'd tell you he hasn't accomplished anything until the playoffs -- this is one of the most significant.
In only eight months, Rivers has become the voice of this franchise. He is unquestionably in charge. It is unquestionably his team.
March, 5, 2014
Mar 5
12:16
AM PT
LOS ANGELES -- Now that the
Los Angeles Lakers
' unexpected two-game win streak was snapped by a that's-more-like-it 132-125 loss to the
New Orleans Pelicans
on Tuesday, Lakers fans can get back to what they've become quite adept at over the past several months: looking ahead to the NBA draft.
And while those fans would rather not have to think twice about seeing a Pelicans team that came into the game on an eight-game losing streak completely take it to their team by shooting 59.7 percent from the field and lead by as many as 21 points, there was actually a lesson to be learned in observing New Orleans.
[+] Enlarge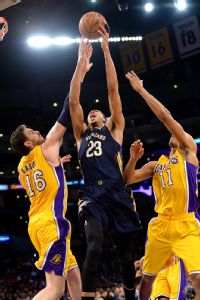 Noah Graham/Getty ImagesAnthony Davis is having a stellar second season for the Pelicans, which prompted coach Monty Williams to say, "Who at 20 is playing like him?"
You see, the Pelicans struck it rich in the draft only two years ago, securing the crown jewel in the 2012 draft by making
Anthony Davis
the No. 1 pick.
Davis isn't just any No. 1 pick, either. His 28 points on 10-for-16 shooting, 15 rebounds and three assists Tuesday was a mere taste of what the second-year big man can do. Heck, it wasn't even his best game against the Lakers this season. The 6-foot-10, 220-pounder put up 32 points, 12 rebounds and six blocks against them back in November.
Talk to people around the league and they'll tell you that Davis is one of a handful of young players they could envision being the linchpin on a championship team.
This isn't meant for the Lakers' faithful to lust over Davis' services (he won't be leaving New Orleans until 2019 at the earliest, unless he's traded), but rather realize that the road map to the future can be a bumpy one.
Even if the Lakers somehow out-tank the four teams with worse records than them down the stretch -- Milwaukee, Philadelphia, Orlando and Boston -- and end up with the best player the draft has to offer, be it Joel Embiid, Andrew Wiggins, Jabari Parker, Julius Randle, Dante Exum or somebody else, there will still be a growth process to endure.
Starting with the draftee himself. Davis had a solid rookie campaign, averaging 13.5 points, 8.2 rebounds and 1.8 blocks, but Pelicans coach Monty Williams said he didn't stand out as the team's best player until New Orleans started to struggle with injuries this season.
"I think this has been a blessing in disguise in that he's been able to stamp his claim as the franchise player," Williams said before Tuesday's game, citing injuries to
Ryan Anderson
and
Jrue Holiday
that have thrust more responsibility on Davis' broad shoulders. "Now, when those guys come back, I think they have to adapt to his game. So, with all the stuff that we've been through this year -- no tragedies, just a lot of injuries and things that we can't control -- that's the one thing that, among other things, we can go into the summertime and say, 'We know he is the guy.' "
March, 4, 2014
Mar 4
10:22
PM PT
Associated Press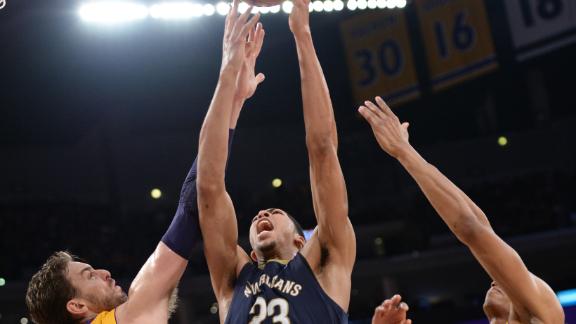 LOS ANGELES -- Anthony Davis had 28 points and 15 rebounds, Eric Gordon also scored 28 and the New Orleans Pelicans beat the Los Angeles Lakers 132-125 Tuesday night to snap an eight-game losing streak.
Brian Roberts scored 10 of his 19 points for New Orleans during a 1 1/2-minute span in the fourth quarter. Tyreke Evans had 24 points and 11 assists, helping the Pelicans salvage the finale of a five-game road trip that included a 32-point loss to the Clippers on Saturday night at Staples Center.
The win ended a string of nine straight road losses to the Lakers and was only the third for New Orleans in the last 18 meetings overall -- including a 96-85 victory Nov. 8 in which Davis had a career-high 32 points.
March, 4, 2014
Mar 4
10:18
PM PT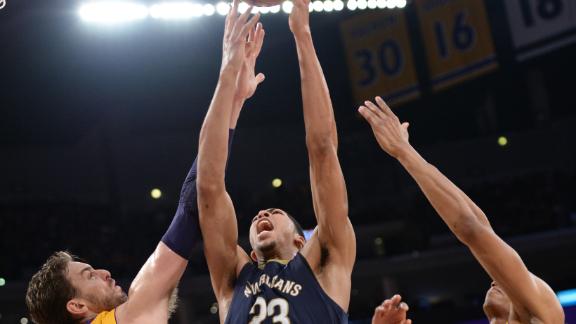 LOS ANGELES -- Confidence was high coming into the night for the
Los Angeles Lakers
. As bad as this season has been, they actually had something to smile about for the first time in forever and were hoping to keep it up with a little celebrating of their own as they hosted the
New Orleans Pelicans
.
L.A. was coming off its most impressive win of the season in Portland on Monday and had the chance to tie its longest win streak of the season at three as long as it took care of the struggling Pelicans who limped into Staples Center, losers of eight straight.
"They never quit trying," Lakers coach Mike D'Antoni said before the game, asked to reflect how his team was finally turning it around. "Sometimes things click and guys play good together at the right time and that gives you confidence.
"It's just taken awhile."
The same could be said about Tuesday night's game, a 132-125 loss.
The Lakers trailed by 12 points after the first quarter and by as many as 21 in the third before mounting a comeback. They had the deficit cut to 10 heading into the fourth and all the way down to four only a couple of minutes into the final quarter after a
MarShon Brooks
basket, but the Pelicans quickly doubled their lead back to eight.
The margin stayed in that range before the Lakers got five straight points from
Jordan Farmar
to cut it to five with 3:38 left.
The Lakers' small-ball lineup worked in spurts, giving the team a chance to score in bunches in the open court when it created stops with its activity on the other end.
The problem was, as it has often been this season, there was no consistency to their effectiveness on defense, which put a lot of pressure on their offense to perform at peak levels to have a chance.
So even though L.A. scored in the 120s, ultimately two missed 3-pointers from
Kent Bazemore
and Farmar in the final minutes ended up doing the Lakers in because, of course, they also allowed the Pelicans to score in the 130s.
They fought to get back into it against New Orleans, but it proved too little, too late, as the Lakers fell to 21-40.
How it happened:
Pau Gasol
scored the first 13 points of the game for the Lakers but was still outscored by
Anthony Davis
17-15 after the opening quarter. It was an omen of what was to come, as L.A.'s offensive power just couldn't match its defensive shortcomings.
What it means:
This one is sure to take some wind out of the Lakers' sails. Even though L.A. was on the second night of a back-to-back, the Pelicans were on the last day of an eight-day trip and should have been ripe for the picking.
Hits:
Gasol scored a season-high 29 points on 10-for-15 shooting to go with 12 rebounds and four assists.
Farmar started the second half at shooting guard and finished with 20 points and eight assists.
Xavier Henry
looked a bit like his old self in his second game back from his right knee injury, scoring 12 points in 14 minutes to go with two assists and an impressive open-floor dunk.
Bazemore tied his career high with 23 points, including 13 in the third when L.A. tried to get back in the game.
Jodie Meeks
scored 17 points on 7-for-12 shooting.
Misses:
L.A.'s defense allowed New Orleans to shoot 46-for-77 (59.7 percent).
The Lakers had 14 turnovers leading to 18 points for the Pelicans and were outrebounded 39-30.
Stat of the game:
24. The Pelicans had three players score 24 points or more in
Tyreke Evans
(24),
Eric Gordon
(28) and Davis (28).
Up next:
The Lakers get the day off Wednesday before another back-to-back set, at home on Thursday against the
Los Angeles Clippers
and on the road Friday against the
Denver Nuggets
.
March, 4, 2014
Mar 4
9:18
AM PT
ESPN.com news services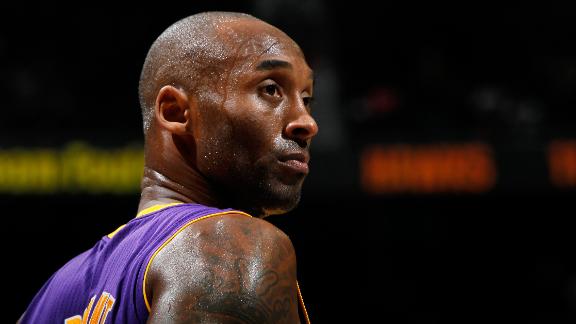 Kobe Bryant plans to use the Los Angeles Lakers' dismal 2013-14 as motivation for next season.
And he's hoping his teammates will do the same.
Bryant, speaking this weekend during an appearance to promote his new Nike Kobe 9 Elite shoe at Westfield Culver City mall, told Power 106 radio in Los Angeles that he's looking forward to getting revenge on all those doubters next season.
"This year, we all know it's been a real tough year for us, right?" Bryant told Power 106, according to Lakersnation.com. "So what I'd like everybody to do is to really just sit back and just absorb this year. Take it all in. Sit back and watch and listen and hear all the hate that's being thrown at us and remember every person that's kicking you when you're down, because next year it ain't gonna be this way.
"Appreciate it now. Let it sit in now, because revenge is sweet and it's quick."
The Lakers, ravaged by injuries all season, were tied for last place in the Western Conference with a 21-39 record entering Tuesday night's home game against the New Orleans Pelicans.
Bryant, meanwhile, hasn't been able to help. He missed the team's first 19 games while recovering from a torn Achilles in his left leg suffered last season, returned to play six games, then was sidelined Dec. 17 with a fracture of the lateral tibial plateau in the knee. He's expected to be re-evaluated in about two weeks after dealing with continued pain, swelling and soreness in the knee.
Bryant told Power 106 that proving those who had a lack of faith in the Lakers and his recovery wrong is what fuels the five-time NBA champion now.
March, 4, 2014
Mar 4
12:14
AM PT
PORTLAND, Ore. -- The matchup, on paper at least, between the 6-foot-7, 215-pound
Wesley Johnson
and the 6-11, 240-pound three-time All-Star in
LaMarcus Aldridge
seemed as one-sided as the
Portland Trail Blazers
putting their 23-7 home record and five-game win streak on the line against the
Los Angeles Lakers
' 10-21 road mark on Monday night.
But there Johnson was with 7.1 seconds left in the fourth quarter and the Lakers trailing 106-105. There he was standing some 40 feet from the basket out at the Blazers' pinwheel logo near center court -- ready to show with his speed, quickness and athleticism in one blur of a play why all of it can actually be a beneficial roster decision for Los Angeles.
[+] Enlarge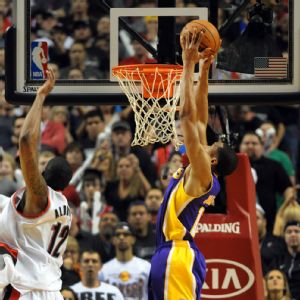 Steve Dykes/USA TODAY SportsFleet-footed Wesley Johnson dropped Monday's winner over the taller LaMarcus Aldridge in Portland.
Johnson took two slow steps toward the 3-point line. As soon as he saw
Kent Bazemore
receive the ball from the referee on the sidelines and get ready to inbound it, Johnson turned on the turbo jets to run around Aldridge, who was positioned between him and the basket.
Even though Johnson had the first step (thanks to a nice back screen by
Jordan Farmar
) he still was giving up four inches in height to Aldridge, who was closing quickly. That's where his 37-inch vertical jumping abilities (as opposed to Aldridge's 30-inch vert) came into play.
In the blink of an eye, Johnson was catching Bazemore's lob pass at the rim for the winning layup.
Not only was it a victory for the down-on-their-luck Lakers, their second straight at that, it was a win for coach Mike D'Antoni, who is convinced that Lakers' best chance to compete is by implementing his small ball (or "skilled ball," as he prefers to call it) approach to the game.
"I know there's some controversy out there and you guys [the media] have y'all's opinion, but I don't think they're right and I think Wesley is doing an unbelievable job of guarding and he can run the floor," D'Antoni said. "Just watch how many times he runs the floor. It opens it up for everybody. And when you do that, it's easier to play the game."
Things looked easy for Johnson out there, as he filled up the stat sheet with 14 points on 7-for-11 shooting (while Aldridge needed 19 shots to get his 21 points), seven rebounds (compared to six for Aldridge), four assists, two steals and two blocks.
"The object is to really just to get him uncomfortable," said Johnson, who had the same challenge against
Marc Gasol
and
David West
last week and will have to try it again against
Anthony Davis
and
Blake Griffin
this week. "Get out and run and just tire him down, so the shots he usually makes, he might come up short with them because he's a little winded."
Beyond Johnson's personal line, his presence helped the Lakers beat the Blazers 32-9 in fast-break points.
"Just run," said Johnson.
D'Antoni couldn't have said it better. He has pleaded with Johnson to just run all season, sometimes growing frustrated when Johnson wouldn't take advantage of his length and quickness to create havoc.
"Wes is probably one of the fastest guys in the league, baseline to baseline," said Bazemore, no turtle himself. "Every time we watch film, we always see him sprinting in the middle of the floor [and drawing the defense's attention] and then we can get anything we want. He's been very pertinent to our few wins here."
It was a great way for Johnson to start the month of March, after he had his best month of the season in February, averaging 13.8 points, 5.6 rebounds, 1.5 blocks and 1.1 steals per game, while shooting 51.1 percent from the field and 50 percent from the 3-point line. He had some major off-court success to boot by getting engaged over the All-Star break.
Considering what's at stake, it was really the best month of his career for Johnson, who already has played for three different teams in his four years in the league after being picked No. 4 out of Syracuse by the
Minnesota Timberwolves
.
Johnson, who is set to become a free agent this summer, is not only playing to impress the Lakers to keep him around, he's playing to prove he belongs in the league, period.
It's a similar boat to the one D'Antoni is in. Regardless of how the first three quarters of the season went, now that D'Antoni has enough healthy players to field a competitive team, his objective over the final 22 games is to prove that he can win next season with this group of players and be allowed to finish out his contract in L.A.
What did Blazers coach Terry Stotts, a popular coach of the year candidate, say was the biggest key to the West's 14th-ranked team in the Lakers beating his third-ranked team in the conference?
"They sustained their style of play from the very beginning," Stotts said, crediting D'Antoni's coaching decision. "They got out in transition. They were aggressive in passing lanes.
"They got us on our heels right away."
Johnson has even made somewhat of a believer out of
Pau Gasol
, who criticized D'Antoni's reluctance to pair him with a true big man just last week.
"I think he's gotten better as the games keep coming," Gasol said. "He's got to get used to guarding a bigger guy, a guy that will try to get the ball close to the basket. And I think he's got a better feel for it now.
"At the same time, I think he's doing a good job also being more active on the offensive end and making sure those bigs have to run and utilize his strengths toward them."
Johnson's spindly frame might not fit the general definition of strength, but he and D'Antoni are proving together there are different ways to exert your will beyond brute force.