May, 6, 2016
May 6
12:02
PM PT

By Baxter Holmes
ESPNLosAngeles.com
Archive
The Los Angeles Lakers announced their 2016-17 preseason schedule Friday, and fans in the Southern California area won't have to travel far to see their team play, unlike last fall, when the Lakers opened preseason play in Hawaii.
This year, the Lakers will play all eight of their preseason games in Southern California or Las Vegas. Specifically, they'll play two games in Anaheim, two in Los Angeles, two in Las Vegas and one each in San Diego and Ontario, Calif.
The Lakers will open preseason against the Sacramento Kings on Oct. 4 at the Honda Center in Anaheim. The Lakers will also face the Golden State Warriors twice, once in Las Vegas and once in San Diego.
The Lakers will close out preseason against the Phoenix Suns on Oct. 21 in Anaheim.
Information about tickets to preseason games is available on the Lakers' website.
The Lakers played two preseason games in Hawaii last year as that was where they held training camp. This fall, the Lakers will hold training camp in El Segundo, Calif., where their training facility is located.
The Lakers finished 17-65 last season, the worst record in franchise history.
May, 5, 2016
May 5
12:36
PM PT
The Los Angeles Lakers might win the lottery, or lose their draft pick entirely.
If they win the lottery -- or get the second or third pick, as the the pick is top-three protected -- there is discussion already about whether they would keep the pick or trade it.
May, 6, 2016
May 6
9:44
AM PT
Juan Ocampo/NBAE/Getty ImagesFestus Ezeli and the Warriors couldn't come to an agreement on a contract extension by Monday's deadline.
The Los Angeles Lakers will not have a center under contract once the 2016-17 salary cap year begins on July 1, so they will look at several free agent targets once we get to that point. According to Sean Deveney of Sporting News, a source claims the Lakers have "interest" in Golden State Warriors restricted free agent Festus Ezeli.
This could be a good fit with Warriors assistant coach Luke Walton taking over the Lakers' head coach job once Golden State's season is over. Ezeli has shown a lot of potential over his four years in the NBA and he could increase that production if he stayed healthy. Ezeli has dealt with knee issues during his time in the NBA and this season he could only play in 46 games. Out of 328 regular season games over the last four years, Ezeili has played in 170 of them.
According to Deveney, an offer sheet that will likely be too high for the Warriors to match is about $50 million over three years.
"Obviously there are health issues you're worried about," one general manager said. "So I don't think you'd want to go beyond three years. But he still has a lot of upside and he can get better in a bigger role."
Ezeli averaged 16.7 minutes, 7.0 points, 5.6 rebounds and 1.1 blocks this season.
May, 6, 2016
May 6
6:42
AM PT
Byron Scott wished he played his veteran players more minutes: The past week gave Byron Scott plenty of time to reflect over losing a dream job he will forever cherish. He believed he would bring the Lakers back to championship glory after experiencing that three times wearing a purple and gold uniform. But as he wore a suit on the sidelines, Scott oversaw the Lakers finish the past two seasons with the worst record in franchise history in consecutive years. -- Los Angeles Daily News
Kobe Bryant to partner with Sports Illustrated on animated film: For a player who devoted countless hours on the hardwood, it did not take long for Kobe Bryant to find his other calling. After sharing during his 20th and final NBA season that he loves storytelling, Bryant made a significant leap toward tackling that craft. Bryant's production company, "Kobe Studios," partnered with Sports Illustrated Group & Believe Entertainment Group to produce various multi-platform video projects. -- Los Angeles Daily News
May, 4, 2016
May 4
9:23
AM PT
Elias SteinNBA Quiz

Four strong cultures in the NBA have endured for at least a decade: the San Antonio Spurs, the Miami Heat, the Los Angeles Lakers and Houston Rockets. Find out which one fits you best.

May, 4, 2016
May 4
6:00
PM PT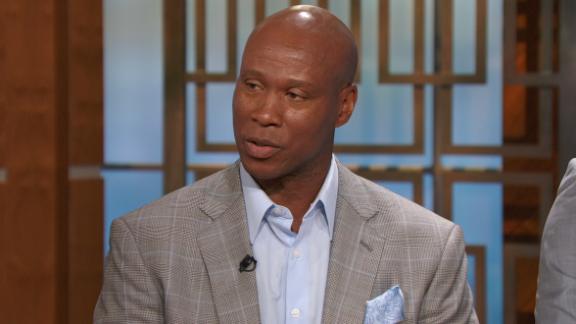 Former Los Angeles Lakers head coach Byron Scott said he was "surprised" and "shocked" that he was fired from his position last week, adding that he believed management would give him at least one more season to try to turn around the rebuilding team.
Discussing Lakers' brass Wednesday on ESPN's The Jump with Rachel Nichols, Scott said, "When you have conversations with guys, you take them for their word. And that's what I did. Our conversation a couple of years ago was, 'This is a rebuilding process. It's going to take two to three years. It's going to be very tough. Are you OK with that?' And as I stated, I said, 'Yeah I'm OK with it. Are you guys OK with it? If you can deal with it, I can deal with it.'"
The Lakers parted ways with Scott after the team posted their two worst seasons ever under him, winning just 38 games in that span and posting a franchise-worst 17-65 record this past season, the second-worst record in the NBA.
Scott's deal with the team included a team option for next season that was not picked up. Earlier this week on the "Dan Patrick Show," Scott said the Lakers' decision "blindsided" him, which Scott explained further Wednesday.
"And so when I said I was 'blindsided' by it, I figured I at least had another year to get this thing turned around, and I was preparing for that and looking forward to next year," Scott said on ESPN's The Jump. "And then boom, that happened, and I said, 'Wow.'
"That kind of surprised me, shocked me a little bit, and then went home, thought about it for a few hours, woke up Monday morning, and said, 'Hey, I'm going to go to the gym to get a workout in and start thinking about life after coaching.'"
When Scott, who won three championships with the Lakers as a player in the 1980s, was informed of the Lakers' decision, he said he didn't immediately ask why he wasn't given another year.
May, 4, 2016
May 4
1:54
PM PT
May, 4, 2016
May 4
1:42
PM PT
May, 4, 2016
May 4
10:24
AM PT
Noah Graham/NBAE/Getty Images
Golden State Warriors starting small forward Harrison Barnes will enter July as a restricted free agent after he and the team failed to finalize an extension by the deadline on Nov. 2. Barnes will draw a lot of attention on July 1 and one of the teams that might have interest is the Los Angeles Lakers.
"I think he's capable of averaging 18 a game here if the Lakers sign him and brought him here." Lakers analyst Mychal Thompson said during his show on ESPN LA radio, according to Bay Area News Group. "I think he could be more of a featured scorer, maybe a No. 2 option, maybe even a No. 1 on certain nights. He's capable of putting up in the high-20s. He's a very good shooter, can get to the basket, very athletic. He just hasn't been asked to do very much in Golden State, but coming here, he'd be asked to do more, and I think he could."
The Lakers will have at least $57 million in salary cap room once July begins, so they can easily offer Barnes a max contract that could start around $21 million. The Warriors are expected to match most potential offer sheets, however a max deal might be too high for them.
With Luke Walton leaving the Warriors to take the Lakers' head coach job, he might ask Jim Buss and Mitch Kupchak to speak with Barnes on July 1. The Lakers need to upgrade the small forward position and that might be their priority in free agency should they have to send their 2016 first round pick to Philadelphia.