October, 9, 2015
Oct 9
10:23
AM PT
ESPN.com news services
The NBA has suspended Utah Jazz forward Trevor Booker one game without pay for his altercation with Los Angeles Lakers center Roy Hibbert in a preseason game earlier this week.
Hibbert approached Booker during a stop in play at the 7:14 mark of the third quarter during Tuesday's game. The players got in each other's faces before Booker took an open-handed swing at Hibbert, who was held back by his teammates.
Shortly thereafter, Booker was assessed two technical fouls and ejected from the Jazz's 117-114 overtime win at the University of Hawaii. Hibbert remained in the game.
Assuming he is healthy, Booker will serve the suspension during the Jazz's season opener at the Detroit Pistons on Oct. 28.
Information from ESPN's Baxter Holmes was used in this report.
October, 8, 2015
Oct 8
11:43
PM PT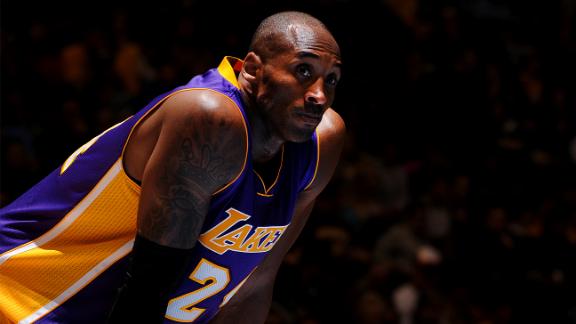 ONTARIO, Calif. -- Early in the second half of the Los Angeles Lakers' 105-97 preseason loss to the Toronto Raptors on Thursday, a fan shouted from the stands at longtime star guard Kobe Bryant: "You ain't no 93!"
The fan was referencing Bryant's No. 93 ranking in ESPN's #NBArank project, which counts down the NBA's top players for this upcoming season.
Bryant, a five-time NBA champion and the third all-time leading scorer in NBA history, laughed when asked whether he'd heard such comments from fans defending him.
"Yeah, I heard a couple of them," he said with a smile after scoring 16 points on 5-of-11 shooting in nearly 22 minutes. "I don't need to defend that [ranking]. Nobody does, really."
Pressed on what he thought of the ranking, Bryant said, "Please don't ask me about silly stuff like that."
After the release of last year's rankings, in which he was No. 40, Bryant voiced his displeasure.
"I've known for a long time [that] they're a bunch of idiots," Bryant said last October, referring to the ranking as "silly" and "laughable."
For the 2015 edition of #NBArank, 101 members of the ESPN Forecast panel (analysts, writers, researchers, editors, etc.) predicted how much each NBA player would contribute to his team's ability to win games, factoring in both his quality of play and minutes played.
The panel, founded in 2008, has been ranking NBA players since the lockout of 2011.
In the first three editions, Bryant ranked seventh, sixth and fourth (in a special edition of #NBArank published shortly before his Achilles injury).
October, 8, 2015
Oct 8
9:59
PM PT
Associated Press
ONTARIO, Calif. -- Kyle Lowry scored 25 points and DeMarre Carroll added 10 points and six rebounds in the Toronto Raptors' 105-97 preseason win over the Los Angeles Lakers on Thursday night.
Kobe Bryant suited up for his third straight preseason game and scored 16 points at Citizens Business Bank Arena in just over 20 minutes of play, a number that coach Byron Scott said was predetermined.
RAPTORS: Lowry missed the Raptors' second preseason game with a sore right groin, but there was no indication of any lingering effects as he scored 14 second-half points, including nine straight in the third quarter.
LAKERS: Julius Randle led the Lakers with 17 points. Lou Williams scored 14 against his former team.
MISSING: Lakers guard D'Angelo Russell sat out with a bruised glute. The first-round draft pick was hurt in Tuesday's preseason game, a loss to Utah in Hawaii. Brandon Bass was held out after MRIs revealed a bruised left patella.
STAR WATCH: Bryant's line included three assists and three rebounds. Metta World Peace scored six points.
UP NEXT: The Lakers will host Maccabi Haifa on Sunday night in their first preseason game at Staples Center. The Raptors return home to host the Minnesota Timberwolves on Monday night.
October, 8, 2015
Oct 8
1:46
PM PT
By One Nación
ESPNLosAngeles.com
Archive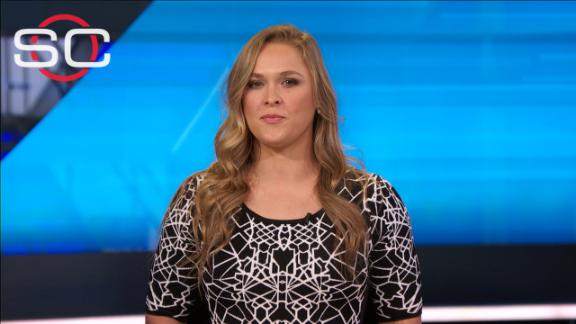 It's October.
Like trips to the Pumpkin Patch, it's the dawn of the NBA season and we're flooded with various opinions on Los Angeles Lakers star and Kobe Bryant.
UFC star Ronda Rousey would like to be added to the list.
August, 13, 2015
Aug 13
1:35
PM PT
October, 7, 2015
Oct 7
2:53
PM PT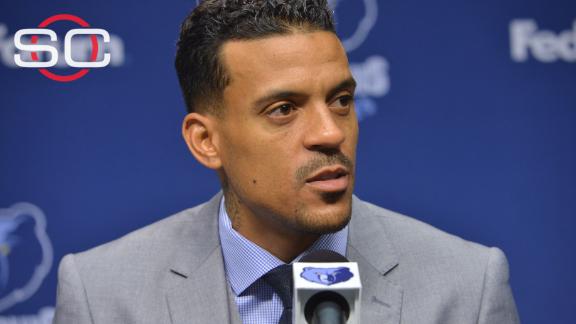 New York Knicks coach Derek Fisher and Memphis Grizzlies forward Matt Barnes were involved in a physical altercation Saturday night in Los Angeles during a party at the home of Barnes' ex-wife, sources confirmed to ESPN.com on Wednesday.
When Barnes arrived at the home, he got physical with Fisher, sources said. But Fisher did not show any outward physical injuries when he returned to practice on Tuesday. Fisher told Knicks officials he had enjoyed spending time with his children over the weekend, sources said.
Barnes and Fisher played together with the Los Angeles Lakers from 2010 to 2012 and were said by one former teammate to be "very close" at the time.
Barnes is in training camp with the Grizzlies, who were training for a bit in Santa Barbara. Barnes was elsewhere in L.A. when he was told that Fisher was at the home, a source told ESPN's Ramona Shelburne. Fisher had flown to California after practice on Saturday to visit his children.
The Knicks had Sunday off; Fisher missed the practice on Monday because of travel problems, the team said.
The Knicks, Grizzlies and the NBA became aware of the incident and were gathering information, sources told ESPN.com. A league spokesman said it was premature to comment.
Fisher said before Wednesday night's preseason game in New York against Brazil's Paschoalotto Bauru that he was focused on the game. He declined to offer specifics on the incident.
The New York Post, which earlier reported the altercation, reported that Fisher and Barnes' ex-wife, Gloria Govan, a star on the show "Basketball Wives LA," are in a relationship. Fisher filed for divorce from his wife, Candace, in March.
October, 7, 2015
Oct 7
1:02
PM PT
By Micah Adams, ESPN Stats & Information
ESPNLosAngeles.com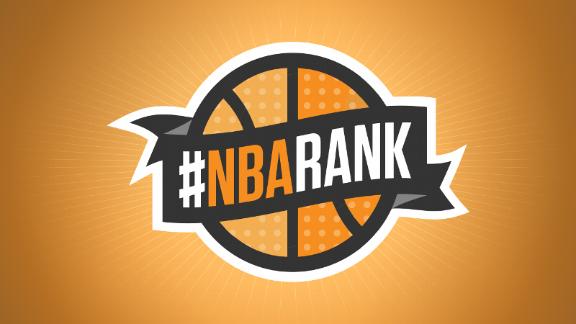 ESPN.com's #NBArank project is counting down the NBA's top players for this upcoming season. Over 100 NBA experts from across ESPN (including analysts, writers, researchers and editors) participated in this season's #NBArank project with the goal of ranking players in terms of both quantity and quality of each player's contributions to his team's ability to win games in the upcoming season.
The countdown continued on Wednesday with Nos. 100-91, with Kobe Bryant coming in at No. 93. Bryant was ranked No. 6 in the 2012-13 countdown, then dropped to No. 25 the following season and was No. 40 last year.
At No. 93, Bryant is still the highest-ranked player on the Los Angeles Lakers. Every other team in the NBA has at least one player ranked higher than Kobe, making him the lowest-ranked "best player" on any team.
Bryant is slated to make $25 million this season, more than any other player in the NBA, and his $54 million over the past two seasons is by far the most of any player. We take a look at why Kobe has fallen so far:
Recent production

In the 41 games Bryant's played over the last two seasons, he has averaged 21.1 points per game while shooting under 38 percent from the field. That's the worst field goal percentage over any two-year stretch in the shot-clock era in which a player averaged at least 20 points per game.
There were 18 games last season in which Bryant took at least 20 shots. He did not make half of them in any of those 18 games.
So why has his shooting percentage dropped?
Bryant is not getting as many close looks as in the past. Last season, just 25 percent of his points came in the paint, the lowest mark of his career; entering last season 34 percent of his career points came in the paint.
He is also not getting as many open looks. Last season, Bryant took 15 shots per game in which a defender was within 4 feet -- the highest average of any player in the NBA.
All this adds up to Bryant ranking 175th in half-court points per play out of the 185 players with at least 500 plays in the half court last season.
Less efficient


ESPN's real plus-minus measures a player's impact on team performance per 100 possessions. In general, it passes the smell test. The top five from a year ago? Stephen Curry, Kawhi Leonard, James Harden, LeBron James and Anthony Davis. There is also an offensive and defensive component.
Bryant ranked 245th in RPM last season. His rating on the defensive end ranked among the 20 worst in the entire NBA.
Though he has been less efficient, the on-the-surface numbers are still there for Bryant. Last season, he was one of only five players to average 20 points, five rebounds and five assists. The others? LeBron James, Russell Westbrook, James Harden and Blake Griffin.
What to expect moving forward

The 2015-16 season will be Bryant's 20th in the NBA; he will break a tie with John Stockton for the most seasons played for one team in NBA history. Bryant will also become the first guard in NBA history to play a 20th season.
Can he stay healthy? There's not much to go on historically to project health. Only five other players -- Kareem Abdul-Jabbar, Kevin Garnett, Moses Malone, Robert Parish and Kevin Willis -- stuck around long enough to play a 20th season. Only Abdul-Jabbar and Parish managed to play in 60 games that season.
This will be Bryant's age-37 season. Out of the 72 NBA seasons by guards age 37 or older, two averaged 20 points per game (both of Michael Jordan's Wizards seasons), 18 averaged double figures in points per game and 23 played in at least 70 games.
October, 5, 2015
Oct 5
10:27
AM PT
Elias Stein
The first in a series on how league insiders view the Lakers' rebuild.
Kobe Bryant runs into the noise, the deafening roars and the thumping music blasting throughout Staples Center.
"And at the other guard, 6-foot-6, in his 21st campaign from Lower Merion High School ..." arena announcer Lawrence Tanter bellows, but he's drowned out by a thunder of cheers.
An injury-free Bryant buries a contested jumper just after tip-off, and as he sprints and cuts, shaking 25-year-olds like he has for decades, it's as if he, at age 38, is not only beating Father Time but turning back the clock.
The game ages into the fourth quarter, the score tight, and, as usual, the ball finds Bryant's hands, just like old times, and he comes through, once again, sending the crowd into a frenzy. It's another game-winner, another highlight for the all-time reel.
Could it get any better?
This is the dream scenario for the final chapter of Kobe Bryant's career, the storybook ending for one of the greatest players of the NBA's glamour franchise. Bryant has only one season remaining on his contract -- his 20th with the Lakers, the most in NBA history for any player with a single franchise. But Bryant hasn't committed to making 2015-16 his farewell tour, leaving the door open for another season thereafter.
Such a turn of events would be a godsend for some Lakers fans, many of whom worship at the altar of Bryant. Numerous people around the NBA, however, say Bryant deciding to play beyond this upcoming season would be the Lakers' worst nightmare.
"They've got to get rid of Kobe," a scout said.
"You let him walk," an agent said.
"Get rid of Kobe by whatever means necessary," an executive said.
Of the 24 league insiders -- team executives, agents, scouts, etc. -- ESPN spoke with for this story, only one said the Lakers should definitely bring Kobe back if he decides to extend his career past his current contract.
Thirteen said the Lakers must move on from Bryant regardless. The rest said Bryant's health this season will dictate how he and the Lakers should approach his future.
If Bryant remains healthy? Then, the insiders said, the Lakers should dream up offers, light on cash and playing time and heavy on mentoring, designed to push Kobe out without looking like it.
However, there was considerable skepticism among those interviewed that the Lakers would cut ties with Bryant after next season or in the years to come for various reasons: financial, fear of backlash from fans, or simply that he holds too much power over the organization.
"They've created a monster there," one executive said, "and it's hard to get out of it until he actually goes away."
---
"I tried to be as direct as possible and show him in front of the other players how his selfish mistakes were hurting the team. During one film session, I said, 'Now I know why guys don't like playing with you. You've got to play together.' I also indicated to him that if he didn't want to share the ball with his teammates, I would gladly work out a trade for him." -- Phil Jackson in his 2013 book, "Eleven Rings."
Bryant has long carried the reputation as a poor teammate, one bestowed upon him by ex-teammates and coaches, namely Jackson.
But now, with Bryant in the twilight of his career, how he works alongside the young players on the roster might be the most important factor for the team's present and future.
Having largely struck out in free agency, the Lakers are heavily invested in youth. D'Angelo Russell was the No. 2 overall pick this year. Julius Randle
October, 7, 2015
Oct 7
8:57
AM PT

By Baxter Holmes
ESPNLosAngeles.com
Archive
Jay Metzger/NBAE via Getty ImagesJulius Randle had 16 points on 7-of-12 shooting, five rebounds, four assists and three steals on Tuesday against the Jazz.
HONOLULU -- The Julius Randle that the Los Angeles Lakers hoped to see last season was on full display Tuesday night.
The 2014 No. 7 overall draft pick who broke his leg in his NBA debut a year ago pushed the ball up the floor and handled it like a speedy guard, despite his 6-foot-9, 250-pound frame.
The former Kentucky standout pounded his way to the rim using brute strength and his quick feet.
And he threw down several dunks, one of which came on the fast break and made Jim Buss, the Lakers' part-owner and executive vice president of basketball operations, leap from his courtside seat, throw his balled fists into the air and cheer.
Randle finished with 16 points on 7-of-12 shooting, five rebounds, four assists and three steals in 26 minutes in the Lakers' 117-114 preseason overtime loss to the Utah Jazz at the University of Hawaii at Manoa's Stan Sheriff Center.
Afterward, praise poured in from Randle's teammates, especially Kobe Bryant.
"He was excellent," Bryant said. "He played extremely hard. He played extremely well. He put the ball on the floor, he made plays, attacked the rim, offensive glass, moved his feet defensively. He was very sharp."
Randle looked especially sharp after grabbing the ball on the defensive end and then pushing it up the court on several occasions.
"It's not normal to see a guy that size move his feet so well and have such quick hands and be able to push the ball on the break ..." Bryant said. "It's pretty phenomenal."
Any comparisons come to mind?
"He's Lamar Odom in a Zach Randolph body," Bryant said.
Lakers center Roy Hibbert took it one step further.
"Julius is an animal," Hibbert said. "He's the future of this team. He's the future face of the NBA. That boy can play. The things that he does at his size, dribbling the ball up the court, dunking. The sky is the limit. I've never seen anybody like him."
October, 7, 2015
Oct 7
8:02
AM PT

By Baxter Holmes
ESPNLosAngeles.com
Archive
AP Photo/Marco GarciaKobe Bryant had 13 points on 5-of-9 shooting in almost 21 minutes against the Jazz on Tuesday.
HONOLULU -- Kobe Bryant looked night-and-day different in his second preseason game, so much so that Los Angeles Lakers coach Byron Scott couldn't stop gushing about his team's 37-year-old star.
"I don't know if it's a rebirth or what, but he looked really good and just very fluid in his movements," Scott said of Bryant after the Lakers' 117-114 overtime loss to the Utah Jazz on Tuesday at the University of Hawaii at Manoa's Stan Sheriff Center.
Bryant swooshed his first two shots, a midrange jumper and then a 3-pointer from the right wing, and he finished with 13 points on 5-of-9 shooting in nearly 21 minutes.
"I feel fine," Bryant said. "The timing is not perfect yet, but it'll get there pretty quickly."
Bryant scored five points on 1-of-5 shooting in 12 minutes during the Lakers' preseason loss to Utah on Sunday, his first game in nine months since suffering a torn rotator cuff in his right shoulder that ended his 2014-15 season after 35 games.
Bryant said that he's past the recovery phase of his injury.
"It's just getting the timing down to feel like myself," he said.
Scott believes that Bryant looked close to his old self Tuesday.
"I thought he looked great," Scott said. "He was very lively, getting up and down the floor defensively. I thought he was fantastic."
Bryant was much more efficient in the second game, finishing with three assists to go along with two rebounds. He added a steal and shot 2-of-5 from 3-point range.
"I talked to him earlier [Tuesday] morning, [and] he said he felt great," Scott said. "Then during the game, I just told him, 'You look great.' You look like you're lively, light on his feet, running well, moving extremely well."
But Scott said the Lakers will stick to the game plan of giving Bryant limited minutes throughout the preseason and basing each decision of playing time on how Bryant feels.
October, 7, 2015
Oct 7
7:36
AM PT
HONOLULU -- Utah Jazz forward Trevor Booker was ejected from a preseason game on Tuesday after taking a swing at Los Angeles Lakers center Roy Hibbert.
Hibbert approached Booker during a stop in play at the 7:14 mark of the third quarter, and the players got in each other's faces before Booker took an open-handed swing at Hibbert.
But before the two could further engage each other, Hibbert was held back by his teammates. Shortly thereafter, Booker was assessed two technical fouls and ejected from the Jazz's 117-114 overtime win at the University of Hawaii at Manoa's Stan Sheriff Center. Hibbert remained in the game.
"That's what normally happens, but I'm happy to have teammates that will have my back," Hibbert said.
And of Booker?
"I ain't worried about him," Hibbert said "I'm not going to speak on that."
Hibbert, who joined the Lakers in an offseason trade with the Indiana Pacers, finished with 16 points and 11 rebounds in 32 minutes.
"I just wanted to be aggressive," Hibbert said. "It's preseason so you don't really take too much about the wins or the losses, but it's just how you play and just play with aggression and play together like you did. I like what I saw, even though we lost. There was a lot of good things in there."