February, 12, 2016
Feb 12
6:17
PM PT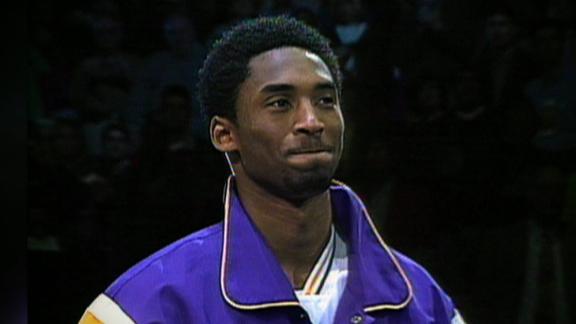 TORONTO -- "Kobe! Kobe! We're from Toronto. We just wanted to give you a retirement gift," the local radio station reporter said, pushing a cream-colored envelope and shimmering red gift bag replete with a white bow across the table.
"Dear Kobe," the envelope read in cursive, and inside the bag: a bottle of Brio, a sweet Italian soda produced in Canada.
"Ah, thanks, man," Kobe Bryant said, nodding before taking both gifts and carefully placing them beside his feet.
By that point Friday, the Los Angeles Lakers icon was nearly one minute into a 25-minute media session leading up to his final All-Star Game on Sunday at the Air Canada Centre. Four questions had been lobbed his way; nearly 70 more would follow, including if Bryant would miss talking to the media after he bids the NBA adieu.
"I'm not going to lie to you," he said with a smile, "and say 'yes.' "
But that early gesture epitomized the circus that has surrounded the 18-time All-Star throughout his season-long farewell tour, and it set the tone for the array of odd questions and unusual gifts to come, including a portrait depicting a samurai sword-wielding Bryant standing on the Lakers half-court logo in a purple kimono.
As usual this season, Bryant's responses were thoughtful, with an occasional dose of humor mixed in, such as when he was asked what it takes to secure entrance into the "vino club," a reference to Bryant's sobriquet (vino) that he has aged well.
"Well, to be old in age and young in spirit, how about that?" Bryant asked.
With a laugh, he then added, "You like the connection I made to wine with 'spirit'? Did you catch that?"
Of Sunday's game, Bryant, who will start, said he has "zero" inclination to win his fifth All-Star MVP award. He said he doesn't expect to play many minutes, either.