May, 4, 2016
May 4
6:00
PM PT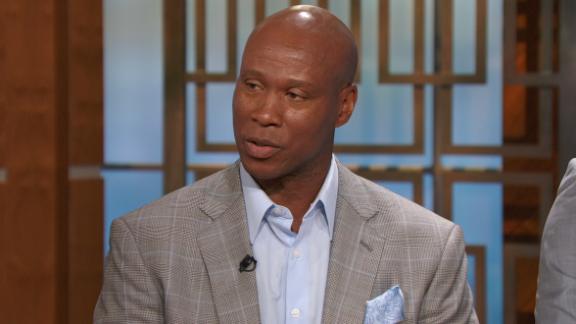 Former Los Angeles Lakers head coach Byron Scott said he was "surprised" and "shocked" that he was fired from his position last week, adding that he believed management would give him at least one more season to try to turn around the rebuilding team.
Discussing Lakers' brass Wednesday on ESPN's The Jump with Rachel Nichols, Scott said, "When you have conversations with guys, you take them for their word. And that's what I did. Our conversation a couple of years ago was, 'This is a rebuilding process. It's going to take two to three years. It's going to be very tough. Are you OK with that?' And as I stated, I said, 'Yeah I'm OK with it. Are you guys OK with it? If you can deal with it, I can deal with it.'"
The Lakers parted ways with Scott after the team posted their two worst seasons ever under him, winning just 38 games in that span and posting a franchise-worst 17-65 record this past season, the second-worst record in the NBA.
Scott's deal with the team included a team option for next season that was not picked up. Earlier this week on the "Dan Patrick Show," Scott said the Lakers' decision "blindsided" him, which Scott explained further Wednesday.
"And so when I said I was 'blindsided' by it, I figured I at least had another year to get this thing turned around, and I was preparing for that and looking forward to next year," Scott said on ESPN's The Jump. "And then boom, that happened, and I said, 'Wow.'
"That kind of surprised me, shocked me a little bit, and then went home, thought about it for a few hours, woke up Monday morning, and said, 'Hey, I'm going to go to the gym to get a workout in and start thinking about life after coaching.'"
When Scott, who won three championships with the Lakers as a player in the 1980s, was informed of the Lakers' decision, he said he didn't immediately ask why he wasn't given another year.