In his final season at Ole Miss, Laquon Treadwell totaled 1,153 yards and 11 touchdowns in 13 games, but the Minnesota Vikings' top draft pick says that wasn't the best he has to offer.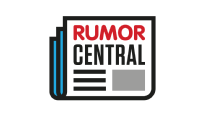 Treadwell told Chris Tomasson of the Pioneer Press he "wasn't 100 percent at all last season" after breaking his leg and dislocating his ankle in November 2014, noting that the soreness lingered into the draft process.
"I wasn't 100 percent in anything I did from the beginning of spring ball [in 2015] to pro day [at Mississippi on March 28]," Treadwell said, per Tomasson. "I was playing on one leg my whole junior season. Last year wasn't fun, going out and being hurt and trying to play."
However, Treadwell says he's now fully healthy as he enters his first NFL training camp, and as such, he's setting his goals high.
"My expectations for myself is to start,"' Treadwell told Tomasson. "I don't hold myself to low standards at all by any means. So when I get to start, helping the team win, try to win Rookie of the Year. Pro Bowl. Super Bowl."
Treadwell spent offseason workouts with the No. 2 offense behind Stefon Diggs and Charles Johnson, but ESPN's Ben Goessling pegged the rookie as a starter alongside Diggs come Week 1.