With the Aug. 1 trade deadline a week away, the Seattle Mariners have "quietly shopped" left-hander Wade Miley to other teams, Jeff Passan of Yahoo Sports reports.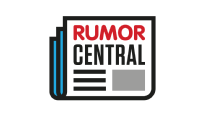 Miley, who has a 5.23 ERA and 1.42 WHIP this season, has been a disappointment since arriving in Seattle over the offseason. The M's parted with highly touted reliever Carson Smith to land the southpaw from the Boston Red Sox, a blow softened by Smith needing Tommy John surgery this season.
As ESPN's Jim Bowden noted last week

, Seattle is not clearly buying or selling ahead of the trade deadline, but bullpen improvement is definitely its priority. Bowden expects the team to target players that can help both this season and next in any potential trades it makes.