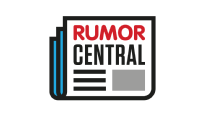 It looks like the Cincinnati Reds are getting deeper into trade discussion surrounding right fielder Jay Bruce with at least four different teams, ESPN's Jerry Crasnick reports.
The #Reds have picked up the pace on Jay Bruce trade discussions. They're talking to at least 4 clubs. Seeking a top prospect in return.

— Jerry Crasnick (@jcrasnick) July 26, 2016
Jerry Crasnick's take: The Reds have ramped up the dialogue on Bruce, who's one of the top bats available at the deadline. The San Francisco Giants, Los Angeles Dodgers and Cleveland Indians are among the teams looking for offensive upgrades that might be interested. It'll be a surprise if he's still in Cincinnati after Aug. 1.