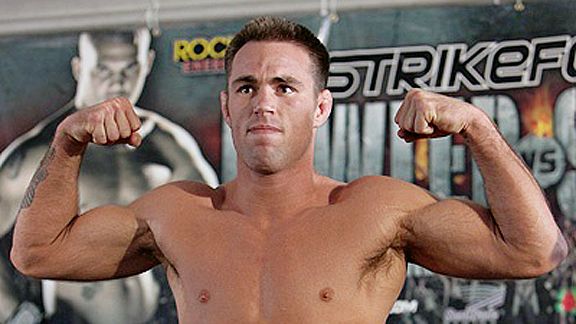 Dave Mandel
It's hard to imagine a Jake Shields appearance on TUF sitting well with the UFC.
Robbie Lawler once helped friend and training partner Matt Hughes on a season of Spike's "The Ultimate Fighter." Lawler was signed to another promotion at the time.
You did not hear much from Robbie Lawler in those episodes.
How best to handle MMA's tightly knit cliques is something most promoters dislike dealing with: You want to accommodate your star athletes, but you have no desire to offer visibility to any competing business their partners may be associated with. This situation is scheduled to cause new levels of stress headaches if Jake Shields accepts Chuck Liddell's invitation to be an assistant coach on the upcoming 11th season of "The Ultimate Fighter."
Shields' presence is unique in two respects: He will be the first sitting champion of a competing promotion to appear on a UFC/Spike broadcast, and he probably will be fighting only weeks after its season premiere. If the UFC makes issue of it -- either by vetoing Liddell's suggestion or pixelating Shields as though he were on "Cheaters" -- it could be perceived as an overreaction to what they consider a low-level threat in Strikeforce. If it does nothing, it's going to invite speculation that it may be eyeing Shields for a pickup after his Strikeforce contract expires.
Never a dull moment. TUF 11 premieres March 31.