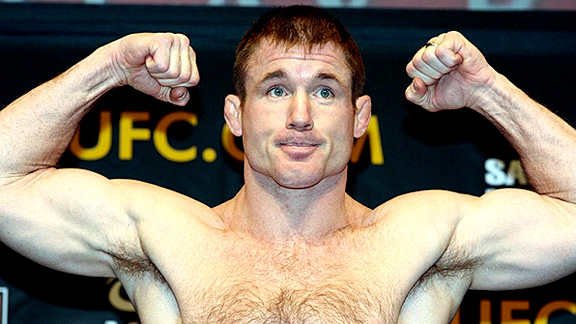 Sherdog.com
Tickets to the gun show? Uh-uh. Matt Hughes just wants to give out another Gracie beatdown.
If it worked for Kazushi Sakuraba, it can work for Matt Hughes: After depressing the hell out of mid-1990s MMA fans by putting a stake in Royce Gracie's heart, the one-time steamroller of the welterweight division may fight Renzo Gracie next. This according to Heavy.com, FightersOnly.com and the vague, teasing Twitter comments of both Dana White and Lorenzo Fertitta.
Tweet, tweet
Don't miss a moment of the latest MMA coverage from around the world. Follow us on Twitter and stay informed. Join »
In making no sense at all, it actually makes perfect sense: Neither Gracie, 42, nor Hughes -- who, at age 36, simply can't contend at the Alves/St. Pierre level -- is likely to make a title run at this stage in his career. This is a fight for a fight's sake, and that's something the UFC has been sorely lacking in recent years.