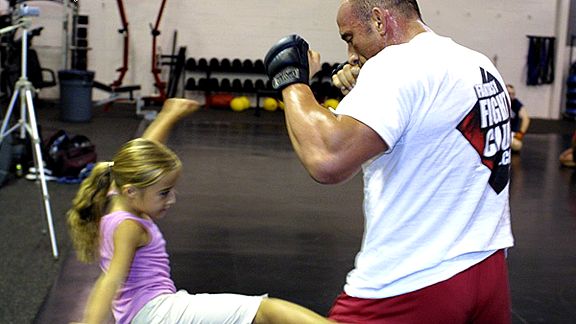 Mike Fridley
So that's how Mark Coleman injured the knee that will keep him on the shelf for UFC 106.
Fighter's Only broke the news that Mark Coleman suffered an MCL tear in training, scrapping his bout with a returning Tito Ortiz on Nov. 21. Although the UFC hasn't confirmed the cancellation, it's probably not a huge cause for concern; Brock Lesnar headlines the show, and he's a fairly solid guarantee of business.
Tweet, tweet
Don't miss a moment of the latest MMA coverage from around the world. Follow us on Twitter and stay informed. Join »
Losing Ortiz appears academic at this point: The fighter is notoriously picky about opponents and has often enjoyed servings of 40-plus-year-old opposition. He probably saw Coleman -- right or wrong -- as the right foe to ease himself back into competition following major back surgery. In the meantime, Coleman's management has asked that the fight be moved to the UFC's Jan. 2 card.