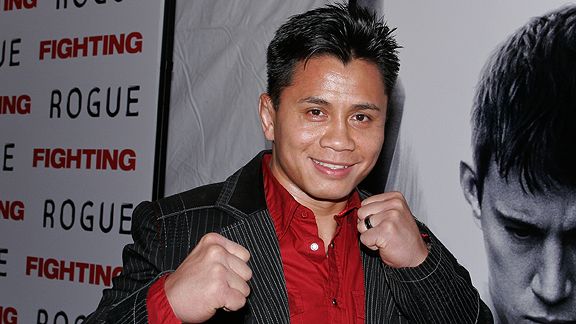 Mike Coppola/FilmMagic
Fighter by day, actor by night: Cung Le is keeping busy outside of the cage.
It's doing his Strikeforce middleweight title no favors, but Cung Le is keeping busy as an actor. (You do what you have to in a sport without a pension plan.) In addition to playing a role in "Pandorum," a Dennis Quaid film hitting theaters in the fall, Le will appear in "Bodyguards and Assassins," a Chinese period flick that recently made the rounds at Cannes.
A viral promo reel brags that the set is the "largest 1:1 scale replica of Hong Kong ever built," while the literature is hilariously literal: Le plays "henchman," while Eric Tsang will essay the layered role of "policeman."
Honestly, Good for Le. If fighters don't take care of themselves, no one will.