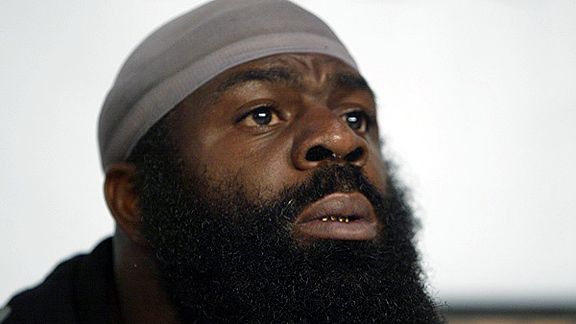 Sherdog.com
Is Kimbo Slice a legit MMA fighter or a Web-spawned freakshow? TUF Season 10 may tell the tale.
Parkas for everyone in hell. Kimbo Slice, star of many an unsanctioned YouTube assault, has agreed to join the cast of "The Ultimate Fighter 10," which began filming Monday in Las Vegas.
The 34-year-old Florida native was possibly the first combat sports athlete to make a name and reputation for himself almost exclusively online. That notoriety was parlayed into a lucrative deal with CBS and ProElite in 2007, a partnership that imploded when he was knocked unconscious by Seth Petru, blah, blah, blah. … He fought a few times, worked people into a lather for no good reason, then lost in spectacular fashion.
Slice's popularity is due in large part to his ability to coin catchphrases midfight (examples: "That's how a [gentleman] eat," "All day, all day") and a broadband career as a revisionist Charles Bronson. Actual fighting ability? Still very much in question.
This is Slice definitely making his way through the service entrance of the UFC. Unless the rest of the heavyweights were recruited at a rehabilitation hospital, he seems preordained to be ground to pulp by any semicompetent contestant. This is ultimate pandering.
Obviously, I'm not going to miss an episode.