December, 16, 2013
12/16/13
3:58
PM ET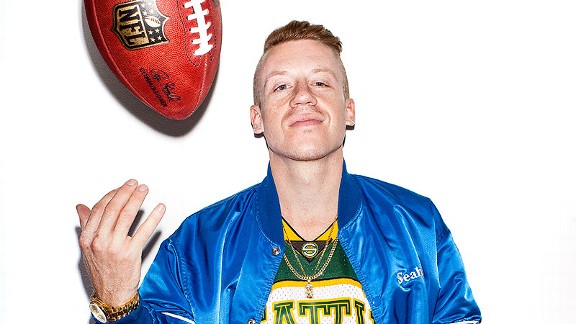 Chris McPherson for ESPNMacklemore, along with Ryan Lewis, is nominated in four major categories for the 56th annual Grammy Awards, scheduled for Jan. 26 in Los Angeles.
The 2014 Grammy Award nominees are out and SportsNation wants to know: Which songs and albums are most deserving of recognition? To make your voice heard,
vote here!
It could be a banner night for Macklemore & Ryan Lewis, who are up for Album Of The Year, Song Of The Year, Best New Artist and Best Rap Album.

But the duo is facing some tough competition. Taylor Swift is after her second Album Of The Year title for "Red," while Kendrick Lamar is a double nominee for the best album and best new artist honors.
Jay Z, who leads all artists with nine nominations, is also up for the best rap album award, as are Drake and Kanye West.
Also vying for Album Of The Year are Sara Bareilles and Daft Punk, while James Blake, Kacey Musgraves and Ed Sheeran are nominated for Best New Artist.
You can vote here in SportsNation's Grammy polls and learn more about the 56th Grammy Awards at the official website.
February, 8, 2013
2/08/13
8:00
AM ET
By
D'Arcy Maine
| ESPN The Magazine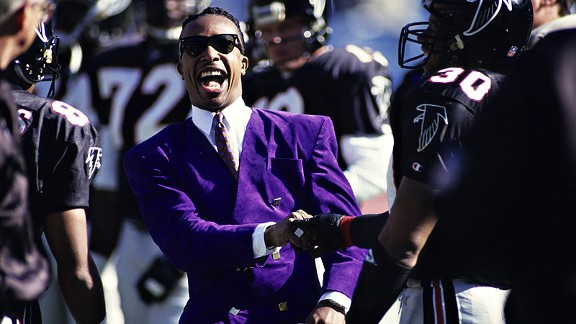 Allen Dean Steele/Getty ImagesMC Hammer scouts the Atlanta Falcons sideline for video talent in 1991.
Many athletes dream of being rappers and singers. Thankfully, some of them spare us from listening to their voices on a track and limit their contributions to the music videos of real recording artists. And yet, even these appearances can leave us shaking our heads.
Believe it or not, it is actually possible to fail a music-video cameo. Still skeptical? Check out the five videos below.
December, 27, 2012
12/27/12
6:00
AM ET
By
D'Arcy Maine
| ESPN The Magazine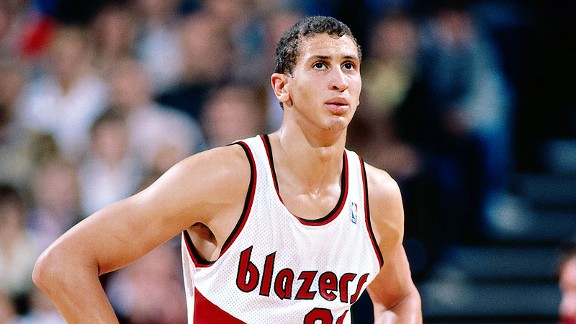 Brian Drake/NBAE/Getty Images"I probably get more jokes from my kids than from the outside," says Bowie about his rap disses.
As you may have noticed earlier this month, former NBA center Sam Bowie made the media rounds to promote his new ESPNU documentary, "
Going Big
."
Bowie, famously picked ahead of Michael Jordan in the 1984 NBA draft, has not only been a frequent target of sports fans following his underwhelming 10-year career, but he's also a punch line for rappers.
Multiple leg injuries limited the 7-footer to just 511 games in the league and prevented him from living up to immense pre-draft hype. He stopped by ESPN Playbook to talk about his reputation and its place in hip-hop lore.
In the rap world, the name "Sam Bowie" has become synonymous with failure. Jadakiss, Joe Budden and, most notably, Jay-Z have all referred to the Kentucky alum in disparaging ways over the years.
Having grown used to the criticism, Bowie has learned to tune out most of the naysayers. However, it is difficult to ignore when rap's biggest stars are calling you out.
September, 18, 2012
9/18/12
11:15
AM ET
By
Playbook Sounds
| ESPN.com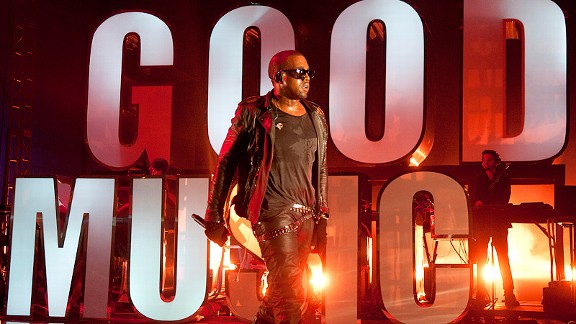 Daniel Boczarski/VEVO/Getty ImagesKanye and G.O.O.D. Music pepper their new album with lyrical references to pro athletes.
The biggest (end of) summer album of the year comes out today — "Cruel Summer," from Kanye West's G.O.O.D. Music crew. With a lineup that hails from sports hubs like Chicago, Detroit and New York — and includes at least one
legitimate baller
— it's no surprise to hear plenty of lyrics referring to pro athletes throughout the album.
Sure, they're outnumbered by designer names — but we're not counting those, dummy. (And we didn't even include the Ric Flair reference, either.) In any event, as you enjoy your "Cruel Summer," take a breeze through all of the sports-related lyrical references on the album ...