January, 9, 2013
1/09/13
8:00
AM ET
By
Jared Zwerling
| ESPN.com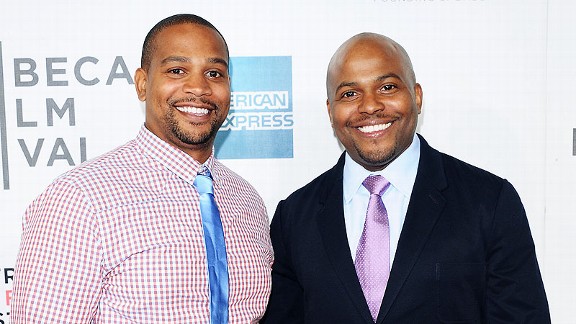 Michael Loccisano/Getty ImagesCoodie Simmons (right) and partner Chike Ozah directed the ESPN 30 for 30 film ' Benji.'
Award-winning film directors Coodie Simmons and Chike Ozah never wanted to work on what Coodie calls the "regular video with the pool, the girls and the cars."
They had a different drive early on in their video-directing career, but one which presented them with a major challenge trying to get their feet wet.
"What we did was write something super-creative that we thought would be progressive and on the next level, but we never got those videos," Coodie said. "So we struck out a lot. If we were in it for the money, we could've done what seemed like really fun videos. But we just wanted to make a statement and tell a story that was progressive in the hip-hop realm."
Fortunately for the pair -- who directed ESPN's acclaimed 30-for-30 documentary "
Benji
," about fallen high school basketball star Ben Wilson -- Coodie knew Kanye West, who shared the same storytelling vision. They had met years earlier in a popular barbershop in their hometown of Chicago, when West was still a no-name.
In 2003, the stars aligned for West and Coodie & Chike, as they go by in their credits, when they all worked together on the rapper's first hit, "Through The Wire."
These days, Coodie, 41, and Chike, 34, are both living in New York City and they're spending a majority of their time working on their own online TV network, Creative Control, making videos for up-and-coming rapper Joey Badas$$ and helping to rebrand Ecko Unltd. Reflecting on their past success, Coodie spoke to ESPN Playbook on his top five picks from his videography.
August, 29, 2012
8/29/12
1:00
PM ET
By
Donnie Kwak
| ESPN.com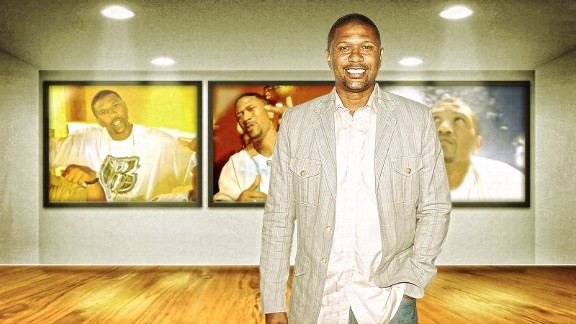 ESPN.com IllustrationEvery rap video has its Rose, or at least it seems that way, as Jalen has been in nine of them.
Jalen Rose is a cool dude, which should be abundantly clear to anyone who watched
"The Fab Five" documentary
, followed his 13-year NBA career or currently enjoys his highly entertaining
Grantland podcast
.
And rappers know this, too -- which is why Rose has appeared in no less than nine music videos, beginning in his rookie season in Denver all the way to his post-retirement days. In that span, he was witness to the rise and fall of many hip-hop trends, from Sega Genesis to No Limit to throwbacks to Auto-Tune.
"And I never, ever tried to put out an album or a single," he's quick to add.
We're thankful for that, Jalen. Here, the lifelong hip-hop junkie breaks down his music-video cameos throughout the years ...