February, 22, 2013
2/22/13
7:00
AM ET
By
Jared Zwerling
| ESPN.com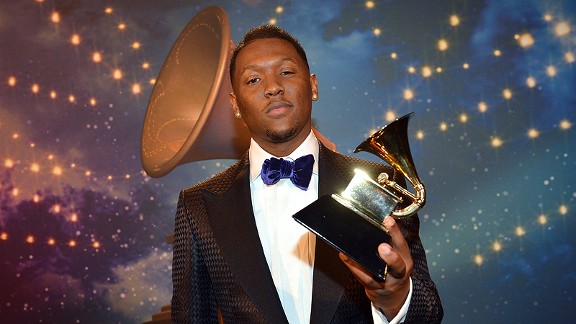 Rick Diamond/Getty ImagesLakers die-hard Hit-Boy won a Grammy for his song on "Watch the Throne" with Jay-Z and Kanye West.
When rapper/producer extraordinaire Hit-Boy was in high school, he did the unthinkable.
During basketball practice one day, the Southern California native went up to his coach and literally told him, "I don't want to play anymore. I want to go home and make beats."
While his coach kept convincing him to come back, Hit-Boy didn't envision a future in hoops because he knew he was never going to grow tall. But what he had was a dream to produce tracks for a living.
That dream not only led to the 25-year-old's first big hit, "N----- in Paris," but also his first Grammy award for Best Rap Song, which he, Jay-Z and Kanye West were honored for last week in Los Angeles. Now, Hit-Boy, who also produced G.O.O.D. Music's chart-topper "Clique," is arguably the most sought-after producer in hip-hop. And his rapping career is taking off as well.
After releasing his debut album "HITstory" last summer, he's working on his first compilation disc, "All I've Ever Dreamed Of," as part of his major deal with Interscope Records. It's set to release in mid-2013.
Everything appears to be falling into place for Hit-Boy, but there's still at least one thing he doesn't have figured out: his beloved Lakers, who have been the biggest disappointment in the NBA this season. Speaking with ESPN Playbook recently, he talked about his favorite team, Kobe Bryant and Shaquille O'Neal, his rapping and producing through the years, and much more.
December, 13, 2012
12/13/12
10:00
AM ET
By
Jared Zwerling
| ESPN.com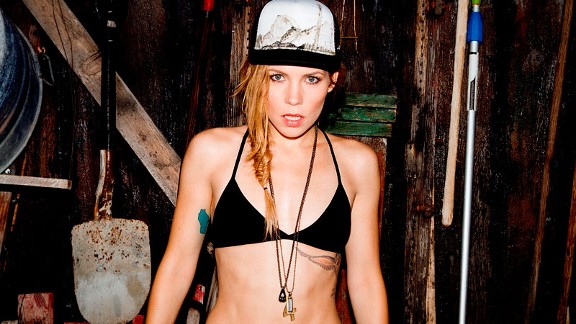 Courtesy Michael DonovanThe Wisconsin native grew up rooting for the Packers and adopted the Ducks football team when she lived in Oregon.
On the night Carmelo Anthony made his New York Knicks debut, Feb. 23, 2011, Madison Square Garden played Skylar Grey's "I'm Coming Home" in honor of the Brooklyn-born player.
Grey, a popular multi-instrumentalist, singer and songwriter who penned Eminem and Rihanna's No. 1 hit "Love the Way You Lie," eventually saw the video of the Garden player introductions featuring Anthony.
"It was awesome," the offbeat, soft-spoken Midwesterner told ESPN Playbook last week.
Now, Grey is letting it be known she would love to perform "I'm Coming Home" at the Garden or at one of her favorite sports settings, Lambeau Field. The 26-year-old grew up just outside of Madison, Wis., and she and her family were such big fans of the Green Bay Packers that her dad, Gene, made an unannounced visit to Brett Favre's family house one day.
Grey shared that surreal story with ESPN Playbook, along with her infatuation of the Packers and Oregon Ducks, as well as the sports she enjoyed then and now. Her latest obsession is bicycling, which she shows off in the song she debuted this week, "
C'mon Let Me Ride
," featuring Eminem. It's the lead single from her upcoming debut album, "Don't Look Down."
November, 9, 2012
11/09/12
11:00
AM ET
By
Jared Zwerling
| ESPN.com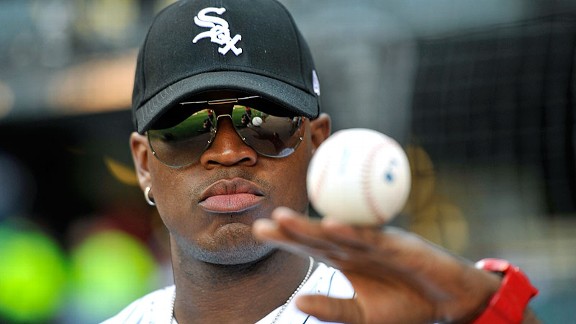 Brian D. Kersey/Getty ImagesThe platinum-selling artist may not have been a jock in high school, but watch out for him in celebrity football games.
When a world-renowned rapper or house DJ needs a male R&B singer to lay down a hook, Ne-Yo seems to be the unanimous choice.
As it turns out, Ne-Yo's also got the hook down beyond the recording booth. While the Grammy-winning singer loves to spread the message of love when he's performing, behind the scenes, he loves to fight.
When Ne-Yo was a kid, he practiced martial arts, and then years later while fulfilling his current career ambition, he began to box as a way to stay in shape for his shows.
Since then, he's met Mike Tyson, and has dreams of doing more in the fighting world.
With that, ESPN Playbook takes you inside the mind of Ne-Yo, who just released his fifth album, "R.E.D.," which stands for "Realizing Every Dream."
October, 29, 2012
10/29/12
1:30
PM ET
By
Carlos Mejia
| ESPN The Magazine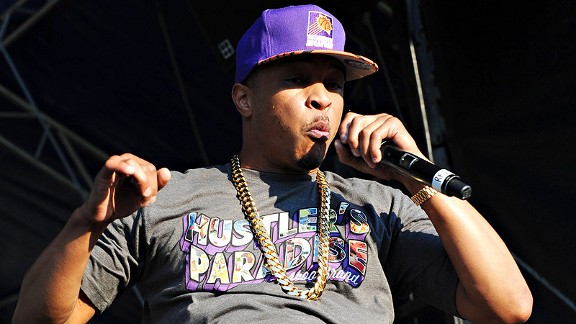 Chris McKay/Getty ImagesThe Atlanta rapper is bullish on the prospects of his hometown teams this season.
After 10 years in the game, T.I. will release his eighth LP on Dec. 18. T.I. says "Trouble Man" is his best body of work so far.
"It's epic. And I'm not saying that because I made it," he says. "I think it's a perfect hybrid of old and new. I feel like, for everybody's favorite T.I. song, I have something [on this record] that will definitely match it."
An avid Atlanta sports fan, T.I. talked to ESPN Playbook about his friendship with Michael Vick, how the Hawks are a sleeper pick this season and what athlete he'd like to play in a movie.
October, 26, 2012
10/26/12
11:22
AM ET
By
Jared Zwerling
| ESPN.com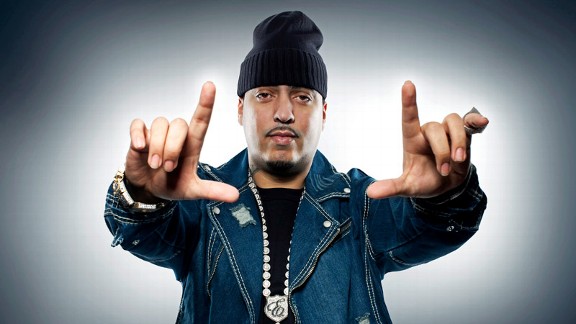 Shareif ZiyadatTthe Moroccan-born and NYC-raised rapper once played against NBAers Luol Deng and Jarrett Jack.
French Montana used to play with and against some of the best basketball talent in New York City, when he was running with the popular Gauchos and Riverside AAU teams as a teen.
Now, the Moroccan-born and NYC-raised rapper is pumping up his former teammates and competitors -- some of them now in the NBA -- with his single "Pop That," one of the hottest songs in the country. Right now, the club-thumping track, which features Drake, Lil Wayne and Rick Ross, can be heard from NFL stadiums to NBA arenas to the headphones of your favorite players.
Kanye West proclaimed Montana, 27, one of his favorite rappers; Drake tapped him to open up his Club Paradise Tour this year. French has also been in the studio with Nicki Minaj, The Weeknd and Lana Del Rey, and has Diddy and Rick Ross executive-producing his debut, "Excuse My French," which is slated for a winter release.
Last week at Diddy's NYC recording studio, Daddy's House, ESPN Playbook had a chance to sit down with Montana. After about a 45-minute wait -- "Traffic, man," he said -- Montana walked in with a small entourage, holding a Red Bull and wearing his trademark dark vintage Versace sunglasses.
When asked what he was up to in the city, he said: "I came into town to do this ESPN interview!"
After many years removed from competitive sports, he was excited to take a trip down memory lane.
October, 10, 2012
10/10/12
10:00
AM ET
By
Jared Zwerling
| ESPN.com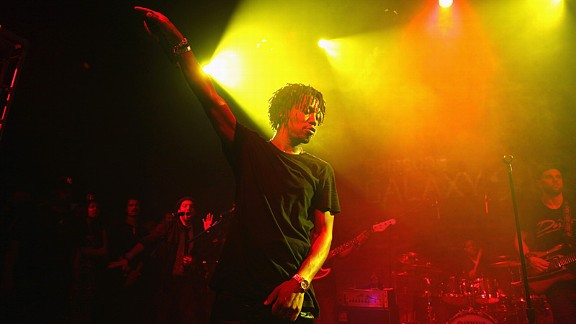 Donald Bowers/Getty ImagesThe Chicago native may be devoted to his hometown Bulls, but he grew idolizing a Brazilian soccer star, not MJ.
Jay-Z has touched the lives of a lucky few in the music industry -- those within whom he's seen some artistic gift. That select list includes the rapper Lupe Fiasco, who Jay once called a "genius writer." Seven years ago, the hip-hop mogul helped Fiasco ink a deal with Atlantic Records, and then executive-produced Fiasco's debut album, "Food & Liquor." Since then, Fiasco has gone on to release two Billboard-topping singles, "Superstar" and "The Show Goes On."
But even with Jay-Z's support, Fiasco doesn't see the need to rush over to the Barclays Center this season to watch the Brooklyn Nets. That's because the Chicago native is a huge Bulls fan -- and he's still cringing at the fact that his Cubs just can't win. But even with his hometown interests, you're much more likely to run into Fiasco at a Formula 1 race track, where he enjoys his No. 1 sports passion.
While in New York promoting "Food & Liquor II: The Great American Rap Album Pt. 1" and the release of the Samsung Galaxy S III smartphone, Lupe Fiasco talked to Playbook about the Bulls, F1 and his childhood sports idol.
I know Jay-Z helped you sign with Atlantic Records back in 2005. What do you think about him taking Brooklyn by storm as minority owner of the Nets?
On the sports side, what you think the Nets are going to do? You think playoffs? Listen, I'm all about the Chicago Bulls. I'm not even going to get into my legacy left by that team. I was there when we were winning championships, literally up the street from where I was living on [West] Madison [Street], like six blocks away from Chicago Stadium.